Storytelling Evening with Vernice Klier – International Acting and Voice Coach

Saturday, June 20, 2015 from 7:30 PM to 10:30 PM (CEST)
Event Details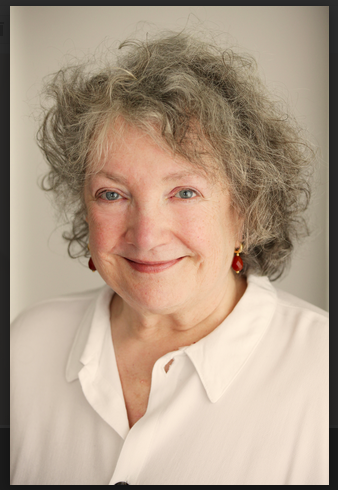 Storytelling Evening with Vernice Klier – International Acting and Voice Coach
          Vernice Klier is an International Acting and Voice Coach having spent the last 25 years coaching privately and on location. She has over 65 films to her credit including the Oscar-winning film THE ENGLISH PATIENT where she coached Academy Award winner Juliette Binoche. Bi-continental, Vernice teaches in Los Angeles several times a year but lives primarily in Paris where she coaches French and European actors in theatre and film (Vincent Cassel, Emmanuelle Beart). Most recently she coached Adele Exarchopoulos on a Sean Penn film THE LAST FACE in South Africa and is currently coaching Monica Bellucci for a James Bond film.
              As the first woman to graduate from the Ringling Bros College of Clowns  (see LIFE magazine February 20, 1970) Vernice went on to study acting with Marcel Marceau and Etienne Decroux and eventually taught at the Actor's Studio (Blanche Salant) in Paris while doing private coaching. She continued studying different methods of acting and discovered a love for coaching artists. Vernice is a graduate of Goddard College (Vermont) in film and literature with a teaching certificate Art K-12. She also attended the University of Oregon.
               Vernice has taught movement to film animators, has worked as a photographer and writer for European magazines and is a painter (with several exhibitions). She helps clients discover their "voice" by extensive drawing and painting. She is often considered a coach to creatives having influenced the careers of a significant number of world-class artists.
                 As a teacher and facilitator, she directs her students in unique ways using left brain, right brain drawing, extensive work on sense and affective/emotional memory, building self-confidence and self-knowledge through writing and painting while using movement to create natural speech and voice. Scene study, monologue work and improvisation (verbal and non verbal) as well as writing and performing original soliloquies or scenes are part of the work her students accomplish. Intensive preparation for auditions, interviews and knowledge of business techniques for a creative personality are part of her curriculum for Acting In English. She will show us some of her exercises and techniques during her presentation and how you can use them in your personal performance.
                      The dinner menu is Mexican themed featuring to start Gazpacho soup followed by Chicken Mole Tostados, Black Bean & Goat cheese Quesadillas, Shrimp & Pineapple skewers, 3 cheese Nachos, selection of appetizers with Mango salsa and Guacamole Hummus plus  other Mexiacn specilaiites. Dessert will be Pastel de Tres Leches i.e. sponge cake with whipped cream and strawberries.   As usual a selection of wine, beverages, juice and coffee will be served. Space is limited. Please RSVP by June 19th
      
                                       Hope you can join this Storytelling Evening with Vernice.

                                                                                                                           Bernadette

Note: you will also receive the ebook "Storytelling about Your Brand Online & Offline"  compliments of your host and author.

DATE: Saturday June 20th
TIME: 19:30 - 22:30
COST: 28 Euros
LOCATION: Paris near Bastille. Private Residence. Codes sent with RSVP

Note: Vernice is holding a TWO DAY Acting workshop on June 27 and 28th in Paris at the Theatre Comedie 39 rue du Sentier.  Full details on her site under events.  www.verniceklier.com

When & Where
Private Residence (codes sent after RSVP)
55 Blvd Richard Lenoir
75011 Paris
France


Saturday, June 20, 2015 from 7:30 PM to 10:30 PM (CEST)
Add to my calendar