Storytelling Evening & Dinner with Suni Paz - Argentinian Singer, Songwriter, Poet & Folklorist

Friday, July 21, 2017 from 5:00 PM to 8:00 PM (PDT)
Event Details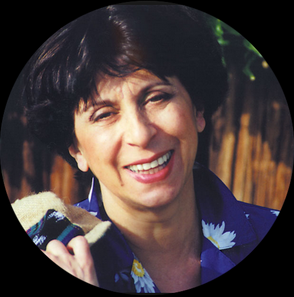 Suni Paz
Singer, Songwriter, Guitarist, Poet and Folklorist

           Announcing the launch of the FIRST Storytelling Evening "gone global"  taking place in Las Vegas with Suni Paz, Argentinian singer, songwriter, poet, and folklorist. She  will share stories then perform the songs the stories inpsired.
          Born into a talented Argentine Italian-Catalan family of writers, musicians, linguists and poets, Suni started playing the guitar, writing songs, singing in choirs, and at family parties at the age 12.  Best known in the United States as a performing artist and prolific songwriter, Suni Paz has been presenting Latin American culture to audiences of all ages for more than thirty years. In addition to eight CD's, she has recorded more than four hundred songs for children and performed on the world stage alongside American icons that included Arlo Guthrie, Pete Seeger, Guy Carawan and Phil Ochs. An upbeat, energetic performer- full of love and life, among the myriad of folk music festivals and concert halls she has graced are Madison Square Garden and the famed Bottom Line in New York. Her unique songs inspire positive ideas, the strength of the human spirit, and a caring world view.
           Suni has designed curriculum for elementary schools presenting Latin American culture through songs, stories and dances. She studied voice and has a BA in Sociology and Literature, an MA from Rutgers University. She continues today with her career as an author, lyricist, singer, songwriter, recording artist, and performer of folklore and children's songs. Most recently, she published her own collection of short stories and anecdotes about growing up in Argentina and an upcoming release about her life in Chile. Suni currently splits time between Nevada and Los Angeles, California
        The location will be at a private residence in Las Vegas with LIVESTREAM available HERE at 17:30 PDT Las Vegas time.
                                                                Yours in story,
                                                                                                Bernadette
                                                                                     

 If you have never been to a Storytelling Evening here is an FAQ
WHAT ARE THESE STORYTELLING EVENINGS? 

Events at a private residence where a storyteller (author, entertainer, artist, musician, magician, opera singer, dancer, actor, expert in a particular field) tells a story around culture, lifestyle, entertainment, travel or the arts. The idea is to ENTERTAIN, AMUSE, EDUCATE, ENLIGHTEN or any combination thereof.
WHERE DO THESE EVENTS TAKE PLACE?
Usually in Paris at the private residence of Host Bernadette Martin. However, with the launch of Storytelling Evenings Las Vegas in 2017, events can be held at any location across the globe.
WHO ATTENDS?

25-30 Storytelling aficionados who hail from across the globe and understand English.
WHAT IS THE DINNER MENU?

The menu varies and is a very important part of the evening. With advice from a Chef, cuisines from the "four corners of the globe" have ranged from Mexican, Italian, Lebanese, Thai, Canadian, Spanish, Indian, French, Cajun, French, regional French and oftentimes fusion. Vegetarian options are available. Wine, juice, and other beverages are served as well as a selection of teas and coffee with a delightful dessert.

WHAT IS THE COST?
 
30 Euros  which includes presentation, dinner, wine, beverages, juice, dessert, coffee.

HOW DO I REGISTER?
On this site    
www.visibilitybranding2015.eventbrite.com

HOW OFTEN ARE THESE STORYTELLING EVENINGS? 

Once a month usually on a Saturday
DO YOU WELCOME SUGGESTIONS FOR STORYTELLERS?
 Yes!  This could be you, someone you know in Paris or someone who may be passing through.

WHO HAVE BEEN THE PREVIOUS STORYTELLERS?
 For a full list and description of the past 25 plus Storytelling Evenings, view on this site   
www.storytellingevenings.com

When & Where

Private Residence TBA

Las Vegas, Nevada


Friday, July 21, 2017 from 5:00 PM to 8:00 PM (PDT)
Add to my calendar