Storytelling Evening & Dinner with Solani Portia Manyike - Singer and Zulu Dancer

Sunday, December 16, 2018 from 7:30 PM to 10:30 PM (CET)
Event Details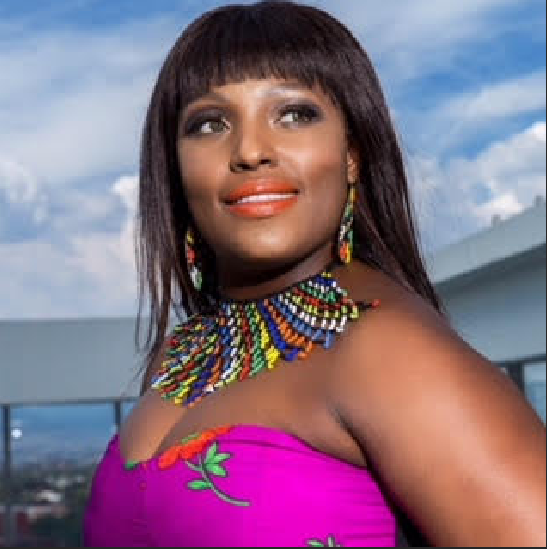 Solani Portia Manyike

Solani Portia Manyike is an award-winning singer, Tsonga and Zulu dancer, and Gospel, Jazz and traditional chanteuse who has performed worldwide in Europe, Africa, Asia and the Americas. Most recently, she wrapped up a 10 year tour of Julie Taymor's Broadway musical The Lion King playing the ensemble understudy Raffiki role in France, Singapore, Brazil, and Mexico. During this Storytelling Evening, Portia will perform selections from her vast gospel, soul, jazz and South African repertoire and show us (and possibly teach us) some Zulu moves. The list is long where she has toured and shared the stage with with the Company Talipot Theatre Group and at international jazz festivals across the globe.  To do some "name-dropping" you might recognize some of these world-renowned artists, singers, musicians, and choreographers…. Vincent Mantsoe, Savitry Naair, singer Diane Reeves, and Johannesburg Amakhono We Sintu. Although her talent has no boundaries, her passion is the traditional songs and dances of her native South Africa.
Currently, Paris is her home where she shares her unique gift of song and dance at many levels. In addition to giving Master Classes in Voice and Dance she sings at Corporate and Private events and works with students at the primary and high school levels. Her creativity knows no limits as she is also in the process of developing a one woman show honoring the life and art of the late legendary singer Miriam Makeba. Her vision is a world where peace is attained through the sharing of song, dance and culture and where people express themselves freely through music and dance using their creativity to help get through good times and bad. Her mission is to make this happen and help young people to centenarians and everyone in between, to discover their talent and grow it into something special and fabulous.
The menu will be South African with some of Portia's favorite recipes. As usual it will be a sumptuous 5-course meal starting with champagne and canapes, followed by soup, main course, side dishes and dessert. Vegetarian options upon advance request.  Beverages will also include red and white wine, cremant, beer, tea and coffee. The location is at my residence and will be livestreamed on Facebook.
                                                                    Yours in song and Zulu dance,
                                                                                
                                                                           Bernadette
                                                                    www.storytellingevenings.com
                                                  
                    
If you have never been to a Storytelling Evening here is an FAQ
WHAT ARE THESE STORYTELLING EVENINGS? 

Events at a private residence where a storyteller (author, entertainer, artist, musician, magician, opera singer, dancer, actor, expert in a particular field) tells a story around culture, lifestyle, entertainment, travel or the arts. The idea is to ENTERTAIN, AMUSE, EDUCATE, ENLIGHTEN or any combination thereof.
WHERE DO THESE EVENTS TAKE PLACE?
Usually in Paris at the private residence of Host Bernadette Martin. However, with the launch of Storytelling Evenings Las Vegas in 2017, events can be held at any location across the globe.
WHO ATTENDS?

25-30 Storytelling aficionados who hail from across the globe and understand English.
WHAT IS THE DINNER MENU?

The menu varies and is a very important part of the evening. With advice from a Chef, cuisines from the "four corners of the globe" have ranged from Mexican, Italian, Lebanese, Thai, Canadian, Spanish, Indian, French, Cajun, French, regional French and oftentimes fusion. Vegetarian options are available. Wine, juice, and other beverages are served as well as a selection of teas and coffee with a delightful dessert.

WHAT IS THE COST?
 
38 Euros  which includes presentation, 5 course dinner, champagne, wine, beverages, juice, dessert, coffee.

HOW DO I REGISTER?
On this site    
www.visibilitybranding2015.eventbrite.com

HOW OFTEN ARE THESE STORYTELLING EVENINGS? 

Once a month usually on a Saturday
DO YOU WELCOME SUGGESTIONS FOR STORYTELLERS?
 Yes!  This could be you, someone you know in Paris or someone who may be passing through.

WHO HAVE BEEN THE PREVIOUS STORYTELLERS?
 For a full list and description of the past 50 plus Storytelling Evenings, view on this site   
www.storytellingevenings.com

When & Where

Private residence. Codes sent with RSVP
55 Boulevard Richard Lenoir
75011 Paris
France


Sunday, December 16, 2018 from 7:30 PM to 10:30 PM (CET)
Add to my calendar