Storytelling Evening & Dinner with Marie Munos - Shamanic Practitioner and Medium Channel

Saturday, September 10, 2016 from 7:30 PM to 10:30 PM (CEST)
Event Details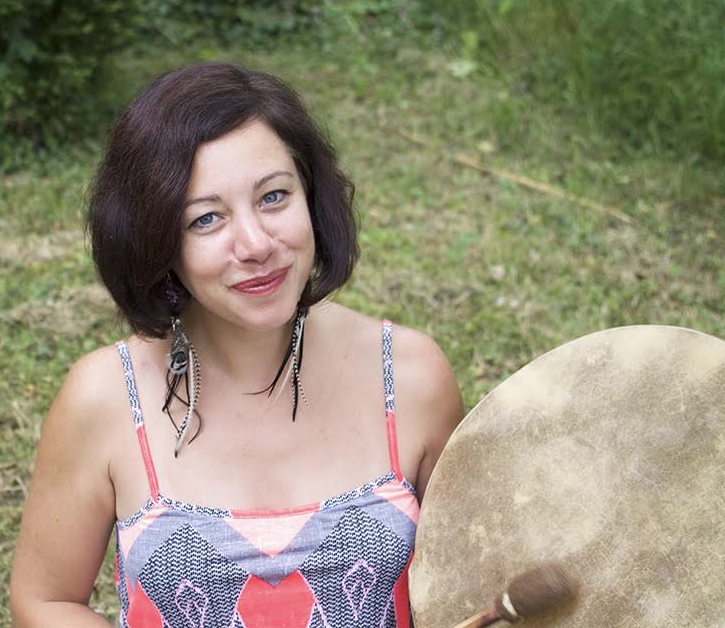 Marie Munos
                                   Shamanic Practitioner and Medium Channel

    This Storytelling Evening features Shamanic Practitioner and Medium Channel Marie Munos also known as Marie La Voix Etoilée. Ever since she was a little girl, Marie knew there was something else, another reality, which she called the "invisible". She felt different, hypersensitive, an intuition that she could not explain. As a teenager she felt attracted by oracles and tarot and experienced several visions, flashes, premonitions for certain relatives of accidents and deaths. However, in her youth, she never fully explored this connection and took a more conventional path, earning a degree in engineering and a career path in the Export Finance field for 17 years as a Financial Engineering Manager at Thales. It wasn't until a difficult moment in her personal life ten years ago that the door to the "invisible" suddenly opened again triggering a desire to discover and learn more about her "difference". At this turning point, she started to receive more "data" i.e. images,  messages from her grandfather through writing and oral messages for relatives from Spirits she calls Guides or Guardian Angels . Gradually, over the following years  she came to understand that she was an intermediary between spirits and people, a "channel" able to transmit key information to help people find their own way or to overcome some difficulty in their life. She discovered Shamanism and the practice of using the voice for healing purposes. She started training with the Federation for Shamanic Studies in France and in Switzerland meeting Shamanic practitioners from across the globe.

       Marie started to use this connection with the spiritual world 5 years ago to accompany people and launched her own practice, initially concurrent with her « day »  job in the finance industry. Over time she developed her own approach delivering messages from Spirits and incorporating a unique blend of song and drumming to provide the related healing. During her presentation she will sing a Shamanic song, play her drum, and give a demonstration of a healing session.

        Marie works as Shamanic Practitioner but is also trained in the Family Constellation Work developed by Psychotherapist Bert Hellinger. This therapeutic process helps to repair and free limiting "beliefs", fears or loyalties inherited from previous generations leading to repetitive destructive patterns of unhappiness, failure, illness, and addictions.

         Marie now dedicates herself exclusively to accompanying people in their own spiritual and personal journey. She conducts group workshops in Paris and works individually on-site in Paris and via SKYPE with clients across the globe. Hope you can join what is sure to be an "uplifting" experience. 


      The menu will be a selection of the favorite "items" served at previous Storytelling Evenings and as usual will be a complete dinner with wine, beer, cremant and other beverages served. Full menu posted HERE.
                                                                Yours in Spirits,
                                                                                        Bernadette
                                                                                www.storytellingevenings.com

If you have never been to a Storytelling Evening here is an FAQ
WHAT ARE THESE STORYTELLING EVENINGS? 

Events at a private residence  where a storyteller (author, entertainer, artist, musician, magician, opera singer, dancer, actor, expert in a particular field) tells a story around culture, lifestyle, entertainment, travel or the arts. The idea is to ENTERTAIN, AMUSE, EDUCATE, ENLIGHTEN or any combination thereof.
WHO ATTENDS?

25-30 Storytelling aficionados who hail from across the globe and understand English.
WHAT IS THE DINNER MENU?

The menu varies and is a very important part of the evening. With advice from a Chef, cuisines from the "four corners of the globe" have ranged from Mexican, Italian, Lebanese, Thai, Canadian, Spanish, Indian, French, Cajun, French, regional French and oftentimes fusion. Vegetarian options are available. Wine, juice, and other beverages are served as well as a selection of teas and coffee with a delightful dessert.

WHAT IS THE COST?
 
28 Euros which includes presentation, dinner, wine, beverages, juice, dessert, coffee.

HOW DO I REGISTER?
On this site    
www.visibilitybranding2015.eventbrite.com

HOW OFTEN ARE THESE STORYTELLING EVENINGS? 

Once a month usually on a Saturday
DO YOU WELCOME SUGGESTIONS FOR STORYTELLERS?
 Yes!  This could be you, someone you know in Paris or someone who may be passing through.

WHO HAVE BEEN THE PREVIOUS STORYTELLERS?
 For a full list and description of the past 25 plus Storytelling Evenings, view on this site   
www.storytellingevenings.com

When & Where

Private Residence Codes sent with RSVP
55 Boulevard Richard Lenoir
75011 Paris
France


Saturday, September 10, 2016 from 7:30 PM to 10:30 PM (CEST)
Add to my calendar