Storytelling Evening & Dinner with Lorraine Tilbury Equestrian & French Hunting Horn Player

Saturday, April 29, 2017 from 7:30 PM to 10:30 PM (CEST)
Event Details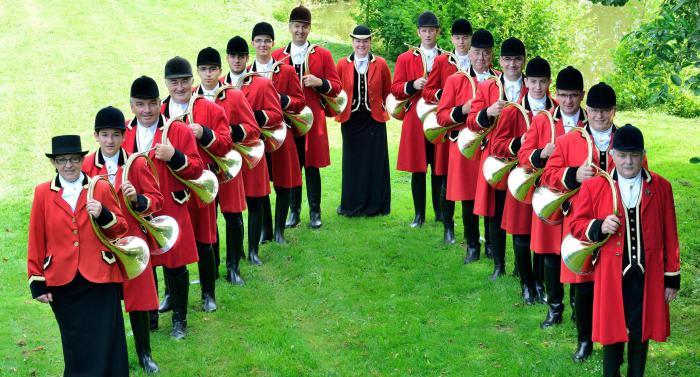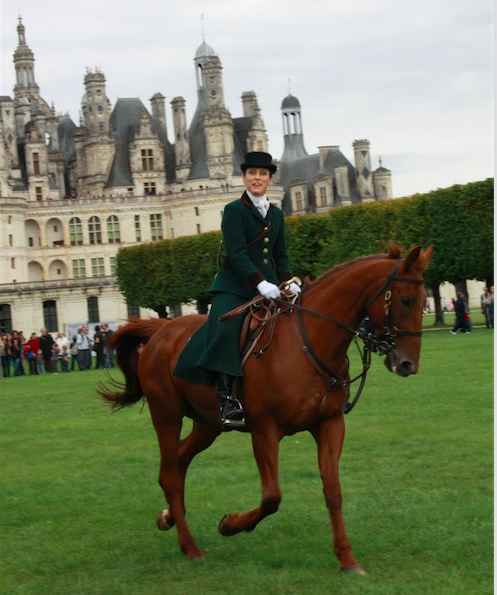 Lorraine Tilbury


Come discover and listen to the Hunting Horn ("Trompe de Chasse" in French), a musical instrument that is part of France's historical heritage - so much so, that in 2015 the playing of this instrument was added to France's "inventory of immaterial cultural heritage" ("inventaire du patrimoine culturel immateriel"). Lorraine Tilbury, outdoor equestrian & enthusiastic hunting horn-player (also a PhD and veterinarian), will share the history of this amazing instrument that is still used today just as it was when it was first invented in France in the late 1600s. She will be dressed in the traditional hunting attire and, with horn in hand, will give a performance accompanied by Jean-Noel Valable. Participants will get a chance to play as well!
Some trivia......did you know that if you walk near the Pont d'Iena or square between the Champs Elysees & Place de la Concorde on Tuesday and Thursday evenings, you might hear the captivating sound of horn-playing? These are some locations where official city permits allow the practice of the hunting horn in the heart of the city. Gee…I hope a permit will not apply to this Storytelling Evening!
 Some questions addressed during the presentation:
What inspired you to learn the French Hunting Horn?


What is the difference between the French Hunting Horn and the French Horn?

What is the link between the hunt and the French Horn?

Where did it originate?

Is it a difficult instrument to master and where can one learn to play in Paris?
The hearty menu, fit for going on a hunt, will include Carrot Lentil Soup, Foie Gras and Faux Gras (vegan), Bacon Wild RiceForest Mushroom Risotto, Crudites, other items and Angel Food Cake with Wild Berries and Cream fir dessert. at the inspiration stage but will feature a hearty menu fit for going on a hunt with a choice of red or white wine, beer, cremant, and other beverages served. This Storytelling Evening will be chez moi. Codes sent when you RSVP.
                                                                Yours in story,
                                                                                                Bernadette
                                                                                       
 If you have never been to a Storytelling Evening here is an FAQ
WHAT ARE THESE STORYTELLING EVENINGS? 

Events at a private residence where a storyteller (author, entertainer, artist, musician, magician, opera singer, dancer, actor, expert in a particular field) tells a story around culture, lifestyle, entertainment, travel or the arts. The idea is to ENTERTAIN, AMUSE, EDUCATE, ENLIGHTEN or any combination thereof.
WHO ATTENDS?

25-30 Storytelling aficionados who hail from across the globe and understand English.
WHAT IS THE DINNER MENU?

The menu varies and is a very important part of the evening. With advice from a Chef, cuisines from the "four corners of the globe" have ranged from Mexican, Italian, Lebanese, Thai, Canadian, Spanish, Indian, French, Cajun, French, regional French and oftentimes fusion. Vegetarian options are available. Wine, juice, and other beverages are served as well as a selection of teas and coffee with a delightful dessert.

WHAT IS THE COST?
 
28 Euros which includes presentation, dinner, wine, beverages, juice, dessert, coffee.

HOW DO I REGISTER?
On this site    
www.visibilitybranding2015.eventbrite.com

HOW OFTEN ARE THESE STORYTELLING EVENINGS? 

Once a month usually on a Saturday
DO YOU WELCOME SUGGESTIONS FOR STORYTELLERS?
 Yes!  This could be you, someone you know in Paris or someone who may be passing through.

WHO HAVE BEEN THE PREVIOUS STORYTELLERS?
 For a full list and description of the past 25 plus Storytelling Evenings, view on this site   
www.storytellingevenings.com

When & Where

Private Residence Codes sent with RSVP
55 Boulevard Richard Lenoir
75011 Paris
France


Saturday, April 29, 2017 from 7:30 PM to 10:30 PM (CEST)
Add to my calendar