Storytelling Evening & Dinner with James Navé - Poetry Teller & Storyteller

Saturday, November 12, 2016 from 7:30 PM to 10:30 PM (CET)
Event Details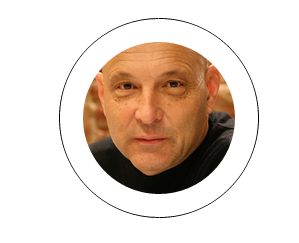 James Navé
                                                       Poetry-Teller
                                                        Storyteller                                          

         Stories emerge from our memories, ideas, thoughts, dreams, and experiences. This Storytelling Evening features James Navé, one of the pioneers of the spoken word movement. A poetry-teller and a storyteller, Navé will explore questions like how do you listen to stories, where do stories live, where do they come from, and how do you tell them? He will unpack these questions by blending improvisational energy with the creative forms of poetry and storytelling. In sharing his passion for stories and poetry, James will recite excerpts from his favorites poems, some with a holiday Thanksgiving theme, and talk about the value of stories, poetry, and how a language fits together.
         An Asheville, North Carolina native, James Navé is the director of The Taos Storytelling Festival, The Taos Poetry Festival, and the host of Twice 5 Miles Radio program. He holds a Masters of Fine Arts (MFA)  in poetry from Vermont College. For 25 years he has taught writing, performance, and creativity on 5 continents and has designed and facilitated executive creativity sessions for clients such as Timex, Pepsi, the National University of Ireland Galway, North Carolina Outward Bound, Gettliffe Architecture, Create to Heal, and LKB Associates, Paris.
             To reflect the holiday season the menu will feature traditional Thanksgiving dishes. As usual, it will be a complete dinner with wine, beer,  cremant and other beverages served. This Storytelling Evening will be chez moi. Codes sent when you RSVP.
                                                                Yours in story and poetry,
                                                                                        Bernadette                                                                               
If you have never been to a Storytelling Evening here is an FAQ
WHAT ARE THESE STORYTELLING EVENINGS? 

Events at a private residence  where a storyteller (author, entertainer, artist, musician, magician, opera singer, dancer, actor, expert in a particular field) tells a story around culture, lifestyle, entertainment, travel or the arts. The idea is to ENTERTAIN, AMUSE, EDUCATE, ENLIGHTEN or any combination thereof.
WHO ATTENDS?

25-30 Storytelling aficionados who hail from across the globe and understand English.
WHAT IS THE DINNER MENU?

The menu varies and is a very important part of the evening. With advice from a Chef, cuisines from the "four corners of the globe" have ranged from Mexican, Italian, Lebanese, Thai, Canadian, Spanish, Indian, French, Cajun, French, regional French and oftentimes fusion. Vegetarian options are available. Wine, juice, and other beverages are served as well as a selection of teas and coffee with a delightful dessert.

WHAT IS THE COST?
 
28 Euros which includes presentation, dinner, wine, beverages, juice, dessert, coffee.

HOW DO I REGISTER?
On this site    
www.visibilitybranding2015.eventbrite.com

HOW OFTEN ARE THESE STORYTELLING EVENINGS? 

Once a month usually on a Saturday
DO YOU WELCOME SUGGESTIONS FOR STORYTELLERS?
 Yes!  This could be you, someone you know in Paris or someone who may be passing through.

WHO HAVE BEEN THE PREVIOUS STORYTELLERS?
 For a full list and description of the past 25 plus Storytelling Evenings, view on this site   
www.storytellingevenings.com

When & Where

Private Residence Codes sent with RSVP
55 Boulevard Richard Lenoir
75011 Paris
France


Saturday, November 12, 2016 from 7:30 PM to 10:30 PM (CET)
Add to my calendar