Storytelling Evening & Dinner with Francesca de Valence - Australian Singer Songwriter and Inspirer

Saturday, November 24, 2018 from 7:30 PM to 10:30 PM (CET)
Event Details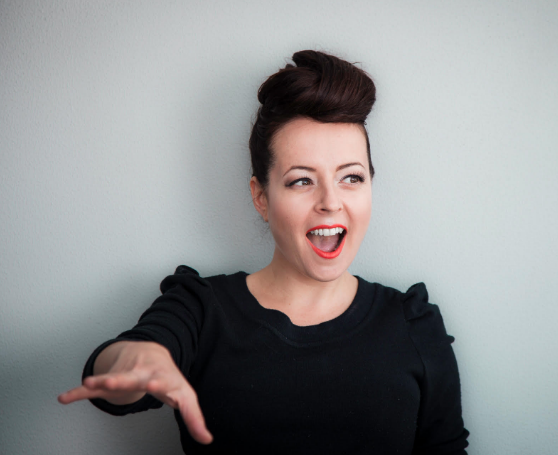 Francesca de Valence
Australian Singer-Songwriter and Inspirer
Founder of the "I Heart Songwriting Club"

Francesca de Valence is an Australian artist, award-winning songwriter, speaker and Founder and Director of the " I Heart Songwriting Club", a global online community platform for songwriters to develop their creative practice. A prolific songwriter, her latest creation "Songs de Paris" is an ongoing musical experiment of her relationship with the "City of Lights".  In this special Storytelling Evening, Francesca will share her powerful story through a performance of selected songs she has written  An 'uplifting, enlightening, and empowering' force in the global music industry, Francesca de Valence is a musician with a mission. Lend her your ear and she will give you her heart. 
Francesca formed "I Heart Songwriting Club" in the depths of despair and on the verge of quitting her music career. She yearned for a community around her that would encourage her to keep doing the craft she loved the most - songwriting. She would not expect that a whole global songwriting community would need this too. Since "I Heart Songwriting Club" opened to the public in 2017, it has helped generate over 6000 songs from 12 countries and develop over 300 artists. Two of these artists have just been nominated for an ARIA award (Australian Recording Industry Award) for their album, written as part of the "I Heart Songwriting Club".  
Developing a grounded creative practice has completely changed Francesca's life. She has learnt the value of growth mindset, action and community which has paid off in her own music career having received Australian national radio play and supporting some of the world's best songwriters, like Jimmy Webb. 
 The menu below reflects Francesca's origins and will be a fusion French Mauritius cuisine with a surprise Australian dessert. This will be a sumptuous 5-course meal starting with champagne and canapes, followed by soup, main course, side dishes and dessert. Vegetarian options upon advance request.  Beverages will also include red and white wine, cremant, beer, tea and coffee. The location is at my residence and will be livestreamed on Facebook.
Links:
www.fdvmusic.com
www.iheartsongwritingclub.com    
                                                                    Yours in Song,
                                                                                
                                                                           Bernadette
                                                                    www.storytellingevenings.com

Champagne & Appetizers 
Tuna & Chickpea Patties with hint of Cumin
with mint yoghurt dipping sauce
Spinach Parmesan Balls
Crudites – Carrot, Zucchini, Red Peppers
Coconut Lentil Soup
Mauritian Chicken Curry
Vegetarian Option
Pavlova with Berries and Vanilla Ice Cream
Champagne, Red & White Wine, Crémant, Beer, Juice, Coffee, Tea

                                                                      
If you have never been to a Storytelling Evening here is an FAQ
WHAT ARE THESE STORYTELLING EVENINGS? 

Events at a private residence where a storyteller (author, entertainer, artist, musician, magician, opera singer, dancer, actor, expert in a particular field) tells a story around culture, lifestyle, entertainment, travel or the arts. The idea is to ENTERTAIN, AMUSE, EDUCATE, ENLIGHTEN or any combination thereof.
WHERE DO THESE EVENTS TAKE PLACE?
Usually in Paris at the private residence of Host Bernadette Martin. However, with the launch of Storytelling Evenings Las Vegas in 2017, events can be held at any location across the globe.
WHO ATTENDS?

25-30 Storytelling aficionados who hail from across the globe and understand English.
WHAT IS THE DINNER MENU?

The menu varies and is a very important part of the evening. With advice from a Chef, cuisines from the "four corners of the globe" have ranged from Mexican, Italian, Lebanese, Thai, Canadian, Spanish, Indian, French, Cajun, French, regional French and oftentimes fusion. Vegetarian options are available. Wine, juice, and other beverages are served as well as a selection of teas and coffee with a delightful dessert.

WHAT IS THE COST?
 
38 Euros  which includes presentation, 5 course dinner, champagne, wine, beverages, juice, dessert, coffee.

HOW DO I REGISTER?
On this site    
www.visibilitybranding2015.eventbrite.com

HOW OFTEN ARE THESE STORYTELLING EVENINGS? 

Once a month usually on a Saturday
DO YOU WELCOME SUGGESTIONS FOR STORYTELLERS?
 Yes!  This could be you, someone you know in Paris or someone who may be passing through.

WHO HAVE BEEN THE PREVIOUS STORYTELLERS?
 For a full list and description of the past 50 plus Storytelling Evenings, view on this site   
www.storytellingevenings.com

When & Where

Private residence. Codes sent with RSVP
55 Boulevard Richard Lenoir
75011 Paris
France


Saturday, November 24, 2018 from 7:30 PM to 10:30 PM (CET)
Add to my calendar