Storytelling Evening & Dinner with Deborah Gallin on Urban Art (aka Street Art) - A Perspective of Paris

Saturday, December 10, 2016 from 7:30 PM to 10:30 PM (CET)
Event Details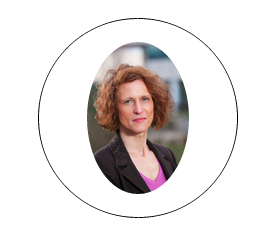 Deborah Gallin
                                       Urban Art (aka Street Art) - A Perspective of Paris

                                 THE PRESENTATION WILL BE IN FRENCH AND ENGLISH     
ALSO PRESENT WILL BE TWO STREET & URBAN ARTISTS and STREET ART TOUR GUIDE


                 This Storytelling Evening features Deborah Gallin who will share her passion for and knowledge about Urban Art and Street Art in Paris. She will be accompanied by Arnaud Liard, French Street & Urban Artist (www.arnaud-liard.com/), Virginie Fromentin, Licensed Tour Guide providing Street Art and Graffiti tours in Paris (www.facebook.com/virginiefrom/) and Jean Jerome, French Street and Urban Artist (www.jeanjerome.com). All three will be happy to answer your questions about this movement, their involvement, and experiences.
                  Fascinated by this art form, Deborah has developed an awareness and sensitivity that she wants to share: "It can be surprising, amusing, romantic, a political comment or play on words…it's always unexpected and can make me stop in my tracks…almost whatever it is, it adds pleasure and often beauty to daily life!".  I can attest to this as Deborah took me on an unexpected discovery walk where my eyes were opened to art I was unaware of and that, in reality, is all around me. With a creative bent from a young age, Deborah grew up in Southern California amid furnishings and art work that still qualify as modern or contemporary, beginning with the Scandinavian furniture and impasto paintings.   Her career in San Francisco, New York and Paris put her at the core of creative problem-solving environments where Deborah was an active partner with some of the top graphic designers in these cities. Deborah will give a multi-media presentation that is sure to open your eyes to the creativity and art that surrounds us even as we walk the streets of Paris.
Here are some questions she will field along with Arnaud and Virginie during her presentation and she welcomes more.
      

What is the history of Street Art?

      

What sparked your Interest and passion for this type of art?

      

What is the difference between tagging, graffiti, vandalism and street art?

      

What are the artist's motivations for creating Street Art?

      

What is the link between punk rock, hip-hop and Street Art?

          
The Lebanese influenced menu starts with a Red Lentil Soup followed by Chicken Meatballs and Falafel with various dipping sauces, Pita Bread with various spreads (Houmus, Tarama, Eggplant), Crudites with yoghurt dill dip, and Coffee Tiramisu with pistachios and chocolate. As usual, it will be a complete dinner with choice of red or white wine, beer,  cremant and other beverages served. This Storytelling Evening will be chez moi. Codes sent when you RSVP.
                                                                Yours in street art,
                                                                                        Bernadette          

 If you have never been to a Storytelling Evening here is an FAQ
WHAT ARE THESE STORYTELLING EVENINGS? 

Events at a private residence  where a storyteller (author, entertainer, artist, musician, magician, opera singer, dancer, actor, expert in a particular field) tells a story around culture, lifestyle, entertainment, travel or the arts. The idea is to ENTERTAIN, AMUSE, EDUCATE, ENLIGHTEN or any combination thereof.
WHO ATTENDS?

25-30 Storytelling aficionados who hail from across the globe and understand English.
WHAT IS THE DINNER MENU?

The menu varies and is a very important part of the evening. With advice from a Chef, cuisines from the "four corners of the globe" have ranged from Mexican, Italian, Lebanese, Thai, Canadian, Spanish, Indian, French, Cajun, French, regional French and oftentimes fusion. Vegetarian options are available. Wine, juice, and other beverages are served as well as a selection of teas and coffee with a delightful dessert.

WHAT IS THE COST?
 
28 Euros which includes presentation, dinner, wine, beverages, juice, dessert, coffee.

HOW DO I REGISTER?
On this site    
www.visibilitybranding2015.eventbrite.com

HOW OFTEN ARE THESE STORYTELLING EVENINGS? 

Once a month usually on a Saturday
DO YOU WELCOME SUGGESTIONS FOR STORYTELLERS?
 Yes!  This could be you, someone you know in Paris or someone who may be passing through.

WHO HAVE BEEN THE PREVIOUS STORYTELLERS?
 For a full list and description of the past 25 plus Storytelling Evenings, view on this site   
www.storytellingevenings.com

When & Where

Private Residence Codes sent with RSVP
55 Boulevard Richard Lenoir
75011 Paris
France


Saturday, December 10, 2016 from 7:30 PM to 10:30 PM (CET)
Add to my calendar