Storytelling Evening & Dinner with Brigitte Beling American French Jazz, Blues and Gospel Singer

Saturday, February 23, 2019 from 7:30 PM to 10:30 PM (CET)
Event Details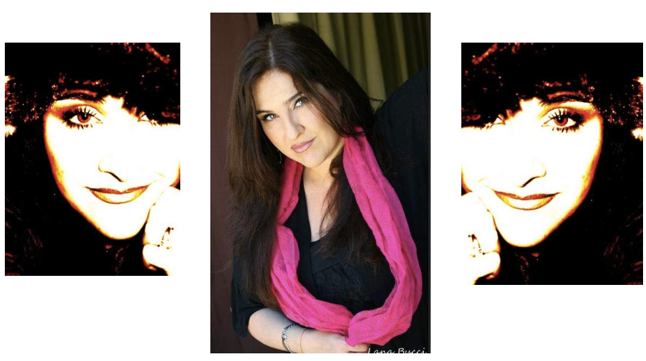 Brigitte Beling
         Brigitte Beling is an American French Jazz, Blues and Gospel singer. Born in Chicago, her creative path brought her to Paris in 1993 where she originally came for a "year abroad" and has lived here ever since. The granddaughter of the impressionist painter Sigmund Landau, who shared an atelier with Modigliani, her roots are bi-cultural with a deep artistic influence.  As a little girl, she always wanted to perform making her own costumes with newspaper and anything else that was on hand, also writing songs and poetry. Growing up a big fan of many artists, she was inspired by Barbra Streisand, Elvis Presley, Stevie Wonder, Michael Jackson, Elton John, Aretha Franklin, Ella Fitzgerald, Donny Hathaway, Prince, Herbie Hancock, and Miles Davis….with favorite musicals ….West Side Story, Dreamgirls, Les Misérables and Phantom of the Opera. 
         At this Storytelling Evening she will perform "Sweet Home Chicago" plus selections of some of her jazz, blues, gospel and musical favorites and her own compositions featured on her soon to be released first album "Inspired By".
         Her singing career started out singing gospel and then went on to perform jazz and the blues sharing the stage with many performers and artists. Crossing paths with BB King, who heard her sing on several occasions, he took her aside and said  "Just keep singin' girl, you got it,  share your gift no matter how long or hard the road is and never give up".  
           Graduating from Columbia College Chicago with a Bachelor of Arts she was mentored by Sheldon Patinkin. Her professional career began with several musical theater productions and working in film with John Hughes. Brigitte's voice has been heard on commercial jingles around the world….for brands such as Budweiser, Wrigley's Doublemint Gum, Empire, Six Flags Great America, WGN, Marshall Fields, and JC Penny. She has dubbed foreign language films, animated short films and television programs and her voice has been heard in many feature films.
             A passionate musician who loves to spread the joy of music through performance as well as through teaching and conducting workshops. In parallel with performing, she works in corporate and academic environments as a Business English trainer for companies such as LVMH, Rothschild, Natixis, and Gallery Lafayette and at universities at the Masters and Bachelor level.   Additionally, across Europe, she conducts workshops related to the voice and mindfulness practice.
             Dinner will be a sumptuous fusion French American 5-course meal starting with champagne and canapes, followed by soup, main course, side dishes and dessert. Beverages also include red and white wine, cremant, beer, tea and coffee. The location is at my residence and will be livestreamed on Facebook.
                                                                              Yours in story,
                                                                                                         Bernadette

If you have never been to a Storytelling Evening here is an FAQ
WHAT ARE THESE STORYTELLING EVENINGS? 

Events at a private residence where a storyteller (author, entertainer, artist, musician, magician, opera singer, dancer, actor, expert in a particular field) tells a story around culture, lifestyle, entertainment, travel or the arts. The idea is to ENTERTAIN, AMUSE, EDUCATE, ENLIGHTEN or any combination thereof.
WHERE DO THESE EVENTS TAKE PLACE?
Usually in Paris at the private residence of Host Bernadette Martin. However, with the launch of Storytelling Evenings Las Vegas in 2017, events can be held at any location across the globe.
WHO ATTENDS?

25-30 Storytelling aficionados who hail from across the globe and understand English.
WHAT IS THE DINNER MENU?

The menu varies and is a very important part of the evening. With advice from a Chef, cuisines from the "four corners of the globe" have ranged from Mexican, Italian, Lebanese, Thai, Canadian, Spanish, Indian, French, Cajun, French, regional French and oftentimes fusion. Vegetarian options are available. Wine, juice, and other beverages are served as well as a selection of teas and coffee with a delightful dessert.

WHAT IS THE COST?
 
45 Euros  which includes presentation, 5 course dinner, champagne, wine, beverages, juice, dessert, coffee.

HOW DO I REGISTER?
On this site    
www.visibilitybranding2015.eventbrite.com

HOW OFTEN ARE THESE STORYTELLING EVENINGS? 

Once a month usually on a Saturday
DO YOU WELCOME SUGGESTIONS FOR STORYTELLERS?
 Yes!  This could be you, someone you know in Paris or someone who may be passing through.

WHO HAVE BEEN THE PREVIOUS STORYTELLERS?
 For a full list and description of the past 50 plus Storytelling Evenings, view on this site   
www.storytellingevenings.com

When & Where

Private residence. Codes sent with RSVP
55 Boulevard Richard Lenoir
75011 Paris
France


Saturday, February 23, 2019 from 7:30 PM to 10:30 PM (CET)
Add to my calendar