Storytelling Evening & Dinner with author Gin Piau on Bollywood and her book "Shah Rukh Khan's Universe"

Saturday, January 30, 2016 from 7:30 PM to 10:30 PM (CET)
Event Details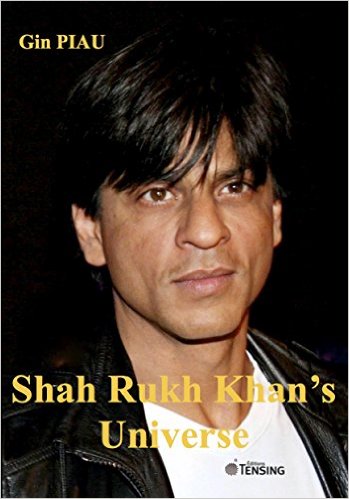 BOLLYWOOD
and the book
"SHAH RUKH KHAN'S UNIVERSE"
                                           

     
This Storytelling Evening features Gin Piau, speaker and author of Shah Rukh Khan's Universe. First written in French, she will present the English version on the leading actor of Bollywood. Gin grew up in Normandy. As a child of 10, a film of a lavish party in India sparked her fascination. The scenes affected the young Gin.....a thousand invitees hosted in an embassy garden in Delhi, Indian ladies in Saris, men dressed in their traditional outfits surrounded by gigantic trees with large flowers, thousands of birds in the sky. The nature, landscapes, luxe and refinement of this rich culture held a lasting impression.
       Fast forward 20 years, a span that included a successful career at the British Embassy in Paris as a Commercial Officer in charge of export and official visits. On a commercial trip to India she was invited by the first Secretary to stay at the embassy in Delhi and attended a festive party at the Ambassador's Residence where she experienced a "flashback" to the impressionable film she saw as a child. This reignited her passion for India. It was meant to be!
      This visit sparked an eager desire to discover India further...the architecture, cuisine, religions, languages, tourism, music, people and of course BOLLYWOOD and the leading actor Shah Rukh Khan. It is said "if you like India, you like Bollywood. To know Bollywood is to understand India". The name Bollywood has become fashionable not only through films but in fashion, cuisine and dance. However, few people know exactly what it stands for. In this presentation, Gin Piau will tell you the incredible story of Bollywood, the origin, name, format, music, dances as well as the visual codes. And she will weave in the story of the iconic Bollywood Actor Shah Rukh Khan.
      The menu will be a sumptuous array of Indian savoury and sweet delicacies and dessert, with wine and other beverages served. Space is limited.
                                  Hope you can join this Storytelling Evening
                                                                                               Bernadette

When & Where

Private residence. Codes sent with RSVP
55 Boulevard Richard-Lenoir
75011 Paris
France


Saturday, January 30, 2016 from 7:30 PM to 10:30 PM (CET)
Add to my calendar