Storytelling Evening & Dinner with Aurelia Hascoat - Actor & Improvisational Artist

Saturday, April 2, 2016 from 7:30 PM to 10:30 PM (CEST)
Event Details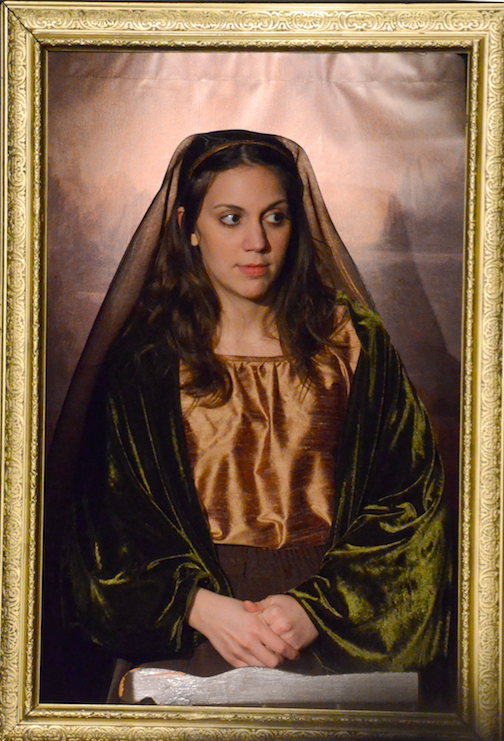 Aurelia Hascoat  Actor & Improvisational Artist


This Storytelling Evening features Aurelia Hascoat who will take us on a journey of her life as an actress and improvisational artist. Growing up in Paris, Aurelia always wanted to be an actress (her speech for the Oscar has been ready since she was twelve) and started with improv at the age of 15. After a few degrees in English and Marketing followed by extended travel to the US she returned to France where her passion for acting and improv reached a turning point. After reading the Stanislavski book « An Actor Prepares » (the most famous acting training book ever written that has inspired generations of actors), she hesitated no more and jumped into the acting world for good. As Henry James said « It's time to start living the life you've imagined ».
Embarking on a path of formal training, she is versed in American acting techniques. In parallel, she joined the oldest improv group in France. Founded in 1987 this is the  LIFI (Ligue d'Improvisation Française or French Improvisation League). She has performed in more than 200 competitions, with a slew of trophies under her belt, in leading venues such the Elysées Montmartre, Cabaret Sauvage, and Bataclan. She takes her improv skills into corporate and academic environments running workshops and seminars with firms such as SCNF, Les Echos, Addeco, Society General, and the Rothschild Group. At the secondary and primary level, she has coached as many as 200 students.
Her creativity doesn't stop at acting. A writer, she has penned and performed in the one-woman show « Aurelia in the City ». Teaser here: https://www.youtube.com/watch?v=gywDUVj6dyI. She also wrote and featured in a play about the Mona Lisa and what would happen if she could talk. Entitled "LISA", performed in Paris and at the Avignon 50th festival, Aurelia (alias Mona Lisa) wipes off her enigmatic smile and actually tells us what she thinks. See an excerpt HERE  https://www.youtube.com/watch?v=HwGQVA5VgBk
In addition to sharing some acting techniques she will showcase her improv skills "on the spot", and will entertain us with enactments of scenarios suggested from attendees.  
The menu will be Teriyaki Chicken with a Vegetarian option, Rice, Stir-fried Vegetables, Savory Veggie Chips, Fruit Medley, other items and for dessert....Upside Down Pear Cake topped with Vanilla Ice Cream. As usual includes wine and other beverages. Seating is limited. 
                                                                   Yours in improv,
                                                                                               Bernadette
If you have never been to a Storytelling Evening here is an FAQ

1) WHAT ARE THESE STORYTELLING EVENINGS? 
Events at a private residence (chez moi) where a storyteller (author, entertainer, artist, musician, magician, opera singer, dancer, actor, expert in a particular field) tells a story around culture, lifestyle, entertainment, travel or the arts. The idea is to ENTERTAIN, AMUSE, EDUCATE, ENLIGHTEN or any combination thereof.


2) WHO ATTENDS? 
25-30 Storytelling aficionados who hail from across the globe and understand English.


3) WHAT IS THE DINNER MENU?
 The menu varies and is a very important part of the evening. With advice from a Chef, cuisines from the "four corners of the globe" have ranged from Mexican, Italian, Lebanese, Thai, Canadian, Indian, French, Cajun, French, regional French and oftentimes fusion. Vegetarian options are available. Wine, juice, and other beverages are served as well as a selection of teas and coffee with a delightful dessert.


4) WHAT IS THE COST?
  28 Euros which includes presentation, dinner, wine, beverages, juice, dessert, coffee.


5) HOW DO I REGISTER? On this site    
www.visibilitybranding2015.eventbrite.com


5) HOW OFTEN ARE THESE STORYTELLING EVENINGS? 
Once a month usually on a Saturday


6) DO YOU WELCOME SUGGESTIONS FOR STORYTELLERS?
 Yes!  This could be you, someone you know in Paris or someone who may be passing through.


7) WHO HAVE BEEN THE PREVIOUS STORYTELLERS?
 For a full list and description of the past over 20 Storytelling Evenings, on this site   
www.visibilitybranding2015.eventbrite.com
 view PAST events or go to my site www.visibilitybranding.com then to the EVENTS page.

When & Where

Private residence. Codes sent with RSVP
55 Boulevard Richard-Lenoir
75011 Paris
France


Saturday, April 2, 2016 from 7:30 PM to 10:30 PM (CEST)
Add to my calendar