Description
STORYTELLING MASTERCLASS
Brought to you by the Now Leadership Inc. in partnership with Connecting Up.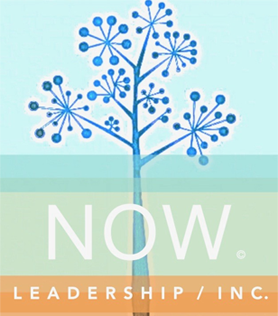 Would you like to identify the value of your unique story and the key elements that communicate exactly what your brand or organization stands for and offers?
This workshop will help to reveal the true nature of your business; it's culture, essence, spirit, and value.
Learn how to apply the simple formula of… IDENTIFY, CLARIFY, SPECIFY, EDIFY and UNIFY and become crystal clear about what your personal or company brand looks and feels like and what it communicates to others.
Understanding the attributes of your Brand Avatars and your audience attraction to your brand.
Learn ways to craft and tell your new brand story in a short engaging video.
Get started on writing the script and tips on presenting your story to camera.
This will be an interactive workshop to utilise the group as a test market in the development of your story.
You will come away with:
Clarity on your brand story.

Clear strategies for turning that story into an engaging video.

Confidence to communicate your story


---
Elizabeth Ellames – with a career spanning over 30 years in the world of personal development combined with studying film for three years. Elizabeth has applied this body of knowledge in becoming an expert in the field of archetypes, narrative and branding for personal and career development. "My role as a Concept Branding Consultant is to help people and businesses gain clarity about the 'real deal' value and message of their brand. I have an extensive skill base crossing; Pattern Recognition, Narrative Development, Personal Development and Social Synergy. I really love creating dynamic cultures that support their community."
"Elizabeth Ellames holds an extraordinary vision for social entrepreneurs of today and our future world. She has taken this vision and passion and turned into her vocation. She continues to develop and deliver a range of inspirational, expansive, empowering and nurturing products and services, all based on her own unique body of knowledge. Everything that she does is aimed at assisting and supporting people to own, enjoy and develop who they are. And to identify and ignite their purpose and proudly delivered it to the world… just as she does. Elizabeth is an inspiration and I highly recommend her services." Gabrielle Button award-winning facilitator coach and consultant – specializing in leadership, management and achieving outcomes that matter.
Lisa McAskill is an experienced presenter/reporter with a media career spanning 30 years. Lisa is probably best known for her 14year role as one of Adelaide's most engaging TV presenters, on Channel 9's multi-award winning TV program, Postcards and featuring regularly on its sister program, Postcards Australia broadcast nationally on the Win Network. In 2011 she established Lisa McAskill Presenting with a focus on the training of presenters and media mentoring. The business has evolved to include a production arm that includes writing, producing and directing online video content for individuals and businesses, social impact video content and TV Commercials.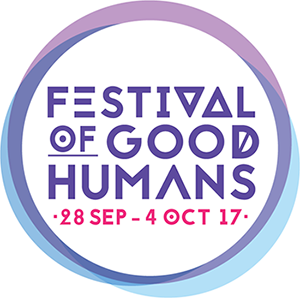 This event is part of the Festival of Good Humans: where good humans come together to do great things. Visit the website for the full festival program.