Actions and Detail Panel
Storytelling at The Setup: A Funny Thing Happened
Thu, August 17, 2017, 8:00 PM – 9:30 PM PDT
Description
"One of the best places for comedy" - TimeOut
"One of the 50 best comedy clubs In America" - ClickItTicket
"One of the city's best shows" - ThrillList
"Absolutely hilarious" - Yelp

About the Show
Every Thursday The Setup presents San Francisco's only weekly storytelling show, "A Funny Thing Happened". We bring you bestselling authors, Emmy-Award winning writers, TED speakers, stars of The Moth Radio hour, Snap Judgment and accomplished comedic voices in an intimate setting right in the heart of San Francisco.
The show features six, true, humorous stories, told live without notes in a beer basement that feels like your living room. Funny, intimate (easy now, not like that), and engaging it's a great way to spend your Thursday. We always have an intermission so there is plenty time to chat, meet new people and tell your own stories.

Seating is available on a first-come, first-served basis. Drinks are available throughout the venue,. Ages 21 and up.
Thursday March 30th will feature: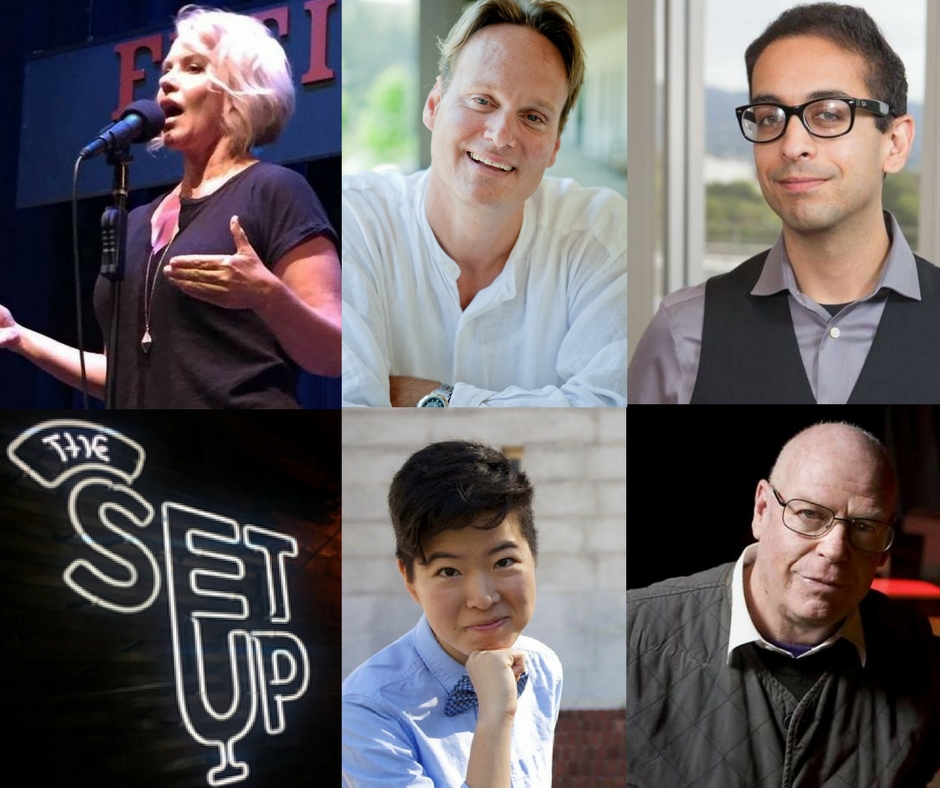 Ron Jones: As an author he has written about everyday heroes that enrich our life. Three of his stories The Acorn People, The Wave, and B-Ball have been made into television specials garnering an Emmy, Golden Globe, and Peabody for their producers. A book entitled Kids Called Crazy was nominated for a Pulitzer. And Say Ray the story of a disabled man abducted to Mexico was honored as the American Book of the Year. His classroom experiment in Fascism, The Wave has been produced as a feature film Die Welle and documentary Lesson Plan. The novelized version of The Wave, available through Random House, is printed in 23 languages and required reading in German and Israeli schools. In 2013 Ron completed a musical version of his Wave experience. The Third Wave Musical is available through Dramatic Publishing. Theatric and musical productions of The Wave have been performed in theaters worldwide.
Irene Tu is a San Francisco-based stand-up comedian, writer, and actor. In 2016, she was named one of the "Bay Area's 11 Best Stand Up Comedians" by the SFist and one of 20 "Women to Watch" by KQED. She has been featured in SF Sketchfest, Limestone Comedy Festival, RIOT LA and on Seeso and Viceland. Irene hosts several popular shows in the Bay Area: Man Haters, Hysteria, The Mission Position, and Millennials Ruin Everything (they do). You can follow her @irene_tu. irenetu.com
Brandon Spars: TEDx speaker and 3 time Moth Winner (1 Grandslam). Brandon lived and traveled in Indonesia and the Pacific Islands for six years before earning a Master of Arts in Southeast Asian Studies and a Ph.D. in Interdisciplinary Studies at the University of California/Berkeley. Brandon recently released his first collection of tales, entitled Live to Tell. This collection includes the scripts of six award-winning performances at The Moth in Berkeley and San Francisco as well as at West Side Stories in Petaluma. Brandon lives with his wife and two children in Santa Rosa, California.
Kay DeMartini is an NPR and Moth storyteller and comic. She is the producer of Busting Out Storytelling for the last seven years and the director of the Bay Area Unruly StoryFest. She's from Minnesota where nice is a verb and toothpicks are a condiment.
Your hosts for the evening are: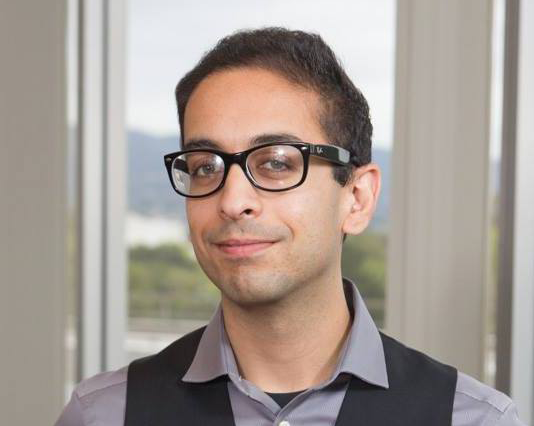 Richard Sarvate
Richard is a Bay Area native who spent 10 years working as a programmer. He's quit the tech industry for good and is now a stand up comedian and storyteller. His mother is a schizophrenic. All of this is fodder for the stage. He's a favorite at the SF Punch Line, he tours internationally, and has worked with superstars like Roseanne Barr.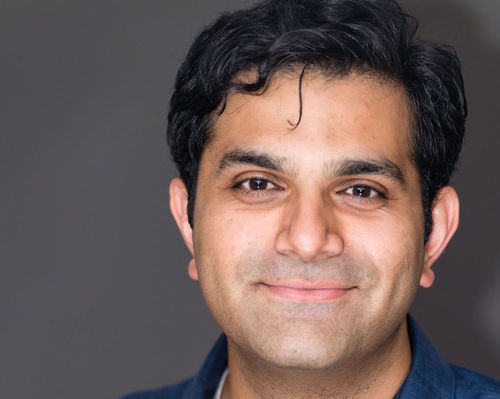 Abhay Nadkarni
Abhay started stand up in the gritty neighborhood of downtown LA. As an outsider, his act centers around him trying to fit into the American way of life. He's an impressionist, comedian, and creator of the Desi Comedy Fest, the largest South Asian comedy festival in the United States. He's appeared on CBS and has been part of the World Series of Comedy, Ventura Comedy Festival, and SF Sketchfest.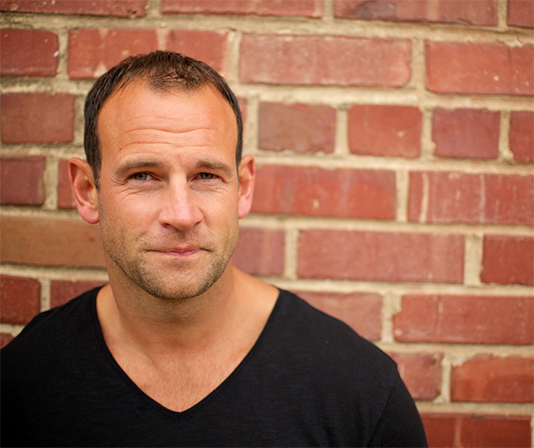 David Nihill
Leaving Dublin, Ireland, where he was born and raised until the age of 22, David got drunk on travel and never quite hit the sobriety of it. A bestselling author, David has been featured in Inc, NPR, and the Huffington Post, was recently part of the Irish Kings of Comedy Tour, SF Sketchfest, the Ventura Comedy Festival, Ukiah Comedy Alley, and the Kansas City Irish Festival. A multiple Moth Storyslam winner, Grandslam finalist and occasional host David has also told tales at Porchlight, The Naked Truth, Fireside and Litquake. Always a funny storyteller, these days he calls San Francisco home when immigration officials permit.