Description
"One of the best places for comedy" - TimeOut
"One of the 50 best comedy clubs In America" - ClickItTicket
"One of the city's best shows" - ThrillList
"Absolutely hilarious" - Yelp

About the Show
Every Thursday The Setup presents San Francisco's only weekly storytelling show, "A Funny Thing Happened". We bring you bestselling authors, Emmy-Award winning writers, TED speakers, stars of The Moth Radio hour, Snap Judgment and accomplished comedic voices in an intimate setting right in the heart of San Francisco.
The show features six, true, humorous stories, told live without notes in a beer basement that feels like your living room. Funny, intimate (easy now, not like that), and engaging it's a great way to spend your Thursday. We always have an intermission so there is plenty time to chat, meet new people and tell your own stories.

Seating is available on a first-come, first-served basis. Drinks are available throughout the venue,. Ages 21 and up.
Thursday April 13th will feature: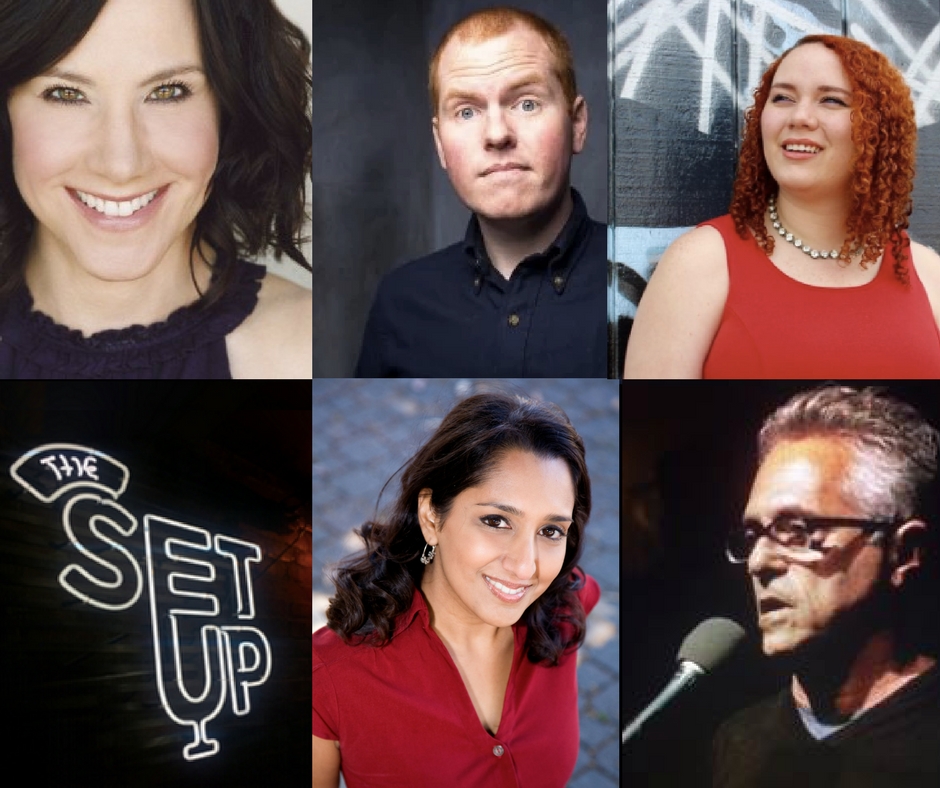 Jill Maragos developed her sense of humor and knack for story-telling as a survival tactic for growing up with a crazy family in Buffalo, NY. With degrees in Broadcast Journalism & Mechanical Engineering, she made the natural progression into Stand-Up Comedy. She was a semi-finalist in the 36th Annual Seattle International Comedy Competition, has appeared on Laughs TV (on Fox), Comedy Time for The Ice House in Pasadena (YouTube), and West Coast Comedy (Hulu) & she performs all over the country.
Scott Sanders is an ex-actor / ex-New Yorker who moved to the left coast 15 years ago and is still wrestling with cross cultural challenges. Scott introduced graffiti / urban tagging to the Inner Mongolian territories. He's participated in multiple Moth GrandSlams and told tales for NPR's Snap Judgement, Fireside, Porchlight, BustingOut Storytelling, StorySlam Oakland and LitQuake. He's proud to have told his stories at multiple Moth Mainstage events.
Dhaya Lakshminarayanan is the 2016 winner of the Liz Carpenter Political Humor Award (previously awarded to Samantha Bee, Wanda Sykes and satirist/humorist Mark Russell) presented by the National Women's Political Caucus. KQED named her one of the twenty "Women to Watch" a series celebrating women artists, creatives and makers in the San Francisco Bay Area who are pushing boundaries in 2016. Dhaya is also a TV host and storyteller. She hosted the premier year of the Emmy award-winning series High School Quiz Show on PBS's WGBH. She is a frequent comedic storyteller on NPR's Snap Judgment and has appeared live in Austin on The Risk podcast. She is currently the host of San Francisco's monthly Moth StorySLAM after winning a Moth StorySLAM and competing in the GrandSLAM at the Castro Theater (capacity 1400). ON24 awarded her the grand prize for "Best Travel Disaster Story."
From Upstate New York by way of Massachusetts, Allison Mick started making people laugh to cope with cold, hard winters. Once moving to the Bay Area, she decided to give it a try for getting through cold, hard summers. Allison's comedy tackles topics like race, gender, and fast food, and can be seen monthly as part of the Vice Principals of Comedy showcases in San Francisco. Of Allison Mick, earmilk.com wrote, "Her schtick is rough around the edges but only the obnoxious seem to mind" which is just about the nicest thing anyone's ever said about her.
Growing up in San Jose, CA, Red Scott never saw things the same way as other kids; he thought he was cool. Born in the early 80s, he established himself as a trend-setter — fat, asthmatic, and socially inept years before Asperger's was a syndrome or obesity an epidemic. On his way to finding the stage, Red had several diversions, ranging from working as a Software Developer to delivering for Pizza Hut in South Central Los Angeles. Red combines obscure and outdated references with the crazed insistence of a mental patient. His act encompasses everything from politics to absurdism to wordplay, all combined with deft crowd work.
Your hosts for the evening are: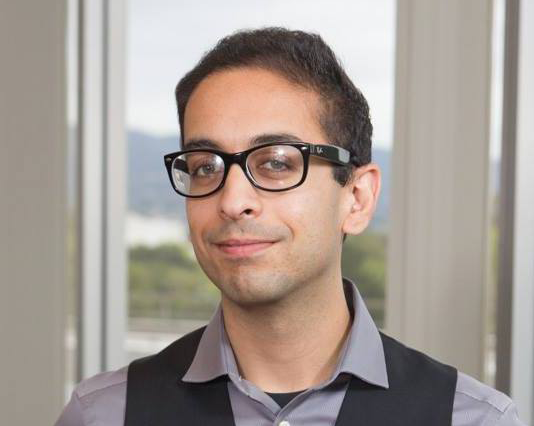 Richard Sarvate
Richard is a Bay Area native who spent 10 years working as a programmer. He's quit the tech industry for good and is now a stand up comedian and storyteller. His mother is a schizophrenic. All of this is fodder for the stage. He's a favorite at the SF Punch Line, he tours internationally, and has worked with superstars like Roseanne Barr.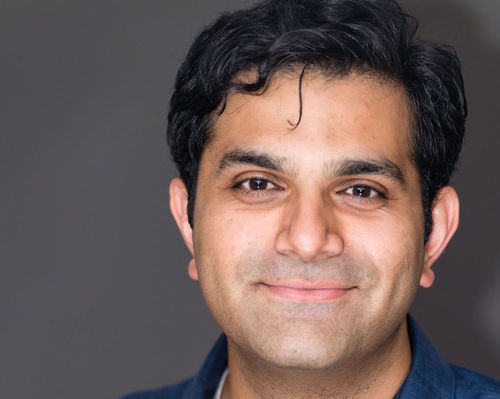 Abhay Nadkarni
Abhay started stand up in the gritty neighborhood of downtown LA. As an outsider, his act centers around him trying to fit into the American way of life. He's an impressionist, comedian, and creator of the Desi Comedy Fest, the largest South Asian comedy festival in the United States. He's appeared on CBS and has been part of the World Series of Comedy, Ventura Comedy Festival, and SF Sketchfest.