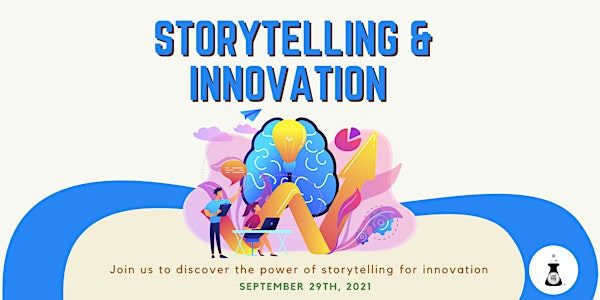 Storytelling and Innovation
Join us to discover the power of storytelling for innovation!
About this event
We love stories. That is why we pay for cinema tickets, that is why we buy books... But what about storytelling? Do we use it often and do we use it consciously enough? And, how can innovation benefit from storytelling?
Great innovators use storytelling to connect people to ideas, to each other, and to a vision of the future they want to be a part of and help realize. Here lies the power of storytelling for innovation.
Storytelling is a skill that can be learned through instruction and sharpened through practice.
Join us in this engaging and enlightening online workshop. You will join interactive exercises, view meaningful examples and discover the personal experience of Sam Yiheng our guest speaker, an expert on storytelling and innovation.
About the speaker:
Sam Yiheng has more than a decade's experience in Innovation Management across different industries, helping project teams in the application of Design Thinking, Scrum, and other innovation methods.
He continuously shares his experience via his lectures at the University of Hof in Germany and other international forums, such as the Sprint and Agile PEP Minds.
Sam is passionate about storytelling. He believes in the power of stories to help people understand complex concepts through his unique graphic visualizations.
Connect with him:
https://www.linkedin.com/in/cenyiheng/
www.samyiheng.com
*Disclaimer: By signing up and taking part in these events you grant the event organizers the right to communicate with you about this and future events. You also grant the organizers the full rights to use the images resulting from the photography/video filming, and any reproductions or adaptations of the images for publicity or other purposes to help achieve the group's aims. This might include (but is not limited to), the right to use them in their printed and online publicity, social media and press releases. If you do not wish to be recorded please inform us hello@liveinnovationlab.com.