Description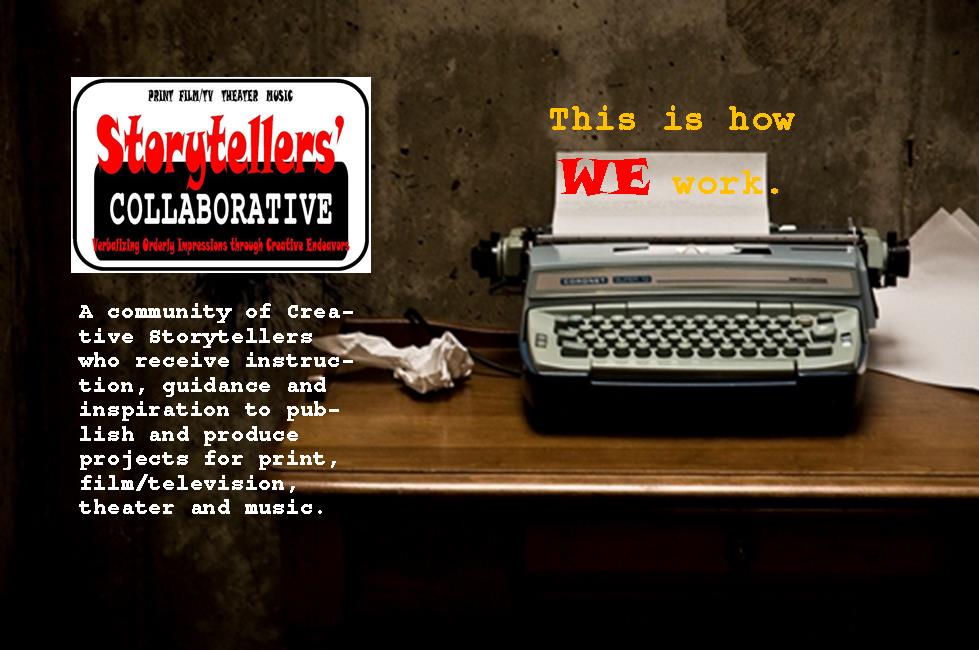 Inaugural meeting of the STORYTELLERS' COLLABORATIVE. Beginning January 2018, meetings will be held the second Saturday of the month at designated locations throughout the Washington, DC/Metro area.
FIRST MEETING AGENDA
Welcome & Introductions (5 minutes)
Membership Drive Presentation (15 minutes)
Creative Cluster Formation (25 minutes)
Content Creation Q & A (10 minutes)
Closing Remarks (5 minutes)
The STORYTELLERS' COLLABORATIVE is where Storytellers come to collaborate on print, film/television, theater and music projects. Benefits include:
1) Instruction based on research and best practices;
2) Constructive critique that makes everyone better;
3) Peer support that ensures your collaborative projects will be published or produced;
4) Preferential treatment during Storytellers' Collaborative-sponsored events (i.e., book signings/readings, showcases);
5) Reduced pricing to Storytellers' Collaborative-sponsored conferences and retreats; and
6) Opportunities to make money NOW while retaining all rights to your intellectual property.

Click here to learn why you should attend (https://culturallycodedcontent.com/storytellers-collaborative/)