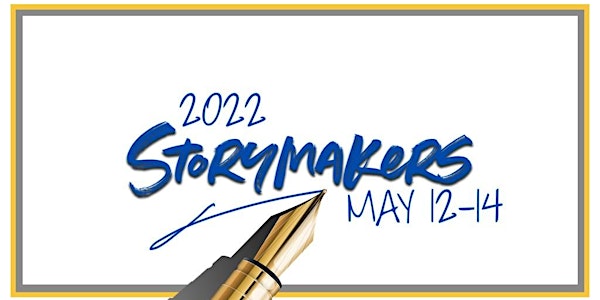 Storymakers Conference 2022 (Virtual Ticket)
Storymakers Conference provides education and support for beginning through published writers in indie and traditional publishing.
About this event
This ticket is for VIRTUAL ATTENDANCE ONLY. Although the conference will take place on Friday, May 13th, and Saturday, May 14th, there will be NO classes streamed live. Classes will be available for virtual playback no later than Tuesday, May 17th and will be available for 30 days expiring Thursday, June 16th.
All virtual tickets are non-refundable.
For more information visit the Storymakers website.