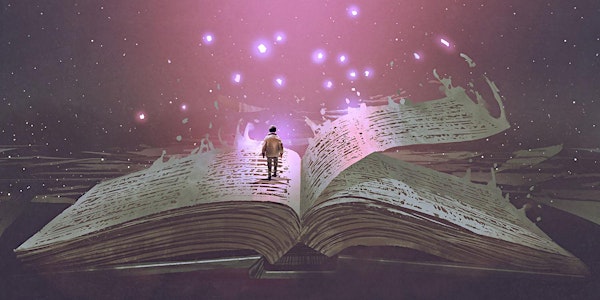 Storylab: Building a World Together (8-12 year-olds)
An 8-week online class: Games, activities, and story-shares to grow the writer within and to build a shared story-world together!
Refund Policy
Contact the organizer to request a refund.
Eventbrite's fee is nonrefundable.
About this event
From Ian Jackson, the writer and producer of the Tales from the Moosiverse podcast - live interactive workshops to grow the writer within. In early 2021, Storylab is offering an 8-week program for 8-12 year-olds - Storylab: Building a World Together.
Storylab: Building a World Together is a weekly workshop-style class where participants engage in games, activities and story shares to grow the writer within, and over the course of the 8 sessions, to build a shared story-world together! This class can be taken by anyone interested in stories and heroes, with no prerequisites.
Topics include:
Story-growing games
World-building Tool of the Week
What makes a story believable?
Idea shares and peer feedback
Storytelling tips
...and more.
Each person has stories to tell and tales to write. This workshop helps participants tap into their own writing voice, glimpse some stories they might write, and play around with various story forms, all while telling some stories of their own. Together, the group will create a fictional world and story ideas. Then, like a TV writer's room, each member of the group will write one of those stories in more detail , focusing on a character of their interest. As a group, we'll create a consistent world while also ensuring that each writer's individual voice and style are expressed. At the end, we'll put all the stories together in a form they can share with others!
This series will involve some writing at home between classes (amount of writing is flexible depending on child's interest).
This small group of 15 or fewer 8-12 year-olds will develop a supportive community, allowing kids to hear and be heard.
This LIVE workshop takes place on Zoom. Other than a computer, kids will only need something to write on and something to write with. Some younger writers may prefer to use dictation on a mobile device or computer to get their thoughts in writing, which is great!
Note: This class will NOT cover writing mechanics like spelling or grammar. There are no grades; just activities and sharing to equip and support individuals' growth and development as writers and storytellers.
Full program dates (all 11:30am-12:30pm ET):
Wednesday, January 27
Wednesday, February 3
Wednesday, February 10
Wednesday, February 24
Wednesday, March 3
Wednesday, March 10
Wednesday, March 17
Wednesday, March 24
*Please note that there is no class on Wednesday, February 17.
After your registration, we will be in touch to gather more information that will be useful in tailoring the program for the group.