Story Road Concert and Ceili

Sunday, March 3, 2013 from 7:00 PM to 9:30 PM (PST)
Event Details
Concert at TOSPS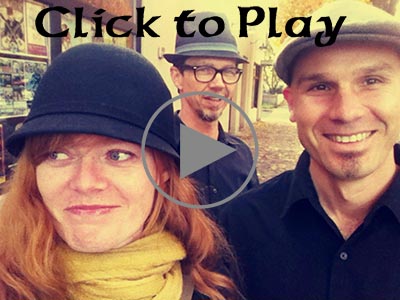 The Celtic Society of the Monterey Bay, the San Jose Dublin Sister City Program and AmeriCeltic continue their concert series by proudly presenting the newly-named Celtic trio with brio, Story Road, comprised of the stunning Irish-American singer & bodhran player Colleen Raney & 2/3rds of Molly's Revenge, fiddler John Weed & Stu Mason on guitar, mandola & vocals, at the Theatre on San Pedro Square, 29 N. San Pedro St. (upstairs from O'Flaherty's Irish Pub) in downtown San Jose at the early start of 7pm.
Free Post Concert Ceili*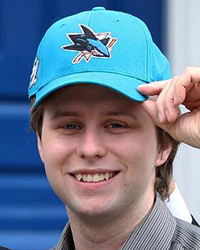 After the concert, everyone is invited downstairs to O'Flaherty's Irish Pub to relax, enjoy a pint, a bit more music with the Story Road band members and friends, socialize and meet Barry Cannon, the first recipient of the San Jose Dublin Sister Cities Pat McMahon Master Level Scholarship Exchange Series!  Just arrived from Dublin, Barry has agreed to be on hand as your celebrity bartender!
*Ceili: an Irish Party, in this case a Social and music Session
More About Story Road
The newly-named (after the thoroughfare in San Jose) Story Road, a tremendously talented Celtic traditional trio with brio, features a winsome threesome of the West Coast's best-loved performers of rip-roaring reels, jubilant jigs & sultry Irish ballads. After an opening tin whistle recital by girls of Our Lady of Grace and boys of Sacred Heart Nativity middle schools of San Jose, directed by John Maloney, Story Road will take the stage, lead by Irish-American standout, Colleen Raney with her vivacious & vibrant vocals & buoyant bodhran playing. Colleens three critically acclaimed CDs have catapulted her to the very top of Irish traditional singers anywhere. The fiery fiddler, John Weed & glittering guitarist, mandola player & singer, Stu Mason, both members of the internationally renowned Celtic band, Molly's Revenge, bring the same infectious & high energy performances that have made them crowd favorites at festivals around the world. Albeit the name is new, Story Road is already well along down the road to being proclaimed a storied band.
Featuring some of the most talented & best-loved traditional Celtic musicians on the West Coast, Story Road brings their dynamic music, a lively selection of pure-drop dance tunes & songs from Ireland & Scotland, from rip-roaring reels & jaunty jigs to heart-tugging ballads, to San Jose for the first time. Among the finest interpreters of traditional songs of her generation, Raney grew up inspired by the Irish & Scottish songs & tunes in the rich Irish community in Seattle. Her three 'solo' CDs have staked her claim as a serious presence in Celtic music today & provoked Hearth Music to enthuse, 'Singing with a deep love for the tradition and the dark poetry of Celtic song, Colleen has been drawing new life from old ballads and renewing our love for Celtic music.' In concert, Colleen's gorgeous voice & vivacious personality, like sunshine after a raney day, have made her an audience favorite wherever she performs.
John & Stu are also members of Molly's Revenge, the popular powerhouse Celtic band known for infectious enthusiasm which has performed at festivals & venues throughout the USA, Scotland, Australia & China, of whom National Heritage Award recipient, Irish musician & Irish music authority, Mick Moloney has said, 'There is an engaging freshness and impressive maturity in their playing,' & are also members of the bluegrass-roots trio, Little Black Train. An accomplished fiddler across genres, John Weed has lived in Ireland, learning from older fiddlers while immersing himself in the traditional styles of Sligo & Donegal, resulting in an old-time Irish fiddling style that compliments his forays into bluegrass, swing & other American music. Emerson wrote, 'A weed is a flower whose virtues have not yet been discovered' & I'm sure weed all agree with Ralph Waldo as after discovering this Weed, his myriad virtues are everywhere apparent. Stu Mason has been performing traditional music for over 30 years, everything from Celtic, bluegrass & his own compositions which have won awards from the West Coast Songwriters Association & Mason's guitar & mandola playing is as tasty as an Irish stu. Incidentally, the band was indeed named after Story Road in San Jose. Traveling between concerts last autumn, Colleen, John & Stu were so enjoying the reception of their trio, they thought they should have a name to make their association more permanent. Supposedly, they looked for a sign from above, where signs are generally found, and as they were driving through San Jose at the time, the sign that they saw read 'Story Road.' This concert then will be a return to the scene of the crime and it will be a crime if you miss them. Albeit the name is new, Story Road is already well along the road to being acclaimed as a storied band.
For more info, sights & sounds, visit the websites at www.mollysrevenge.com, www.colleenraney.com, www.celticsociety.org www.sanjosedublin.org www.facebook.com/SanJoseDublin, www.storyroadband.com and www.facebook.com/storyroadband
When & Where

Theatre on San Pedro Square / O'Flaherty's Irish Pub
29 North San Pedro Street
San Jose, CA 95113


Sunday, March 3, 2013 from 7:00 PM to 9:30 PM (PST)
Add to my calendar
Organizer
San Jose - Dublin Sister City Program
The mission of the San José - Dublin Sister City Program is to develop cultural, economic, artistic and sporting ties between San Jose and Dublin as well as Silicon Valley. The program includes Irish Week, Education, Sporting, Community Outreach, the Arts and Business.
For more information visit www.sanjosedublin.org.
Story Road Concert and Ceili