Description
STORY Conference 2012
September 20-21, 2012 :: Chicago, IL

Fuel for the Creative Class
STORY is a two-day conference for creatives in downtown Chicago. The event features presenters from a variety of creative fields, including artists, filmmakers, musicians, authors, innovators and designers, among others. Our goal is to fuel the creative class through inspiring performances and insightful presentations.

2012 Speakers
Here are just a few of the presenters featured this year: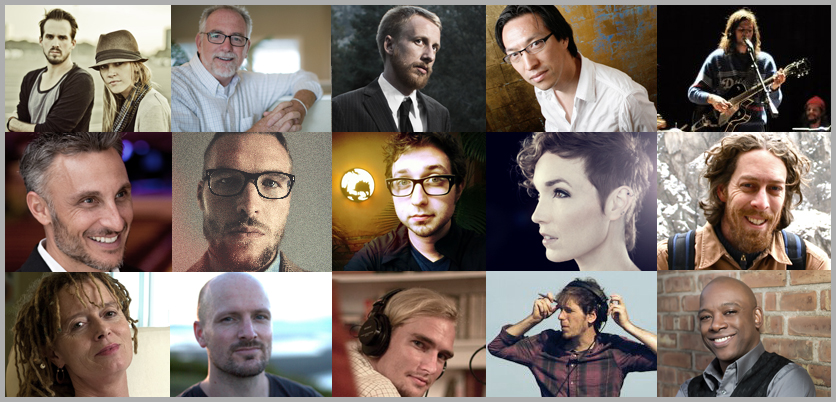 Anne Lamott

- best-selling author of Traveling Mercies, Bird by Bird, others

Makoto Fujimura- world-renowned artist and author of Refractions

Bob Goff - attorney, founder of Restore International and author of Love Does
Isaac Rentz - award-winning video director for Blink 182, All American Rejects

Seth Worley- filmmaker and director of the viral video Plot Device
Hillsong Creative Team - from Sydney, Paul Nevison and Salomon Ligthelm
Sleeping at Last - rock band that performed on the Twilight soundtrack
Micah Bournes - spoken word performer from LA by way of Chicago
Rachel Held Evans - award winning author and popular blogger
Founders of Mason Jar Music - Jonathan Seale and Daniel Knobler

Tullian Tchividjian - Pastor, author, grandson of Billy & Ruth Graham
Lynne Hybels - co-founder of Willow Creek, author and humanitarian
Joel Clark - adventurist, entrepreneur, filmmaker and author of AWAKE

Francis Wyatt & SFX Choir - Chicago-based group of blended voices
Rachel Held Evans - award-winning author and popular blogger
Kyle Idleman - author and teaching pastor at Southeast Christian Church
Sarah MacIntosh - recording artist formerly of the band Chasing Furies

The Soil & The Sun - experiential spiritual folk-rock band from Grand Rapids
The Royal Royal - worship band based out of New York City
All Sons & Daughters - worship and recording artists from Nashville, TN
More presenters announced soon


Cancellation Policy
Tickets are transferable but non-refundable. If you need to transfer your tickets, please email us with the names of those taking your place.
For more information, please visit www.StoryChicago.com
2011 Speakers
Here are the speakers who presented at STORY 2011: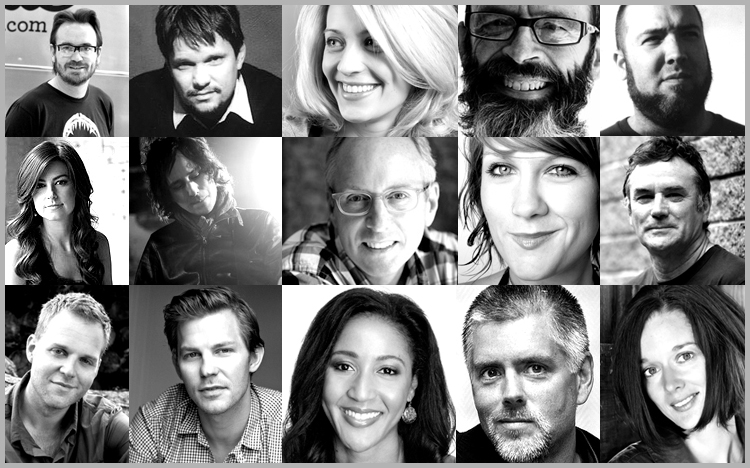 Sean Astin

- actor in over 70 films including Lord of the Rings, Goonies, Rudy

Kyle Cooper - founder of Prologue Films, leading VFX company in Hollywood
Tom Ryan - CEO of Threadless.com

Ed Saxon

- producer of The Silence of the Lambs, Adaptation, Philadelphia

Santino Stoner - principal of Dot&Cross, director of Nooma film series

Esther Havens - humanitarian photographer for orgs such as Charity: Water

Ed Dobson - author and advisory editor for Christianity Today
Lauren Chandler - musician, mother, blogger and other half of Matt Chandler
Ian Morgan Cron - Episcopal priest and acclaimed author of Chasing Francis
Ann Voskamp - best-selling author of One Thousand Gifts

Mark Pierson - New Zealand author of The Art of Curating Worship
Skye Jethani - author of The Divine Commodity, mg editor of Leadership

Darren Whitehead - teaching pastor at Willow Creek Community Church
John Mark McMillan - singer & songwriter from Charlotte, NC

Daniel Bashta - worship pastor at RiverStone Church in Atlanta
All the Bright Lights - ethereal band from Charlotte, NC
Sons & Daughters- worship duo from Nashville, TN
Listener - unique "talk music" performers

Meredith Andrews- worship artist at Harvest Bible Chapel
Gary Dorsey - co-founder of Pixel Peach Studio in Austin, TX
Ted Dekker - New York Times best-selling thriller author
Nathan Corrona - super-8 filmmaker and one half of Mars Ill

Matthew West & Angela Thomas - authors of the The Story of Our Lives
Kate Schmidgall & Abi Byrd - creators of Bittersweet Creative & Zine
2010 Speakers
Here are some of the presenters at STORY 2010:

Dan Allender - best-selling author, professor at Mars Hill Graduate School
Charlie Todd - creator of Improv Everywhere in New York City
Princess Zulu - impacted by AIDS as a child, advocate for the oppressed
David Wenzel - co-founder of Dot&Cross, which produced NOOMA film
Jason Fried - founder of 37Signals, creator of Basecamp, author of Rework
John Sowers - president of Donald Miller's The Mentoring Project
Shauna Niequist - former creative director at Mars Hill, author of Bittersweet
Leonard Sweet - futurist, author of 40 books, professor at Drew University
David McFadzean - creator of Home Improvement, producer of Roseanne
Richard Walter - accomplished screenwriter and professor of film at UCLA
Sean Gladding - member of Communality, a new monastic community
Andrew Klavan - author of True Crime (Clint Eastwood) and numerous novels
Gary Dorsey - founder of Pixel Peach Studio in Austin, TX