Description
"A 19-year-old girl, sweating in her cocktail dress and her eyes wide with fear, was driving through a slum in Rio de Janeiro with a middle-aged male stranger. She was lost, and also late for her friend's wedding, so she had little choice but to blindly trust that this stranger would not rape or assault her, and that he would take her to her destination."

This is just one of the stories shared on June 24 at a live storytelling event by a graduate of our first storytelling program with The Moth. Come listen to other stories shared by our young immigrant women participants about "overcoming apprehension and moving thousands of miles away from home to Las Vegas, Hawaii, and New York, vanquishing homesickness, immigration woes, and language barriers."

Stories That Move Us will take place on Tuesday, July 25 at the beautiful event space of LMHQ in downtown Manhattan, and admission includes delicious food by refugee chefs of Eat Offbeat and cookies from Insomnia Cookies, access to an open bar with wine, beer, and soft drinks, and the opportunity to bid in an exclusive silent auction.
This is our one-and-only storytelling performance open to the public this summer, we hope you'll come to listen to and support our incredible storytellers!
All proceeds of the event will go towards our programs for young immigrant women.
This event was made possible through the Charles and Lynn Schusterman Family Foundation's Grassroots Initiative program.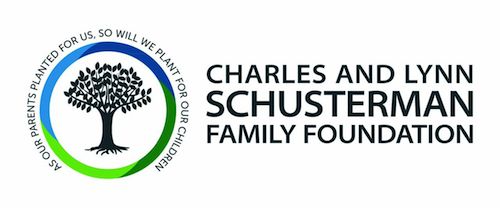 Thank you to our delicious cookie sponsor!

Thank you to our silent auction donors: