Stories of Science Communication Workshop

Thursday, May 10, 2012 from 11:00 AM to 2:00 PM (EDT)
Event Details
In this 3-hour workshop, Dr. Phoebe Cohen (lead facilitator of the Telling Your Story workshops) and Dr. Brian Wecht (co-founder of The Story Collider) will work with participants to develop skills for verbally communicating science to a variety of audiences. Participants will be asked to prepare a 5-minute spoken piece, and the majority of the workshop will focus on giving feedback on these pieces.
The workshop will be held simultaneously in Cambridge, MA (with Dr. Cohen) and Cairo, Egypt (with Dr. Wecht), and the two groups will be Live Linked for part of the workshop. Although most of the feedback will be given locally, at the end of the three hours, some stories will be broadcast to both groups.
The workshop is open to graduate students, post docs, research scientists, and faculty in science, math, and engineering. Participants should prepare a 5-minute spoken piece (which can be read and does not need to be memorized) in the style of either
1) a true narrative story about an experience they had with science (see http://storycollider.org/podcast/2012-02-12 for an example)
or
2) an "elevator pitch" describing their research to an audience of non-scientists.
Draft Agenda:
 *   What makes good science communication? We will go over examples and critique the positive and negative aspects of various communicators.
 *   Participant introductions
 *   Presentations and feedback from participants and moderators - participants will present their prepared five minute piece and receive constructive comments from the group and Drs. Cohen or Wecht.
 *   Cairo-Cambridge science communication exchange - one individual from Cambridge and Cairo will present their piece via the linked video system.
 *   Wrap-up and conclusions
Where: Stephen Kaufman classroom at MIT (9-151): http://whereis.mit.edu/?selection=9&Buildings=go
When: 11 AM - 2 PM EST / 5 PM-8 PM Cairo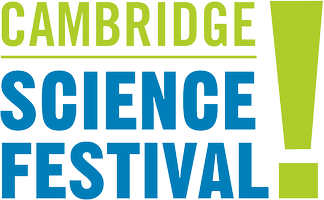 When & Where

Stephen Kaufman classroom at MIT

02139


Thursday, May 10, 2012 from 11:00 AM to 2:00 PM (EDT)
Add to my calendar
Organizer
Cambridge Science Festival
The Cambridge Science Festival is a celebration showcasing the fun and leading edge in science, technology, engineering, art, and/or math in our region. A multifaceted, multicultural event, the Cambridge Science Festival makes science accessible, interactive and fun, highlighting the impact of STEAM in all our lives.
Cambridge Science Festival 2016: April 15 - 24
For more info visit:
http://cambridgesciencefestival.org