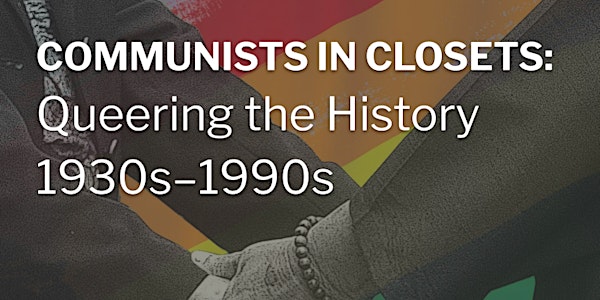 Stories from the Lives of Queer Communists
LGBTQ+ folks are often left out of history. Join us as we talk about queer communist w/ Bettina Aptheker.
When and where
Location
Manny's 3092 16th Street San Francisco, CA 94103
Refund Policy
Contact the organizer to request a refund.
About this event
LGBTQ+ people have been pinnacle in movement building and political history, but have often been silenced.
In 1938, the Communist Party actually banned LGBT people from membership silencing the community. During this 60 year long ban, which ended in 1991, those who were queer had to both be deeply in closet about their sexuality and their involvement with The Communist Party.
Join us at Manny's with Professor Bettina Aptheker as we discuss her most recent book Communists in Closets: Queering the History 1930s-1990s.
Manny's never turns away people due to lack of funds. If you need a complementary ticket, please email the word "grapefruit" and the title of the event to angelina@welcometomannys.com
About Bettina Aptheker:
Distinguished Professor Emerita, Feminist Studies Department, University of California, Santa Cruz, USA. She is the author of: Intimate Politics: How I Grew Up Red, Fought for Free Speech and Became A Feminist Rebel (2006); and The Morning Breaks: The Trial of Angela Davis (1976; second edition 1999).
Her current research is called "Queering the History of the American Left: 1940s-1980s" Based on extensive archival research, especially in the files of the Communist Party, and interviews. The Communist Party and many Left organizations routinely expelled (or were hostile to) gays and lesbians (and more recently transsexual/transgender folks) including, for example, the founder of the first gay rights organization, The Mattachine Society, in Los Angeles in 1951.