Description
Join us for our first Stories & Drinks Night, where speakers share stories about the unexpected adventures in design -- without any type of audiovisual support!

Stories inspire us and fuel us. Storytelling is the common language of the human experience. As designers and those in design-adjacent fields, stories are the best ways to learn from one another. That's why we're excited to invite you to the first Stories & Drinks Night.
Our goal is to create a platform where people gather to break silos and make meaningful connections. Through stories, we hope you'll connect with like-minded people and perhaps share something with unusual suspects. Because that's where the best collaborations happen. The first story night coincides with the Service Design Global Conference 2019, to build bridges between local and international design communities.
Speakers


Anthony Furia
Anthony is the Senior Director of Design at Avida. His career has spanned 15+ years and three continents with a diverse range of experience including graphic design, branding, creative and art direction, front-end web development, and copywriting.
Muryani Kasdani
Muryani loves creating systems, services and products that make the world more humane. She grew up understanding her family history through verbal stories and is planning to create a documentary film to capture it.
Cameron Norman

Cameron is an Innovation Consultant. He uses deep knowledge and expertise across psychology, evaluation, design and education to innovate human systems and services.

Komal Faiz
Komal is a Senior UX researcher and expert facilitator, working at Zensurance. She is a global shaper at the World Economic Forum (WEF); founder of Design Pakistan; runs a podcast called 'South Asian Female Travellers'; and is a member of the 'Design Research Society.'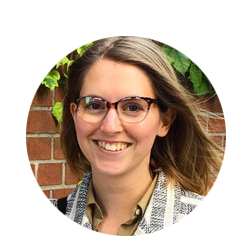 Amy Killoran

Amy is the Product Lead at Groupdesk, a software startup focussed on innovating group travel. Amy's career focuses on improving user experiences through every lens. As a creative polymath, her experience is diverse and includes creative direction, management, and technology.
Sponsor



Avida
AVIDA works with retail innovators to plan, design, deploy, and manage retail experiences that put people first. We're the added bench strength you've been looking for.

Partner



Service Design Global Conference
Taking place in Toronto from October 10 – 11, SDGC will once again bring the best of the best together to celebrate all that is new and noteworthy within the practice of service design.
Code of Conduct
The goal of Stories & Drinks Night is to foster meaningful connections, learning, and cross-pollinations. In order to cultivate inclusive and diverse storytelling around design in all its constellations, this is a space where we support one another regardless of views, socio-economic level, sex, race, age, abilities or orientation. Discrimination or inappropriate behaviour towards other attendees will not be tolerated. Be cool, be kind.