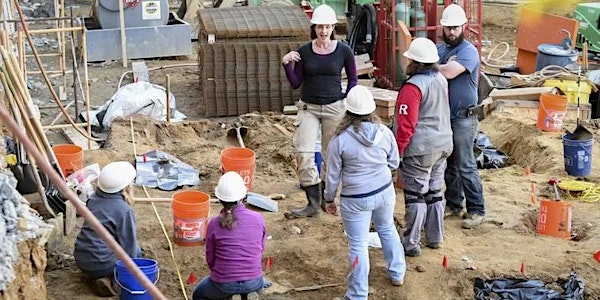 Stories Bones Tell: Philly's First Baptist Church Burial Ground Project
Archeologist Kimberlee Moran discusses her work revealing stories uncovered by the accidental unearthing of an 18th century burial ground.
When and where
Location
The Conference Center at Penn State Great Valley 30 East Swedesford Road Malvern, PA 19355
About this event
What stories can bones tell? Archeologist Kimberlee Moran, director of forensic science and associate teaching professor at Rutgers–Camden, and her colleagues with the Arch Street Project are using clues from the past to learn how some of the earliest Philadelphians lived—and died.
In 2016, while setting the foundation for a new condominium at 218 Arch Street in Philadelphia, construction workers unearthed something shocking: a box full of bones. They had unknowingly stumbled upon remnants of the First Baptist Church cemetery, which had occupied the Arch Street site in the 18th century.
The findings sparked publicity and confusion over who the remains belonged to and what should happen to them, given that the site is private property. Moran and her team have since worked with the development company and the First Baptist Church to document the stories of the people who were buried there and to learn more about 18th century Philadelphia.