Store Design & Visual Merchandising: Keys to a Thriving Business

Wednesday, October 19, 2016 from 9:00 AM to 4:00 PM (EDT)
Event Details
 With Seanette Corkill of Frontdoor Back and Anne Marie Luthro of AML Insights.  (Seanette's bio is HERE, and Anne Marie's is HERE.)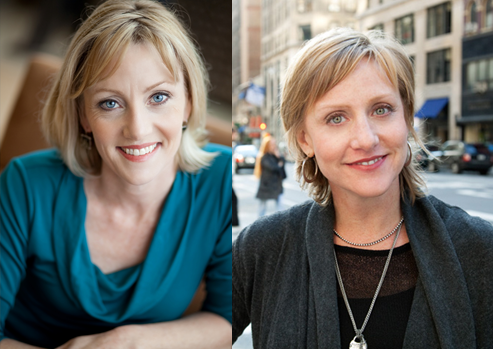 Hosted in the heart of downtown Plainfield (at Los Faraones) - a Main Street New Jersey community since 2014. 
This 67th NJDI features a day-long intensive workshop teaching how to improve business competitiveness through effective store design, visual merchandising, and customer behavior insights. The workshop is designed for downtown management and revitalization program staff, board, and volunteers, business owners and operators, chambers of commerce, retail and merchants associations, as well as elected and appointed officials.
Detailed topic decriptions follow the Agenda, below.
Agenda:
8:15 - 9:00 AM -- Registration, Coffee + Continental Breakfast, Networking
9:00 - 9:15 PM -- Welcome and Introduction
9:15 - 11:00 AM --  The Essentials of Effective Storefronts & Lighting
11:00 - 12:00 PM -- The Naked Truth About Well-Dressed Windows, Pt. I
12:00  – 1:15 PM -- Lunch On Your Own in Downtown Plainfield

1:15 - 2:15 PM -- The Naked Truth About Well-Dressed Windows, Pt. II
2:15 - 4:15 PM -- The Inside Story About How Your Store Works
Session Details:
The Essentials of Effective Storefronts & Lighting (Seanette Corkill):  Ever have someone mention they hadn't noticed your store before, yet you've been open for several years? You added string lights in your windows, put feather flags out on the sidewalk and now you're considering an awning to see if that helps get you noticed more often. Find out what is actually effective and appeals most to shoppers and avoid spending money on temporary and often off-putting gimmicks or inappropriate solutions. This session covers the 7 Essentials that store fronts need to have in order to boost their visibility and credibility as viable retailers and be part of a thriving downtown district. Learn how you stack up and what else might be needed.  Lighting is essential to every aspect of your store and your districts success. It makes your space more attractive,  sells product, extends your selling hours and creates a sense of safety and vitality. Learn the 5 essential layers of light every district needs and gather information on current LED technology that becomes more affordable every year.
The Naked Truth About Well Dressed Windows (Seanette Corkill with select contributions by Anne Marie Luthro)
Part I: You promised visitors and shoppers plenty of cute and interesting places and stores to wander through if they came to your downtown. Did you deliver on that promise? Store facades and streetscape projects can take quite a while to implement but window displays can change overnight. In 7 seconds or less your window displays will communicate your downtown's vitality, variety and level of sophistication. It will answer the question, "Was it worth the trip downtown?" Explore WHY windows are one of the best forms of marketing you can invest in, how they keep shoppers moving from one store to the next and why they're so important to the Main Street experience. Soak up ideas for a variety of boutiques, antique stores, restaurants and even ground floor professional office windows followed by a discussion on window display centered event ideas.
Part II: Windows are fun but they're a LOT of work. Pick up tips, tricks and absolute must haves in order to make creating and changing out windows more fun, less time consuming and your outcomes more effective. This session will provide you a list of necessary infrastructure and lighting needs that are bedrock to any creative installations you want to explore. Next we'll cover how to and plan your schedule of change outs, material cost estimates and the little black dresses of props you should borrow or keep on hand year round. Learn the 6 things you should never put on or in your windows and the #1 ingredient for drama, color and visibility.
The Inside Story of How Your Store Works  (Anne Marie Luthro with Seanette Corkill): This presentation combines critical shopper insights with valuable store planning strategies to educate business owners about the WHATs (store structure, physical assets and presentation standards) and the WHYs (conscious and unconscious drivers of behavior) of the retail setting that attract and influence today's discerning shoppers. Understanding the mechanics and psychology of space planning, business owners will be able to use relevant shopper insights, retail best practices and merchandising techniques to help identify shopping barriers or deficiencies and position businesses for increased foot traffic, improved efficiency and lifts in sales.  
 (NOTE: Promotional Partners will receive a special code for discounted registrations, as will Designated and Selected Main Street New Jersey Programs.)
 Promotional Partners:

When & Where

Los Faraones
111 East Front Street
Plainfield, NJ 07060


Wednesday, October 19, 2016 from 9:00 AM to 4:00 PM (EDT)
Add to my calendar
Organizer
NJDCA's Main Street New Jersey & Improvement District Programs
Est. in 1989, the NJDCA's Office of Main Street New Jersey & Improvement District Programs has been providing technical assistance and training to more than 140 traditional downtowns and business districts. Visit www.mainstreetnewjersey.com for more information about this National Main Street Center-affiliated program located in the State of New Jersey's Department of Community Affairs.
Store Design & Visual Merchandising: Keys to a Thriving Business