Store Design & Placemaking: Tactics & Strategies to Make Your District Extraordinary NOW

Wednesday, July 22, 2015 from 9:00 AM to 4:00 PM (EDT)
Event Details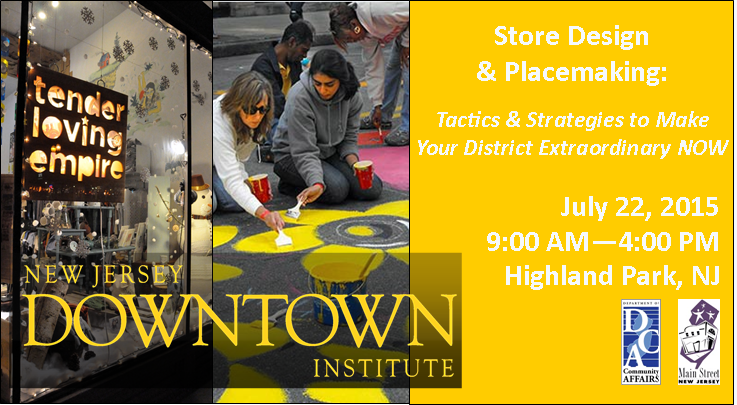 Hosted at the Reformed Church of Highland Park in downtown Highland Park - a Main Street New Jersey community since 2002. 

The 62nd NJ Downtown Institute for Summer 2015 will get you up to speed on making your downtown look better and be the best "place" it can be!  Join Mike Lydon, co-author of Tactical Urbanism and Seanette Corkill, nationally-known store designer, for a day of learning how to make exceptional design happen in your public spaces, businesses, and district as a whole. 
With hundreds of photos, Seanette will share first hand the 7 Essentials of Effective Storefronts and reveal 16 years of insider tricks for creating the best store windows ever.  Mike will give you a host of real-world examples of how to improve streets, streetscapes, and public spaces using a hands-on "do it now" approach to bring your downtown district into the 21st century for enhancing its community and economic vibrancy.
APA 5.5 CM Credits (Pending)
Agenda
8:00am - 9:00am -- Registration
9:00am - 9:15am -- Welcome and Introduction
9:15am - 10:45am -- The Seven Essentials of Effective Storefronts, Seanette Corkill
10:45am - 12:00pm -- The Naked Truth About "Well-Dressed" Windows (Why Windows Matter And Taking the 'Pane' Out Of Designing Displays), Seanette Corkill
12:00pm - 1:15pm -- Lunch on your own in downtown Highland Park
1:15pm - 4:00pm -- Using Tactical Urbanism to Make Your District Extraordinary, Mike Lydon
Session Details
The Seven Essentials of Effective Storefronts
Your story starts long before customers walk in the door but once they're there, do they like what they see? Are they happy they made the trip? From sidewalks to signage, from windows to  paint, from the front door all the way to the back, everything matters and even a series of small changes can make a big impact on how many and who walks in your door.
The Naked Truth About "Well-Dressed" Windows 
You can't always paint or add a new sign overnight but you CAN change your windows. Windows are some of the most valuable real estate you pay for each month - learn how to get your money's worth out of them and delight and engage everyone who walks by your store. 
Using Tactical Urbanism to Make Your District Extraordinary
What is Tactical Urbanism and how can you apply it effectively in your district and community to make it extraordinary? Get an real-world overview of core Tactical Urbanism principles and project types that you can use NOW and typically for not a lot of money.  This session includes a break-out workshop to help you drill down to specific projects for your particular situation.
Speaker Bios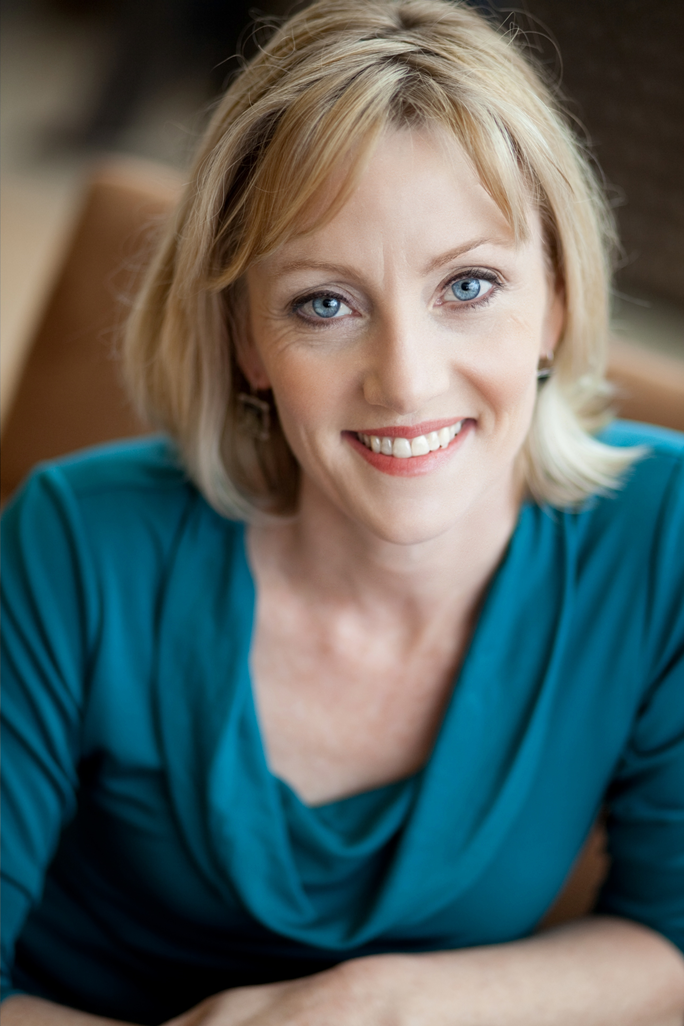 Seanette Corkill: Making her 20+ years of marketing and merchandising expertise available to Main Street retailers of all persuasions, Seanette Corkill launched Frontdoor Back, a Store Design and Visual Merchandising consultancy. She saw the frequency with which these independent store owners were unknowingly missing sales and losing customers even though common sense and affordable solutions were right at their finger tips - if only they knew what to do and how to do it. Frontdoor Back fills the "expertise gap" for independent retailers that know the value that a full time merchandiser, store designer or window display staff brings, and are looking for a way to afford that professional input. Her trained and experienced eye decodes the fundamental yet sometimes elusive elements that bring customers in and encourage them to shop.In addition to designing and problem solving outright, she also educates the do-it-yourselfers with workshops and seminars. Her information rich and humorous presentations will help you make your store look and function like a winner. As candid as she is insightful, she points out the good, the bad and the almost humorous making the store improvement process a worthwhile and enjoyable learning experience for all.  Click here for her full bio...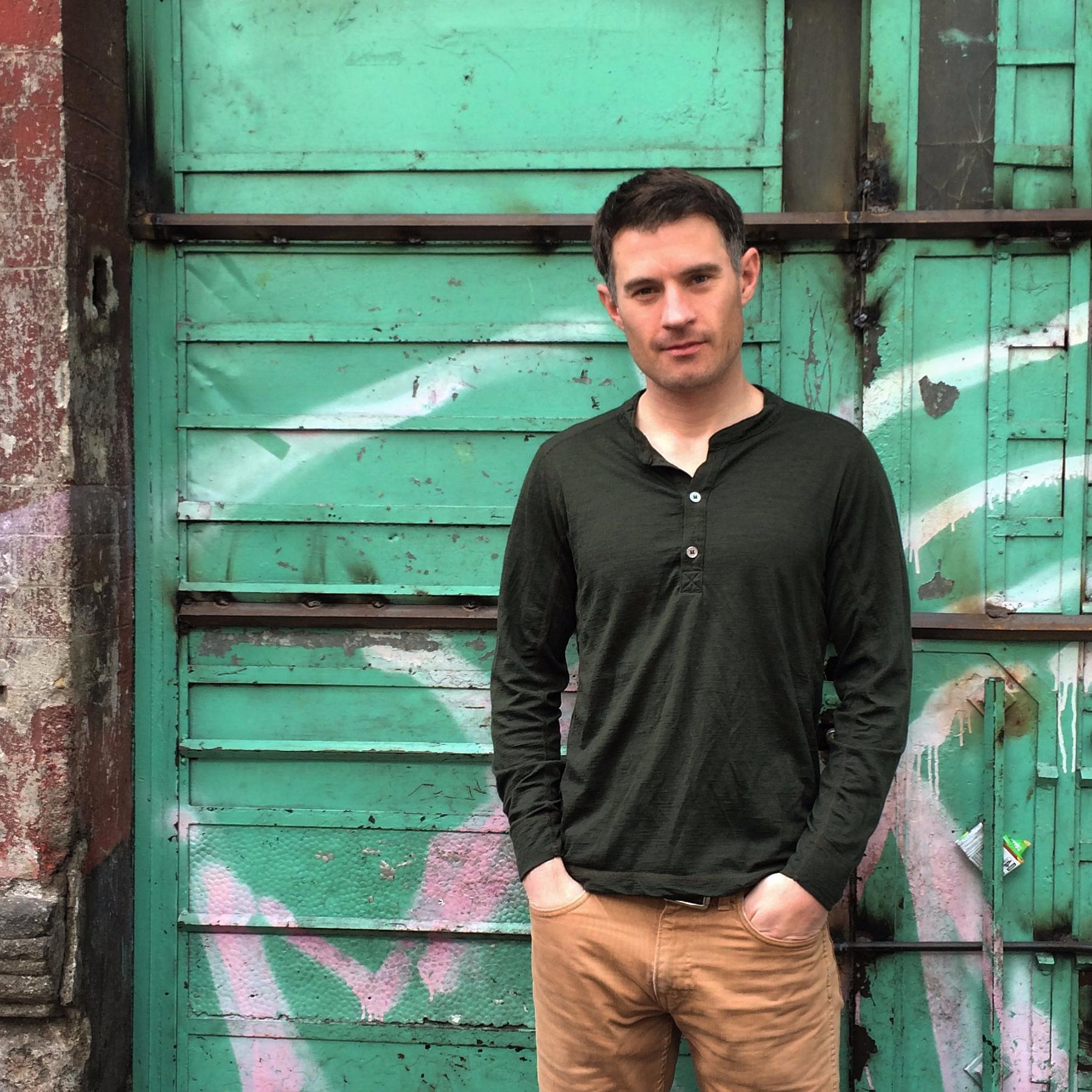 Mike Lydon is a Principal of The Street Plans Collaborative.  As an internationally recognized planner, writer, and advocate for livable cities, his work has been featured by NPR, The New York Times, CNN Headline News, The Atlantic Cities, Planetizen, Grist, Salon, Next City, Architect Magazine, and Streetsblog, among other publications. 
Along with Tony Garcia, Mike is the author of Tactical Urbanism: Short-term Action for Long-term Change, which was published by Island Press in March 2015 and grew from the globally acclaimed Tactical Urbanism Volume 1- 4 series. Mike is also the creator and primary author of the The Open Streets Project, and with author Julie Flynn the editor and co-creator of Mercado: Lessons from 20 Markets across South America. Mike collaborated with Andres Duany and Jeff Speck in writing The Smart Growth Manual, published by McGraw-Hill in 2009 and honored by Planetizen as one of the top ten planning books of 2010. 
Mike received a B.A. in American Cultural Studies from Bates College and a Masters in Urban Planning from the University of Michigan. Mike is a CNU-Accredited Professional and he encourages you to trade four wheels for two.  Click here for his full bio...
(NOTE: Promotional Partners will receive a special code for discounted registrations, as will Designated and Selected Main Street New Jersey Programs.)
 Promotional Partners:
When & Where

Reformed Church of Highland Park
19 S. 2nd Ave.
Highland Park, NJ 08904


Wednesday, July 22, 2015 from 9:00 AM to 4:00 PM (EDT)
Add to my calendar
Organizer
Est. in 1989, the NJDCA's Office of Main Street New Jersey & Improvement District Programs has been providing technical assistance and training to more than 140 traditional downtowns and business districts. Visit www.mainstreetnewjersey.com for more information about this National Main Street Center-affiliated program located in the State of New Jersey's Department of Community Affairs.