Storage Valley Supper Club XV

Thursday, March 9, 2017 from 6:00 PM to 9:00 PM (PST)
Event Details
You can still Attend!
Just Pay at the Door  
Charter
 Our Charter/Purpose is three-fold:
• To promote fellowship among the participants in the storage industry. 
• To provide a informal forum for and to foster the continuing development of storage technology. 
• To Eat, Drink, Be Merry, and Network!

 Because it's ALL about STORAGE!
 Who is eligible to attend participate: 
Anyone with present or past affiliations in the storage arena—including components, drives, systems and software: optical, magnetic, and solid state.
Program
6:00 pm Arrive, Register, Networking, BAR Sponsored by  


7:15 pm Dinner
Fire grilled salmon
Asian glazed chicken breasts
Honey glazed baby carrots
Spicy rice medley
Garlic herb roasted potatoes
Fresh baked rolls with butter
Unlimited coffee, tea and sodas

~8 pm After Dinner Program
THEME: Storage in 2017
SPEAKERS (Please contact Tom Coughlin or Ron Dennison if you wish to join the program)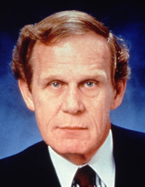 Andy Marken, Owner and President, Marken Communications Inc.
It's Only a Movie..But It's Their Movie
The M&E industry is about as broad and diverse as any you can think of. It runs from people producing 1-3 minute social media series to IMAX VR spectaculars. Whether the film's budget is no more than a new car or as luxurious as a home in Beverly Hills the filmmakers all shoot it right, fast and once; store/save every frame, every pixel; always use the best storage possible, when in doubt ask a fellow filmmaker and back-up, back-up, back-up. The 58,000+ filmmakers like Pixar, ILM, John Putch, Lewis Smithingham are the toughest, most loyal storage customers you'll ever win whether it's flash, HD, tape or cloud storage. Your success relies on empathy not sales technique.
Andy is Owner and President of Marken Communications Inc. a marketing and communications Consultant, since August 1977. He has been involved with a broad range of corporate and marketing activities and author of more than 400 articles on management, marketing, communications, industry trends. Experience includes strategic, market planning and execution in the content production/distribution field including InterVideo, Ulead, OWCDigital, Sonic, Corel, Panasonic, Pinnacle, Corel, Plasmon, Nikon, Verbatim, Newer Tech and other hardware/software organiz
ations.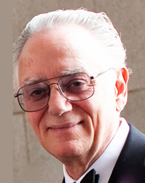 David S. H. Rosenthal, Stanford Libraries
DNA as a Storage Medium
DNA has properties that would make it useful as an archival storage medium. It is very dense, very stable in a shirt-sleeve environment, and can be replicated massively at low cost. The past few years have seen a number of research efforts, which have demonstrated that it is possible to write small amounts of data to DNA and later read it back. They have attracted remarkable amounts of publicity, most of it highly misleading. How real is this technology?
David S. H. Rosenthal was an early employee and Distinguished Engineer at Sun Microsystems, employee #4 and Chief Scientist at NVIDIA, and an early employee at Vitria Technology, all three of which IPO-ed.
For the past 18 years he has been working at the Stanford Libraries on the problems of keeping data safe for the long term in the LOCKSS (Lots Of Copies Keep Stuff Safe) Program.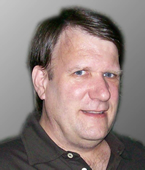 Doug Dumitru, Founder and President EasyCo
Building durable all flash storage appliances for 70 cents/GB
It's actually pretty easy to build an All Flash Array (AFA) storage solution which performs slowly and wears out quickly. The price is decent as well. Then again, if you want performance and durability, you were stuck with either mirroring expensive enterprise SSDs, or using expensive pre-built solutions.
EasyCo is now working with Open-E to provide complete turn-key AFA appliance software. Open-ESS is a simple to install, self contained OS, that turns commodity server hardware into true enterprise storage for less. You get the storage features you want, easy point and click management, exceptional "wire-speed" (we write faster than we read) performance, superior durability, and superior data protection. All of this for a build cost that is 1/10th of what some vendors charge.

John Monroe, Research Vice President, Data Center Systems, Technology and Service Provider Research, Gartner
The Past May Be Prologue, or History May Be Bunk
The "Death" of HDDs: A Mostly Languorous, Mostly Lucrative Decline?
Gartner continues to expect an increasing mix of higher-capacity HDD shipments into the non-PC OEM, branded retail and enterprise markets, combined with decreasing shipments of lower-capacity HDDs into the PC OEM markets. These mix shifts will lead to historically high and stable average selling prices for the industry and steady profits for the drive makers, despite steadily decreasing HDD shipments and revenue.
~9 pm Meeting Ends
Questions: Contact Ron Dennison: Ron@RonDennison.com or Tom Coughlin: Tom@TomCoughlin.com
When & Where

Dave and Busters
940 Great Mall Drive
Milpitas, CA 95035


Thursday, March 9, 2017 from 6:00 PM to 9:00 PM (PST)
Add to my calendar
Organizer
As our EntertainmentStorage.org logo reveals, entertainment and consumer storage creates a unified driving force behind the creation, distribution, and reception of digital content.  To illuminate the unifying presence of digital storage in liberating humankind's overall creativity and enjoyment and enhancing social and economic development, we refer to  "The Cosmic Wheel of Storage Karma."  We hope that you will give our wheel a spin by joining our storage and entertainment community! If you are a corporation or organization that could benefit from association and exposure on our site please contact us regarding site sponsorship at info@entertainmentstorage.org