Storage Valley Supper Club XIV

Thursday, November 3, 2016 from 6:00 PM to 9:00 PM (PDT)
Event Details
Thursday November 3rd, 6 PM at Dave and Busters, The Great Mall, Milpitas, CA  
Charter
 Our Charter/Purpose is three-fold:
• To promote fellowship among the participants in the storage industry. 
• To provide a informal forum for and to foster the continuing development of storage technology. 
• To Eat, Drink, Be Merry, and Network!

 Because it's ALL about STORAGE!
 Who is eligible to attend participate: 
Anyone with present or past affiliations in the storage arena—including components, drives, systems and software: optical, magnetic, and solid state.
Program
6:00 pm Arrive, Register, Networking, BAR Sponsored by TBA (Call or Email Us to Put Your Company Name and Logo HERE)                                   
7:15 pm Dinner
Fire grilled salmon
Asian glazed chicken breasts
Honey glazed baby carrots
Spicy rice medley
Garlic herb roasted potatoes
Fresh baked rolls with butter
Unlimited coffee, tea and sodas

~8 pm After Dinner Program
THEME: Storage in 2017
SPEAKERS (Please contact Tom Coughlin or Ron Dennison if you wish to join the program)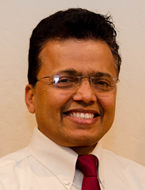 Ram Johri, Toshiba America Electronic Components
SuperConverged Data-Centric Architecture
Flashmatrix™ provides new breed of Superconverged infrastructure features with integrated compute, storage and network elements optimized for high performance. With its unique architecture of NAND flash memory arranged in a matrix, Flashmatrix enables multiple data sets to be accessed in parallel and scaled linearly. All of the NAND flash memory is shared by every CPU allowing for flexibility and high performance. This enables dynamic provisioning of compute units for ingest and analytics tasks without any data movement. The entire platform is in 2U enclosure and offers linear rack scale scalability. Flashmatrix is optimally designed for low power consumption, with savings of approximately 80% in comparison to equivalent conventional or converged server/storage of x86 or AFA configuration.
Ram is an engineer who has contributed in development of complex, innovative enterprise grade storage solutions. In his 25+ years career he has been involved in development of storage solutions for compute servers, intelligent FC switches, PCIe cards and storage servers. His current area of interest involves building large scale out solutions using NAND chips with deep knowledge of application data profiles and compute characteristics.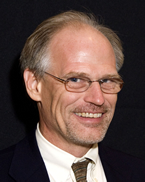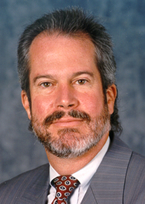 Tom Coughlin, Coughlin Associates
Jim Handy, Objective Analysis
How Many IOPS Is Still Enough?
In 2012 Objective Analysis and Coughlin Associates started a survey of enterprise end users that was the basis of a report looking at the requirements for IOPS, storage capacity, latency and the IOPS beyond which non-storage bottlenecks get in the way. The report also looked at the various storage technologies and how they can meet the various application requirements. This survey was used in our 2012 Report, How Many IOPS is Enough. We kept the survey active and in early months of 2016 have promoted additional participants in the survey. The updated 2016 report on How Many IOPS is Enough compares the data from 2012 and later for IOPS, capacity and latency for a number of significant enterprise storage applications. In general we found significant increases in all requirements in the surveyed applications. This presentation will look at some of the data from the 2016 report showing how digital storage requirements have changed over the last 4 years.
Jim Handy is a flash industry analyst of some repute
Tom Coughlin, President, Coughlin Associates is a widely respected digital storage analyst as well as business and technology consultant. He has over 35 years in the data storage industry with engineering and management positions at high profile companies.
Dr. Coughlin has many publications and six patents to his credit. Tom is also the author of Digital Storage in Consumer Electronics: The Essential Guide, which was published by Newnes Press. Coughlin Associates provides market and technology analysis as well as Data Storage Technical and Business Consulting services. Tom publishes the Digital Storage Technology Newsletter, the Media and Entertainment Storage Report, the Emerging Non-Volatile Memory Report and other industry reports. Tom is also a regular contributor on digital storage for Forbes.com and other blogs.
Tom is active with SMPTE, SNIA, the IEEE (he is Director for IEEE Region 6 and active in the Consumer Electronics Society) and other professional organizations. Tom is the founder and organizer of the Annual Storage Visions Conference (www.storagevisions.com), a partner to the International Consumer Electronics Show, as well as the Creative Storage Conference (www.creativestorage.org). He is the general chairman of the annual Flash Memory Summit. He is a Senior member of the IEEE, Leader in the Gerson Lehrman Group Councils of Advisors and a member of the Consultants Network of Silicon Valley (CNSV). For more information on Tom Coughlin and his publications go to www.tomcoughlin.com.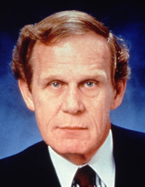 Andy Marken, Owner and President, Marken Communications Inc.
It's Only a Movie..But It's Their Movie
The M&E industry is about as broad and diverse as any you can think of. It runs from people producing 1-3 minute social media series to IMAX VR spectaculars. Whether the film's budget is no more than a new car or as luxurious as a home in Beverly Hills the filmmakers all shoot it right, fast and once; store/save every frame, every pixel; always use the best storage possible, when in doubt ask a fellow filmmaker and back-up, back-up, back-up. The 58,000+ filmmakers like Pixar, ILM, John Putch, Lewis Smithingham are the toughest, most loyal storage customers you'll ever win whether it's flash, HD, tape or cloud storage. Your success relies on empathy not sales technique.
Andy is Owner and President of Marken Communications Inc. a marketing and communications Consultant, since August 1977. He has been involved with a broad range of corporate and marketing activities and author of more than 400 articles on management, marketing, communications, industry trends. Experience includes strategic, market planning and execution in the content production/distribution field including InterVideo, Ulead, OWCDigital, Sonic, Corel, Panasonic, Pinnacle, Corel, Plasmon, Nikon, Verbatim, Newer Tech and other hardware/software organizations.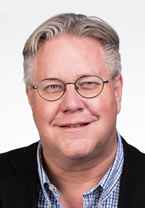 Dave Frederick, Senior Director of Media and Entertainment, Quantum
Tiered Storage Benefits
In today's demanding workflow-based storage use cases, it is extremely difficult to find storage that can satisfy performance requirements including shared user access while retaining data at the lowest possible cost. No single type of storage can effectively support the high-performance requirements of work in progress and the low-cost requirements of long-term data retention. Dave Frederick will discuss the benefits of a tiered storage environment to maximize performance, shared access, and data retention simultaneously without sacrificing data visibility or over-provisioning storage.
Dave Frederick is the Senior Director of Media and Entertainment for Quantum Corp. For the last 30 years, Dave has focused on leveraging technology to improve media production and delivery. Since joining Quantum in 2014, he has been working to bring the benefits of multi-tiered, high-performance shared storage to use cases ranging from entertainment, corporate video, imaging, video surveillance and more. Dave's approach: Infrastructure is important, but it must never come between the user and their applications.
~9 pm Meeting Ends
Questions: Contact Ron Dennison: Ron@RonDennison.com or Tom Coughlin: Tom@TomCoughlin.com
Save This Event
When & Where

Dave and Busters
940 Great Mall Drive
Milpitas, CA 95035


Thursday, November 3, 2016 from 6:00 PM to 9:00 PM (PDT)
Add to my calendar
Organizer
Entertainment Storage Alliance
As our EntertainmentStorage.org logo reveals, entertainment and consumer storage creates a unified driving force behind the creation, distribution, and reception of digital content.  To illuminate the unifying presence of digital storage in liberating humankind's overall creativity and enjoyment and enhancing social and economic development, we refer to  "The Cosmic Wheel of Storage Karma."  We hope that you will give our wheel a spin by joining our storage and entertainment community! If you are a corporation or organization that could benefit from association and exposure on our site please contact us regarding site sponsorship at info@entertainmentstorage.org
Storage Valley Supper Club XIV