Storage Valley Supper Club XIII

Thursday, August 11, 2016 from 6:00 PM to 9:00 PM (PDT)
Event Details
Thursday August 11th, 6 PM at Dave and Busters, The Great Mall, Milpitas, CA  
Charter
 Our Charter/Purpose is three-fold:
• To promote fellowship among the participants in the storage industry. 
• To provide a informal forum for and to foster the continuing development of storage technology. 
• To Eat, Drink, Be Merry, and Network!

 Because it's ALL about STORAGE!
 Who is eligible to attend participate: 
Anyone with present or past affiliations in the storage arena—including components, drives, systems and software: optical, magnetic, and solid state.
Program
6:00 pm Arrive, Register, Networking, BAR Sponsored by TBA (Call or Email Us to Put Your Company Name and Logo HERE)                                   
7:15 pm Dinner
Fire grilled salmon
Asian glazed chicken breasts
Honey glazed baby carrots
Spicy rice medley
Garlic herb roasted potatoes
Fresh baked rolls with butter
Unlimited coffee, tea and sodas

~8 pm After Dinner Program
THEME: New Advances in Solid State Storage
SPEAKERS (Please contact Tom Coughlin or Ron Dennison if you wish to join the program)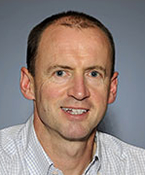 Pearse Coyle, CEO, NVMdurance
NVMdurance: the story so far
This year NVMdurance has announced it's first SSD customer and has begun a road-show with Intel demonstrating an FPGA implementation of it's unique endurance-extending technology. The road to this point has not been smooth and CEO Pearse Coyle presents a light-hearted account of this journey, focusing on the challenge of introducing a storage technology to large companies for whom it was Not Invented Here. 
Pearse Coyle joined NVMdurance as CEO in 2013. He is a serial entrepreneur who played a key role in the early commercial development of data storage and other technology companies that went on to significant exits or continue to trade successfully. These include Eurologic, Peregrine/Exceptis and Propylon. A computer science graduate of Trinity College, Dublin his focus at NVMdurance is sales, marketing and funding.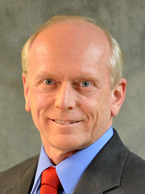 Dennis Martin, Founder and President, Demartek
NVMe over Fabrics is Headed Our Way
NVM Express (NVMe) has been gaining traction since it was introduced a few years ago. Although NVMe offers tremendous performance advantages, NVMe is limited to PCI Express bus distances. However, earlier this summer, NVMe over Fabrics was announced, solving the distance problem. Dennis Martin, Demartek President will explain NVMe over Fabrics and some of its features and benefits.
Dennis Martin is the founder and President of Demartek, an analyst firm focused on validation and performance testing of data center products. Demartek has its own fully equipped, modern test lab with the features required to emulate today's data centers. Its widely recognized reports cover products and technologies from both well-known vendors and startups. Demartek also produces popular industry references, including its "Storage Interface Comparison" covering every interface used by storage systems and its "SSD Deployment Guide" that explains everything you need to know to deploy flash-based storage systems in the datacenter. Dennis' commentary "Horses, Buggies and SSDs" is a must-read for getting the long-term view of flash and other non-volatile storage technologies. Dennis is frequently quoted in the press (in such outlets as TechTarget, Market Watch, and Street Insider) on such topics as best practices for deploying SSD technologies and analyzing performance claims for all-flash arrays. A 36-year veteran of the technology industry, Dennis was previously a Senior Analyst with Evaluator Group and a marketing and engineering executive with StorageTek. He has been a Microsoft storage MVP since 2005.
When he is not deploying, testing, or speaking about SSD technologies, Dennis enjoys playing racquetball.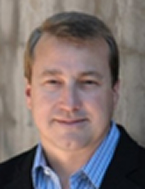 Patrick Hanlon, Director, Strategic Business Development, Western Digital/SanDisk and CFA Board Member
Introduction to "CFX": Next Generation High-Performance Media Based on PCIe and NVMe
Patrick Hanlon joined SanDisk in 2006 and acts in a strategic business development role managing the imaging/video ecosystems. Patrick also develops new markets that intersect with imaging such as security/surveillance, cable/satellite set-top-boxes, and the emerging virtual reality/augment reality markets. Patrick is a board member of the CompactFlash Association where he has driven several new high-performance memory card formats and is a member of SMPTE (Society of Motion Pictures Engineers). Prior to SanDisk, Patrick held a similar role at Brocade Communications where he helped incubate new products out of the CTO's office. Patrick was a co-founder of two storage centric startups; one focused on automated server provisioning and load balancing with optimizations for streaming media and the other focused on file routing technology. Patrick also spent close to a decade at Seagate where he designed disk drives before joining the corporate development team. Patrick holds a BSME degree from Cal Poly, San Luis Obispo and an MBA from Santa Clara University.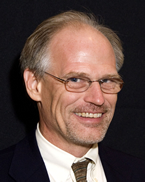 Tom Coughlin, President, Coughlin Associates
Storage in Media and Entertainment: The Flash Advantage
Many activities in the modern digital Media and Entertainment workflow mimic applications in other industries, but they also have their peculiarities. Some of these operations require high performance, high IOPS to capture, edit or deliver content. Other operations require large pools of rich media content. Flash memory is finding an increasing use for high performance media workflow operations and as the price of flash storage declines, these uses are increasing. We will look at the increasing role of solid-state storage in content creation and acquisition, post-production and content delivery as well as archiving and digital preservation. With increases in rich media resolution, higher dynamic range and faster frame rates, the performance requirements for today's media workflows provides a growth opportunity in this industry for solid state memory and storage.
Tom Coughlin, President, Coughlin Associates is a widely respected digital storage analyst as well as business and technology consultant. He has over 35 years in the data storage industry with engineering and management positions at high profile companies.
Dr. Coughlin has many publications and six patents to his credit. Tom is also the author of Digital Storage in Consumer Electronics: The Essential Guide, which was published by Newnes Press. Coughlin Associates provides market and technology analysis as well as Data Storage Technical and Business Consulting services. Tom publishes the Digital Storage Technology Newsletter, the Media and Entertainment Storage Report, the Emerging Non-Volatile Memory Report and other industry reports. Tom is also a regular contributor on digital storage for Forbes.com and other blogs.
Tom is active with SMPTE, SNIA, the IEEE (he is Director for IEEE Region 6 and active in the Consumer Electronics Society) and other professional organizations. Tom is the founder and organizer of the Annual Storage Visions Conference (www.storagevisions.com), a partner to the International Consumer Electronics Show, as well as the Creative Storage Conference (www.creativestorage.org). He is the general chairman of the annual Flash Memory Summit. He is a Senior member of the IEEE, Leader in the Gerson Lehrman Group Councils of Advisors and a member of the Consultants Network of Silicon Valley (CNSV). For more information on Tom Coughlin and his publications go to www.tomcoughlin.com.
~9 pm Meeting Ends
Questions: Contact Ron Dennison: Ron@RonDennison.com or Tom Coughlin: Tom@TomCoughlin.com
When & Where

Dave and Busters
940 Great Mall Drive
Milpitas, CA 95035


Thursday, August 11, 2016 from 6:00 PM to 9:00 PM (PDT)
Add to my calendar
Organizer
Entertainment Storage Alliance
As our EntertainmentStorage.org logo reveals, entertainment and consumer storage creates a unified driving force behind the creation, distribution, and reception of digital content.  To illuminate the unifying presence of digital storage in liberating humankind's overall creativity and enjoyment and enhancing social and economic development, we refer to  "The Cosmic Wheel of Storage Karma."  We hope that you will give our wheel a spin by joining our storage and entertainment community! If you are a corporation or organization that could benefit from association and exposure on our site please contact us regarding site sponsorship at info@entertainmentstorage.org
Storage Valley Supper Club XIII