Storage Valley Supper Club VIII

Thursday, November 13, 2014 from 6:00 PM to 9:00 PM (PST)
Event Details
 Thursday November 13th, 6 PM at Dave and Busters, The Great Mall, Milpitas, CA  
Charter
 Our Charter/Purpose is three-fold:
• To promote fellowship among the participants in the storage industry. 
• To provide a informal forum for and to foster the continuing development of storage technology. 
• To Eat, Drink, Be Merry, and Network!

 Because it's ALL about STORAGE!
 Who is eligible to attend participate: 
Anyone with present or past affiliations in the storage arena—including components, drives, systems and software: optical, magnetic, and solid state.
Program
6:00 pm Arrive, Register, Networking, BAR Sponsored by Data Confidential
7:15 pm Dinner
Fire grilled salmon served over sauteed spinach
Asian glazed chicken drums
(Vegatable Lasagna by special request)
Honey glazed baby carrots
Spicy rice medley
Garlic herb roasted potatoes
Fresh baked rolls with butter
Unlimited coffee, tea and sodas
~8 pm After Dinner Program
SPEAKERS
Steve Hetzler, Manager of Cloud Data Architecture, IBM; Thomas M. Coughlin, President, Coughlin Associates; Barry Hoberman, CEO and Chairman of the Board, Spin Transfer Technologies, Inc. and David S. H. Rosenthal, LOCKSS Program, Stanford University
Touch Rate: A metric for analyzing storage system performance for Big Data
Determining the appropriate storage performance for a workload is something of an art. To aid in this process, we have created a new scale-independent metric we call touch rate. Touch rate is the fraction of a data set (or system capacity) that can be accessed within a given time interval. It has use from large data archives to high transaction rate applications. When plotted against response time, it can visually indicate the performance regions where different storage technologies can play. 
Digital Storage for Professional Media and Entertainment
Digital storage plays a significant role in the professional media and entertainment industry. Digital storage for the M&E industry has demand characteristics often very different from typical IT storage because of the performance requirements of real-time video in capture, editing and post-production, as well as distribution. On the other hand, the ever growing archive of long-tail digital content and increasing digitized historical analog content is swelling the demand for cold as well as warm archives using tape, optical discs and hard drive arrays.
In March through May of 2014 Coughlin Associates, Inc. conducted a survey of professional media and entertainment professionals on various digital storage topics. The survey was broken down into several segments: content capture, editing and post-production, content delivery as well as archiving and digital preservation. This talk will include data from this survey as well as projections from the 2014 Digital Storage in Media and Entertainment Report covering major uses of digital storage technology in professional media
Spin Transfer MRAM Approaches Market Readiness 
Spin Transfer MRAM is finally approaching market readiness for use as both embedded and standalone memory.  It has numerous applications in storage architectures, and brings some special advantages over alternative technologies. Orthogonal Spin Transfer, a proprietary form of ST-MRAM offered by Spin Transfer Technologies, will provide a 'best in class' solution in storage.
Storage Will Be A Lot Less Free Than It Used To Be  
For nearly three decades $/GB of disk dropped 30-40%/year. In 2010,
this stopped. Disk is now about 7 times as expensive as would have been predicted in 2010. The industry projects no more than 10-20%/year in the near future. The implication is that in 2020 disk will be 100-300 times as expensive as would have been projected in 2010. Why is this happening and what are the implications?
BIOGRAPHIES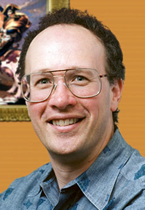 Steven R. Hetzler is an IBM Fellow at IBM's Almaden Research Center (San Jose, Calif.), where he manages the Storage Architecture Research group. He is currently focusing on new architectures for creating highly fault tolerant storage systems, iSCSI data storage systems and markets and applications for nonvolatile memories. iSCSI is a protocol for managing storage over IP networks that he initiated within IBM Research and also named. His group wrote the first draft specification, developed the first working iSCSI demonstrations, including the first direct network-attached DVD movie multiplex, and was active in helping develop iSCSI into an industry standard.
A prolific inventor, Hetzler has been issued 35 patents for inventions in a wide range of topics — including data storage systems and architecture, optics, error correction coding and power management. His most notable patents include split-data field recording (issued in 1993) and the No-ID(TM) headerless sector format (issued in 1995), which have been used by nearly all magnetic hard-disk-drive manufacturers for a number of years. He also pioneered the first adaptive power technology for disk drives, which is also widely used in disk drives for mobile computers. Hetzler has received numerous IBM awards for his work, including three Corporate Awards, and a Corporate Environmental Affairs Excellence Award. He is a member of the American Physical Society, a senior member of the Institute of Electronics and Electrical Engineers and a member of the IBM Academy of Technology.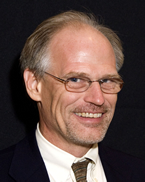 Thomas M. Coughlin, President, Coughlin Associates is a widely respected storage analyst and consultant.  He has over 30 years in the data storage industry.  Dr. Coughlin has many publications and six patents to his credit.  Tom is also the author of Digital Storage in Consumer Electronics:  The Essential Guide, published by Newnes Press.  Tom publishes the Digital Storage Technology Newsletter, the Digital Storage in Media and Entertainment Report, and other reports. Tom is active with SMPTE, SNIA, the IEEE, and other professional organizations.  He is VP of Future Directions for the IEEE Consumer Electronics Society as well as Director Elect for IEEE Region 6.  He is serving his third term as a member of the CE Society BoG and was Vice President of Operations for three years.  Tom is the founder and organizer of the Annual Storage Visions Conference, a partner to the International Consumer Electronics Show, as well as the Creative Storage Conference. He is the general chairman of the annual Flash Memory Summit. He has a PhD in EE from Shinshu University, and MSEE from the University of Minnesota as well as a BS in Physics from the same school.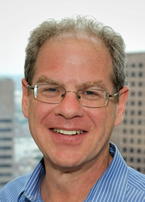 Barry Hoberman, CEO and Chairman of the Board, Spin Transfer Technologies, Inc.
Barry Hoberman has over 34 years of management and engineering expertise in the semiconductor industry. He most recently served as chief marketing officer at Crocus Technology, a semiconductor company. Prior to Crocus Technology, Hoberman was the founder and CEO of inSilicon, a leading semiconductor IP supplier, which was acquired by Synopsys in 2002. His leadership experience also includes CEO positions with Virtual Silicon and T-Zero Technologies. Earlier in his career, Hoberman held management positions at AMD and Monolithic Memories. Hoberman holds B.S. degrees in Electrical Engineering and Biology from the Massachusetts Institute of Technology, and over 20 US patents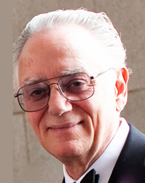 Dr. David Rosenthal started the LOCKSS Program, which is aimed at long-term preservation of web published materials (ejournals, books, blogs, websites, archival materials, etc). He built and tested the initial prototype, developed the OpenBSD-based network appliance technology that LOCKSS peers used for the first 5 years of production, and was part of the research team that developed the award-winning fault- and attack-resistant peer-to-peer network technology that underlies the LOCKSS network. He currently works on economic models for long-term storage.
David joined Sun Microsystems in 1985 from the Andrew project at Carnegie-Mellon University, where he had worked on window systems with James Gosling. He worked on window systems with James at Sun, and was part of the teams which developed both NeWS and the X Window System, now the open-source standard. He also worked on graphics hardware, the operating system kernel, and on system and network administration.
David left Sun in 1993 to be Chief Scientist and employee #4 at Nvidia, now the leading supplier of high-performance graphics chips for the PC industry, where he worked on I/O architecture. In 1996 he joined Vitria Technology, now a leading supplier of e-business infrastructure technology. There, he worked on reliable multicast protocols and on testing industrial-strength software. After starting the LOCKSS Program at Stanford with NSF funding, from 1999-2002 he worked on it at Sun Labs. From 2002 he has been working on it at Stanford Library.
David received an MA degree from Trinity College, Cambridge and a Ph.D. from Imperial College, London. He is the author of several technical publications and holds 23 patents. His interests include backpacking and the theater.
~9 pm Meeting Ends
Questions: Contact Ron Dennison: Ron@RonDennison.com or Tom Coughlin: Tom@TomCoughlin.com
When & Where

Dave and Busters
940 Great Mall Drive
Milpitas, CA 95035


Thursday, November 13, 2014 from 6:00 PM to 9:00 PM (PST)
Add to my calendar
Organizer
As our EntertainmentStorage.org logo reveals, entertainment and consumer storage creates a unified driving force behind the creation, distribution, and reception of digital content.  To illuminate the unifying presence of digital storage in liberating humankind's overall creativity and enjoyment and enhancing social and economic development, we refer to  "The Cosmic Wheel of Storage Karma."  We hope that you will give our wheel a spin by joining our storage and entertainment community! If you are a corporation or organization that could benefit from association and exposure on our site please contact us regarding site sponsorship at info@entertainmentstorage.org