Storage Valley Supper Club V

Wednesday, February 26, 2014 from 6:00 PM to 9:00 PM (PST)
Event Details
Wednesday February 26th at Dave and Busters, The Great Mall, Milpitas, CA  
We are now accepting onsite registration only!!   
Charter
 Our Charter/Purpose is three-fold:
• To promote fellowship among the participants in the storage industry. 
• To provide a informal forum for and to foster the continuing development of storage technology. 
• To Eat, Drink, Be Merry, and Network!

 Because it's ALL about STORAGE!
Who is eligible to attend participate: 
Anyone with present or past affiliations in the storage arena—including components, drives, systems and software: optical, magnetic, and solid state.
Program
6:00 pm Arrive, Register, Networking, Bar Hosted by Seagate :-)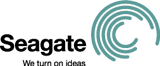 7:15 pm Dinner
Fire grilled salmon served over sauteed spinach
Asian glazed chicken drums
(Vegatable Lasagna by special request)
Honey glazed baby carrots
Spicy rice medley
Garlic herb roasted potatoes
Fresh baked rolls with butter
Unlimited coffee, tea and sodas
~8 pm After Dinner Program
Recent Advances in Enterprise Storage!
Speakers include Kurt Lender, Intel; Jim Hughes, Seagate; Brian Cox, SanDisk and Amar Kapadia, eVault with Q&A Panel at the end
Kurt Lender, Senior Blades Marketing Manager, Enterprise Segment Marketing, Intel Corporation
The expanding universe of PCI Express – including Enterprise Storage
This presentation will look at PCI Express; from a quick historical perspective, to where it is utilized today, to a look at the expanding universe of PCIe – especially its growth in Enterprise storage.
James Hughes, Principal Technologist, Seagate Technology
The Seagate Kinetic Open Storage platform
The Kinetic Open Storage platform represents an opportunity to substantially address the inefficiencies of traditional datacenters whose legacy architectures are not well-adapted to highly distributed and capacity-optimized workloads of exploding unstructured data and applications. Kinetic Open Storage platform is a new class of key/value Ethernet drives + an open API and series of libraries designed to provide the simplest semantic abstraction and enable the broadest set of applications through an easy-to-use, minimalist API that allows the application direct access to the storage. The right platform to maximize innovation and value both within and above the storage device
The new model has a number of significant implications. The superfluous layers of legacy software and hardware are bypassed. Need for the traditional storage server tier is obviated. Storage can truly be disaggregated from compute. Racks can be more dense. Fans are minimized. Data traffic leverages the existing datacenter transit fabric, Ethernet. Datacenter operational management is simplified, and both cost- and risk- reduced. Scale-out is simplified, cost-effective, and unconstrained by legacy architectures and infrastructure. Information is now just an IP address away.
Brian Cox, Senior Director, Marketing, SanDisk Corporation
Utilizing Ultra-Low Latency within Enterprise Architectures
Gathering real-time information has become more important now than ever for enterprises if they are to compete. To provide real-time data access today's applications are forced to overcome a new bottleneck – storage – leading data center managers to seek better response times and IOPS per GB. However, the question remains, how can storage be reimagined to deliver even lower latency and higher performance?
In this presentation, Brian Cox, senior director of marketing of Enterprise Storage Solutions at SanDisk, will provide insight into a new frontier of storage solutions (like ULLtraDIMM), how enterprise SSDs will impact application processing over the next few years with ultra-low latency, and the importance of flash endurance enhancement technologies as the industry moves down the latency scale. 
Amar Kapadia, Senior Director of Strategy, EVault
OpenStack 101: How You Can Take Advantage of Lost Cost, High Capacity Cloud Storage
OpenStack is one of the fastest growing open-source projects ever, that focuses on cloud software. There are two storage related projects under this umbrella called OpenStack Swift and Cinder which promise to revolutionize media & entertainment storage. This talk will introduce the two projects, explain their use-cases, and provide a high level view of implementation strategies. The intended audience is users thinking about OpenStack storage for their enterprises or storage IT administrators looking to learn about the use of cloud.
BIOGRAPHIES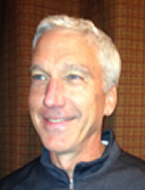 Kurt Lender, Senior Blades Marketing Manager, Enterprise Segment Marketing, Intel Corporation
Kurt Lender is a Senior Manager in the Enterprise Segment Marketing team at Intel responsible for all Blade programs, reporting directly to Jason Waxman the GM of Blades and High Density Computing.
Most recently Kurt is helping drive the Server System Infrastructure (SSI) initiative around Open Blade Specifications for the industry. Before joining the Enterprise Marketing team, Kurt was the manager of a Business Development team in Intel's Modular Communications Platform Division (MCPD), responsible for driving MCPD's Advanced Telecommunications Computing Architecture (ATCA) product line. Kurt joined Intel in 1999 and has worked entirely in developing Enterprise / Communication board & system solutions, especially around open Industry Specifications - cPCI, ATCA and most recently the SSI specifications.
Before joining Intel, Kurt held various Engineering and Marketing positions at Sequent Computer Systems and RadiSys Corporation. For the last fifteen years of his career, Kurt has lead teams in interfacing with customers around technical RFx's to develop solutions for the Enterprise, Communications and Embedded markets. In the early part of his career, Kurt worked as a systems project engineer developing test hardware and I/O solutions.
Kurt holds a BS and MS in Electrical Engineering from Cornell University and resides in Portland, Oregon with his wife and two daughters.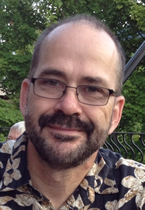 James Hughes, Principal Technologist, Seagate Technology
James Hughes is a Principal Technologist at Seagate Technology working in Seagate's Advanced Storage organization. Formerly with Huawei, and Sun Microsystems where he was a Sun Fellow, VP and the Solaris Chief Technologist. James is a recognized expert in the area of storage, networking, and information security. Before Sun, James worked at StorageTek, Network Systems, and Control Data Corp. He has over 40 years experience in OS, storage, networking, information security and cryptography and is the holder of 30 patents with many more pending.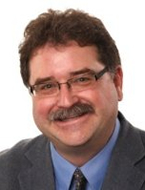 Brian Cox, Senior Director of Marketing, SanDisk Enterprise Storage Solutions
Brian has over 20 years of experience in Enterprise IT, server and storage technology, including executive positions with vendors such as EMC, NetApp and HP in Product Management and Marketing. He has also worked on the customer side at Lockheed Martin and ADP.
At SanDisk, Brian leads the outbound marketing effort for SanDisk Enterprise IT products, including cutting-edge enterprise Solid State Drives and Solid State Accelerators.
In his HP career, Brian marketed a broad spectrum of leading enterprise IT technology, including network attached storage file servers, the first blade server from a major vendor, and the industry's leading Windows, Linux and UNIX servers and systems. These products earned numerous awards from online and print publications, including InfoWorld, IT Brand Pulse, Network World, IT Week, Byte and Windows NT Magazine.
Brian holds Bachelor of Science and MBA degrees from Santa Clara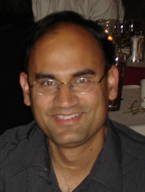 Amar Kapadia is the Senior Director of Strategy responsible for product management and marketing for EVault's Long-Term Storage Service. He has over 20 years of experience in storage, server, and I/O technologies through marketing and engineering leadership positions at Emulex, Philips, and HP.  Amar holds a master's degree in electrical engineering from the University of California, Berkeley.
~9 pm Meeting Ends
Questions: Contact Ron Dennison: Ron@RonDennison.com or Tom Coughlin: Tom@TomCoughlin.com
When & Where

Dave and Busters
940 Great Mall Drive
Milpitas, CA 95035


Wednesday, February 26, 2014 from 6:00 PM to 9:00 PM (PST)
Add to my calendar
Organizer
Entertainment Storage Alliance
As our EntertainmentStorage.org logo reveals, entertainment and consumer storage creates a unified driving force behind the creation, distribution, and reception of digital content.  To illuminate the unifying presence of digital storage in liberating humankind's overall creativity and enjoyment and enhancing social and economic development, we refer to  "The Cosmic Wheel of Storage Karma."  We hope that you will give our wheel a spin by joining our storage and entertainment community! If you are a corporation or organization that could benefit from association and exposure on our site please contact us regarding site sponsorship at info@entertainmentstorage.org
Storage Valley Supper Club V