Storage Valley Supper Club IV

Thursday, August 15, 2013 from 6:00 PM to 9:00 PM (PDT)
Event Details
Thursday August 15th at Dave and Busters, The Great Mall, Milpitas, CA  
Limited Seating so Register Early!!   
Bar Again Hosted by 
Charter
Our Charter/Purpose is three-fold:
• To promote fellowship among the participants in the storage industry. 
• To provide a informal forum for and to foster the continuing development of storage technology. 
• To Eat, Drink, Be Merry, and Network!

 Because it's ALL about STORAGE!
Who is eligible to attend participate: 
Anyone with present or past affiliations in the storage arena—including components, drives, systems and software: optical, magnetic, and solid state.
Program
6:00 pm Arrive, Register, Networking, Bar Hosted by 
7:15 pm Dinner
Fire grilled salmon served over sauteed spinach
Italian rosemary roasted chicken
(Eggplant Parmesan by special request)
Honey glazed baby carrots
House salad
Spicy rice medley
Garlic herb roasted potatoes
Fresh baked rolls with butter
Unlimited coffee, tea and sodas
~8 pm After Dinner Program
Solid State Storage!
Three Speakers will present with a Q&A Panel at the end: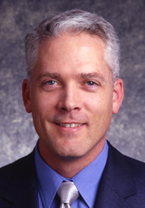 Andy Higginbotham, President, Price G2
The Transition to Tablet PCs Creates a Paradigm Shift in Storage
The PC industry has suffered its worst 5 consecutive quarters of decline in its history. This has sent the world wide HDD unit shipments down to levels 5 years ago. Simultaneously, the SSD industry has opportunities for expansion. This presentation highlights SSD new technology introductions, product features, and industry pricing.
Andy Higginbotham is President of PriceG2, a market research and consulting firm that tracks SSD, HDD, USB Flash Drives and Memory Cards. Before PriceG2, Andy excelled in high profile roles at:
· Samsung: as Director, HDD Sales and Marketing
· Western Digital: as Sr. Director, Marketing
· SONY: as General Manager of the Tape Drive Division
Andy holds a B.S. in Computer Science from U.C. Santa Barbara, and a M.B.A. from Santa Clara University.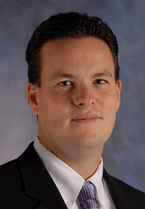 Scott Shadley, Senior Manager, Enterprise SSD Marketing, Micron Technology
Future Memory Technology
While NAND and SSDs are truly coming of age in Enterprise and Personal Systems markets, the innovation does not stop there. Between advances in DRAM technology beyond DDR4, combinations of DRAM and NAND in NV-DIMM products, and advancement in 3D NAND, PCM and other new Non Volatile memory there is still more coming on the memory front. Scott Shadley will share about current, next generation, and especially future technologies that will showcase what we can expect to see from Micron in the coming years.
Scott Shadley is currently a Senior Manager overseeing the Enterprise SSD Product Marketing Organization, focused on Product Development and Deployment for all SATA, SAS, and PCIe SSD products. Formerly Mr. Shadley was acting as a Senior Business Development Manager, focused on Micron's Data Center Efforts with Micron's NAND and SSD portfolio. Previously, Mr. Shadley worked as a Director of Enterprise SSD marketing at sTech Inc. Mr. Shadley's marketing efforts have covered over 10 years of experience with NAND, DRAM, Nor, MCP, and SSD products.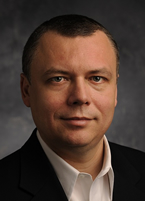 Radoslav Danilak, CEO, Skyera
Next-Generation Flash is a Sea Change for Enterprise Storage
To cope with ever-increasing demands on data centers, we must keep building robust storage systems around the latest NAND flash. New generations of chips will become available with higher densities but lower endurance. Using them to build leading-edge solid state storage systems will require deep technical knowledge of and unique customizations to the flash itself.
Rado Danilak is CEO at Skyera, where he is creating new all solid-state-storage systems with price/performance and power/performance ratios far below anything currently available. He has over 20 years of experience and has filed more than 80 patents while architecting and designing state-of-the-art processing engines. He was previously founder and CTO of SandForce (acquired by LSI), a leading producer of flash controllers. Danilak also has prior engineering experience at NVIDIA, Nishan Systems, and Toshiba. He earned his Ph.D in Computer Science and his MS in Electrical Engineering and Computer Science from the Technical University of Kosice, Slovak Republic.
~9 pm Meeting Ends
Questions: Contact Ron Dennison: Ron@RonDennison.com or Tom Coughlin: Tom@TomCoughlin.com
When & Where

Dave and Busters
940 Great Mall Drive
Milpitas, CA 95035


Thursday, August 15, 2013 from 6:00 PM to 9:00 PM (PDT)
Add to my calendar
Organizer
Entertainment Storage Alliance
As our EntertainmentStorage.org logo reveals, entertainment and consumer storage creates a unified driving force behind the creation, distribution, and reception of digital content.  To illuminate the unifying presence of digital storage in liberating humankind's overall creativity and enjoyment and enhancing social and economic development, we refer to  "The Cosmic Wheel of Storage Karma."  We hope that you will give our wheel a spin by joining our storage and entertainment community! If you are a corporation or organization that could benefit from association and exposure on our site please contact us regarding site sponsorship at info@entertainmentstorage.org
Storage Valley Supper Club IV