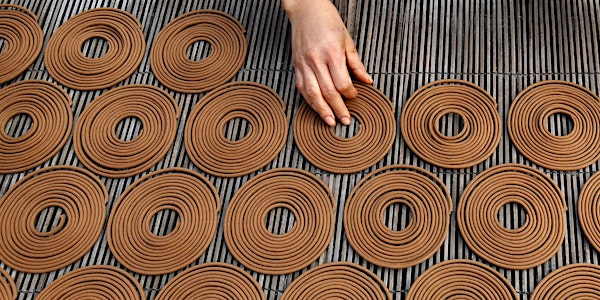 #StopAsianHate: The Role of Media in the Rise in Anti-Asian Violence
Join the Thomson Reuters Asian Affinity Network (AAN) hosted panel in honor of Asian American and Pacific Islander Heritage Month (AAPIHM)
About this event
In honor of Asian American and Pacific Islander Heritage Month (AAPIHM), the Thomson Reuters Asian Affinity Network (AAN) is hosting a panel discussion on the role of the media in shaping the public perception and narrative of Asian Americans, including the need for greater representation and inclusion of Asian Americans in the entertainment and media space, and how media organizations can help combat the rise in anti-Asian hate.
OPENING REMARKS:
Cristina Juvier, Head of Diversity & Inclusion, Thomson Reuters and Head of HR, Reuters. Cristina Juvier is a passionate champion of Diversity & Inclusion. She is a highly experienced HR leader and lawyer, having worked across a variety of industry sectors and geographies before joining Thomson Reuters in 2019. She held a variety of legal positions in the energy sector in Houston and Spain, and then at AIG/Chartis, where she served as Regional Counsel for Latin America and the Caribbean; European General Counsel based in France; SVP, HR and Legal Counsel for Emerging Markets based in Spain; and Head of HR for Latin America and the Caribbean. Cristina then moved to the role of SVP, Learning & Organizational Effectiveness at Cablevision and served later as SVP of the HR Business Partners Function at the Federal Reserve Bank of New York. Cristina is bilingual, speaking Spanish and English. She also speaks French.
MODERATOR:
Thomas Kim, Chief Legal Officer & Company Secretary, Thomson Reuters. Thomas Kim joined Thomson Reuters in 1999 as compliance and legal counsel. Since then, he has held a number of legal executive roles including as chief counsel for Reuters News, a business unit general counsel and as the company's Chief Compliance Officer. Prior to assuming his current role, Thomas led the overall separation of the $8 billion financial and risk data business (now known as Refinitiv) from Thomson Reuters. Prior to that, he was the Managing Director of Thomson Reuters businesses in China with P&L responsibility for a circa $130 million business. Throughout his career, Thomas has led diversity initiatives, having helped launch a reverse mentoring program and a global diversity advisory council at Thomson Reuters and the ASCEND Executive Network in New York to aid Asian Pacific Americans rise to the C-suite. He sits on the advisory council of the Law Firm Antiracism Alliance and the board of the National GC Network: BIPOC Lawyers Leading the Way. Previously, Thomas was named one of the "Best Lawyers under 40" by the National Asian Pacific American Bar Association. Thomas obtained undergraduate and law degrees from Stanford University. As a leader, Thomas believes that purpose drives people and people drive profit.
PANELISTS:
Helen Zia, Writer, Activist, Fulbright Scholar. Helen Zia is a writer, activist and Fulbright Scholar. She is the author of Asian American Dreams: The Emergence of an American People, about the contemporary civil rights struggles of Asian Americans; her latest book, Last Boat out of Shanghai: The Epic Story of the Chinese who Fled Mao's Revolution, was an NPR best book of 2019 and shortlisted for a 2020 national PEN AMERICA award. An award-winning magazine journalist, she was the Executive Editor of Ms. Magazine, where her reporting on neo-Nazi and white supremacist organizations sparked new thinking on the relationship between race and gender in hate violence. The daughter of Chinese immigrants, Helen has been outspoken on issues ranging from human rights to countering hate violence and homophobia. Her leadership in the landmark civil rights case of anti-Asian violence in the 1982 hate killing of Vincent Chin in Detroit has been documented in the Oscar-nominated film, "Who Killed Vincent Chin?" Helen has honorary doctorates from the University of San Francisco and the City University of New York Law School. She attended Princeton University on a full scholarship and was a member of its first graduating class of women. Helen quit medical school to work as a construction laborer, an autoworker, and a community organizer, until she discovered her life's work as a journalist and writer.
Daniel Mayeda, Associate Director, Documentary Film Legal Clinic, UCLA School of Law. Daniel Mayeda is an entertainment/media industry litigator at the national law firm of Ballard Spahr. He is also Associate Director of the Documentary Film Legal Clinic at the UCLA School of Law. Dan has been a longtime advocate for accurate and sensitive depictions of Asian Americans in the media. Since 2000, Dan has helped lead a national multi-ethnic coalition of civil rights and media activism groups to persuade the four major television networks to increase diversity on screen and behind the scenes. He was the most recent Chair of the Asian Pacific American Media Coalition, and has served on the national Diversity Advisory Council for Comcast Corporation. Dan has served for 27 years as a Board Member of East West Players, the nation's longest running theatre of color and the largest producer of Asian American artistic works. Dan has written and spoken extensively on media, intellectual property and Asian American community issues. He has been an Adjunct Professor at USC's Annenberg School of Communication and Journalism, and has taught media courses at California State University, Los Angeles and California State University, Northridge. Early in his career, Dan worked in Washington, D.C. on the staff of the House Subcommittee on Telecommunications, Consumer Protection and Finance. He has been named numerous times in Los Angeles magazine as a "Southern California Super Lawyer."
Krystal Hu, Reporter, Reuters. Krystal Hu is a reporter at Thomson Reuters and she currently covers tech mergers and acquisitions. Born and raised in Wuhan, China, she moved to the U.S. to pursue higher education and a career in business journalism. Having covered Asia as well as the U.S., she aims to tell stories with a global perspective and highlight underrepresented minority groups in tech and finance in her reporting. She is a member of Asian American Journalists Association.
AGENDA: All times are Eastern Time
12:00pm – 12:02pm – Welcome from Thomson Reuters AAN Chair
12:02pm – 12:05pm – Opening Remarks by Cristina Juvier, Head of Diversity & Inclusion, Thomson Reuters and Head of HR, Reuters
12:05pm – 12:50pm – Panel discussion "#StopAsianHate: The Role of Media in the Rise in Anti-Asian Violence"
12:50pm – 12:58pm – Audience Q&A
12:58pm – 1:00pm – Closing Remarks
Please register as this event is limited to 350 guests
Photo: REUTERS/Kham. This site includes material which is copyright [2021] Reuters. All rights reserved.