Calling all Men and community! Gather on international Friendship Day to Rally and raise visibility of Violence towards Women and Fems!
About this event
Gather to hear stories, build relationships and continue a commitment to ending violence towards all Women and Fems in this life time!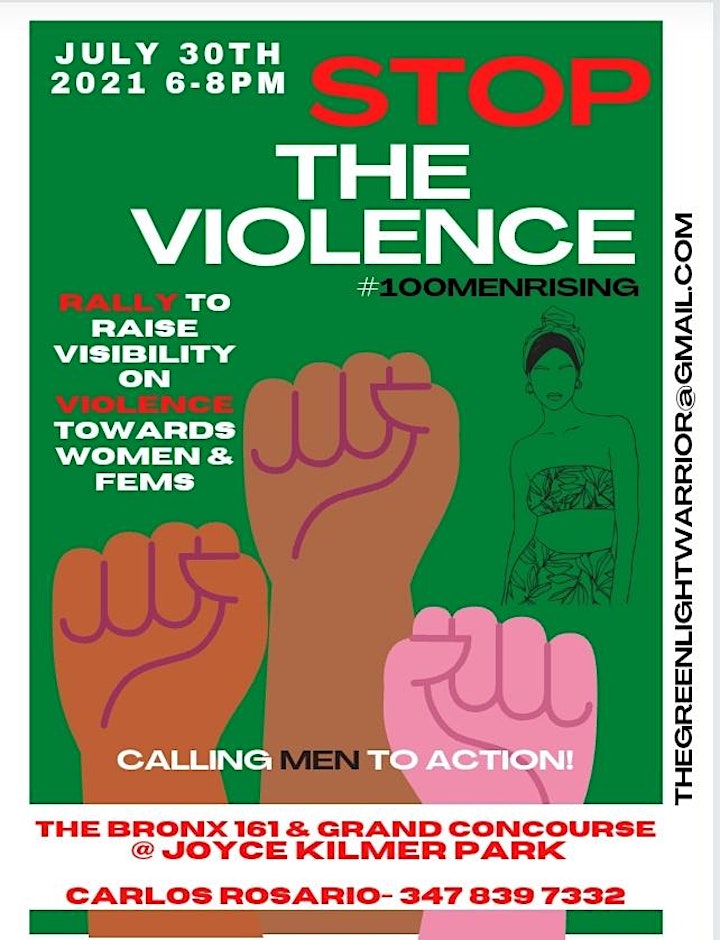 Organizer of Stop the Violence! Rally to raise visibility on Violence towards Women
Carlos G. Rosario, The Green Light Warrior is a Bronx local Multidimensional Healer who is dedicated to raising the power of self-healing through events, innovative techniques & Education For Liberation Workshops.
We are called to end violence in the world by remembering our power to heal ourselves of the Racist, Capitalist, Patriarchal systems that perpetuate oppression in the world.