Stop, Starting It! Changing Your Approach to Dementia Care: Wausau, WI

Thursday, January 25, 2018 from 9:00 AM to 4:00 PM (CST)
Event Details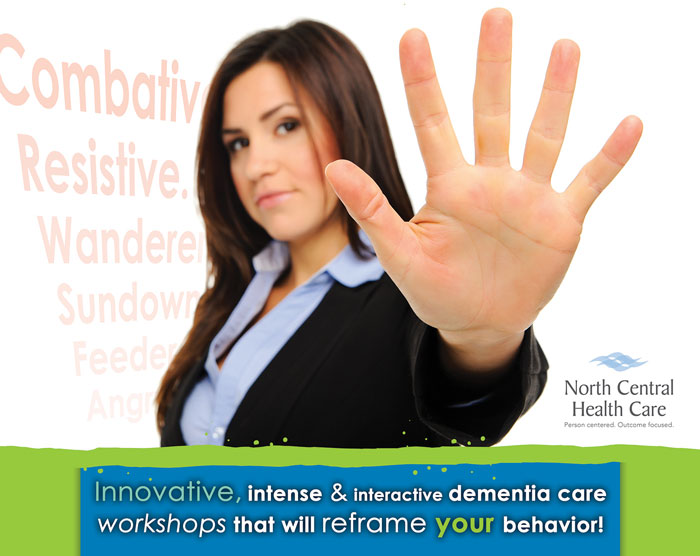 Combative. Resistive. Wanderer. Sundowner. Feeder. Angry.
These are the words people use to describe people living with dementia. Your words, language and attitude shape perceptions. What is your approach? How does this affect others? What is your reaction? How much do you know about yourself, your team and your impact? 
This full-day, innovative dementia care workshop is designed for nursing home professionals.
CNA's to Administrators will experience a one-of-a-kind, intense and interactive training that will reframe your behavior instead of "managing" that of the person with dementia.
Things you will NOT learn at this event: 
Kinds of Dementia

Facts on Dementia

Textbook materials
What you WILL Learn at this event:

Self-improvement!

Affecting and influencing culture!

Seeing a different way to think about dementia!
Upon completion of the workshop, professional caregivers will be able to:
Identify situations where their own behavior could be a factor

Take common symptoms associated with dementia and phrase them into positive statements

Promote an overall envirnoment of positive language and behaviors when working with people with dementia
This full day of innovative, intense and interactive dementia care workshop will reframe YOUR behavior. Each session is limited to the first 40 participants to keep learning focused, personal, interactive and fun.
About the Presentors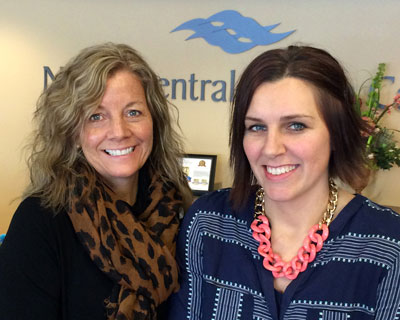 Merry Wimmer and Cagney Martin have spoken at local, statewide, (Alzheimer's Association, Adult Protective Services, FOCUS, and others) and national conferences (Pioneer Network) regarding the beneficial aspects of Stop, Starting It! training. While working together at North Central Health Care's nationally recognized nursing home, Mount View Care Center, the team has studied, evaluated and spoken extensively on psychotropic medications, language, resident centered care and other topics related to the care care of elderly and those living with dementia. In November of 2015, the WI State Assembly Speaker's Task Force on Alzheimer's and Dementia visited North Central Health Care in Wausau, WI to research techniques and practices while gathering feedback from leaders. The Task Force used this information to create initiatives and trianing to be communicated across the state of Wisconsin, as well as guide legislation on dementia care in Wisconsin.
Stop Starting It! training has existed at North Central Health Care for about eight years. During that time the workshop has been delivered to a variety of consumers including Wausau EMS, Wausau Downtown Memory Café. staff, family, volunteers of NCHC and many community members.
Stop, Starting It! was made possible by a grant from the State of Wisconsin - Department of Health Services Civil Money Penalty Funds Grant.
Registration is $25 per participant and lunch is included with your registration. 
ATTENDEE REQUIREMENT: Attendees are required to be employed by a licensed Nursing Home within the State of Wisconsin. Funding for this training is provided by the State of WI Department of Health Services Civil Money Penalties Funds and can only be used for nursing home employees. If you work for hospice, assisted living, etc additional trainings may be available in the future or upon request for large groups. Please email cmartin@norcen.org.
When & Where

Northcentral Technical College (E101 & E102)
1000 West Campus Drive
Wausau, WI 54401


Thursday, January 25, 2018 from 9:00 AM to 4:00 PM (CST)
Add to my calendar