"Stop Serving Someone Else's Agenda, Procrastination & Judgement In Your Business"

Saturday, May 4, 2013 from 11:00 AM to 11:00 AM (EDT)
Who's Going

Loading your connections...
3 of your friends are going.
Share it to get more people on board!
Share

Sara Haughty
San Francisco, California

Luke Picard
London, United Kingdom

Rick Vespucio
Florence, Italy
Event Details

"Stop Serving Someone Else's Agenda, 
Procrastination & Judgement 
Weekends in April & May
GREAT NEWS!!! This conference is very affordable.   
$127.00  
($227 after April 7th) 
We will cover
April 14th 
(Sunday) at 1:00pm- Launches
Topics: Boundaries & Power
April 20th
 (Saturday) at 1100am
Topic: Conquer Your Fear
April 27th 
(Saturday) at 1100am
Topic: Unveil Your Purpose
May 4th 
(Saturday) at 1100am Concludes
Topic: Procrastination & Judgement

This tele-seminar is for you
*If you have launched or are thinking about launching your own business.
*If you need help narrowing down your niche.
* Need assistance building your empire.
* Want to make more money doing what comes natural to you.
*Are tired of the same old things and need to be re-booted!
* Are willing to invest a few dollars in yourself to discover how things work. 
*Are in a place where you feel a little annoyed by working for others.

Philosophy behind the conference: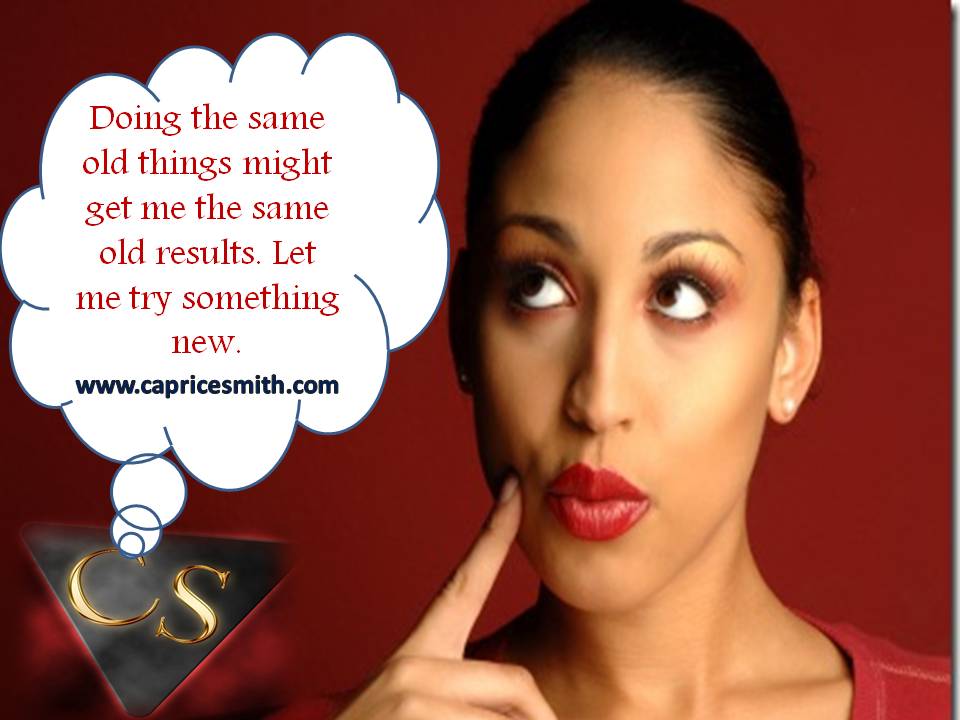 Tickets for this empowerment session can be also purchased at www.capricesmith.com. 

Thank you for visiting this page, get FREEBIES and updates at capricesmith.com. I look forward to connecting with you and know that this tele-conference will be just the start of something huge within you.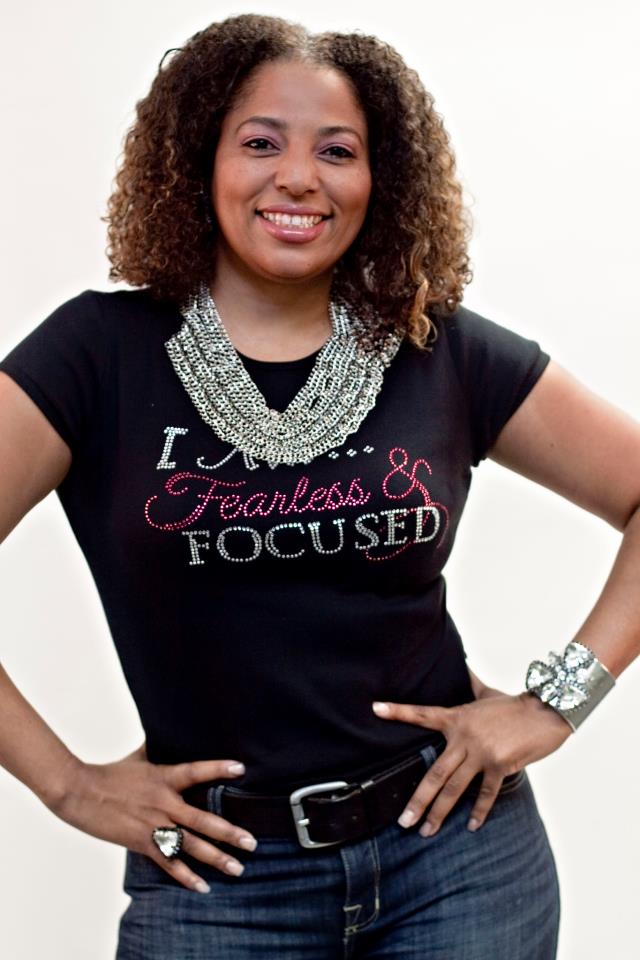 Women love to connect with Empowered Business Coach Caprice

Are you a woman between the ages of 25 and 55 years of age who:

*Has made accomplishments, but still feel like you were called to do more?
                     
   *Find yourself overwhelmed while managing family, friends and work?

*Feel exhausted by helping others?

*Wished you knew a quick way to  turn your lifes experience into your clear message to the world?

*Has felt confused about how to honor you uniqueness?


I know how disappointing it feels when you arrive at a place that others crave, but remain confused about your actual lifes purpose. The quiet times can be overwhelming lonely, if you struggle to identify the missing pieces. I also know how exasperating it is to have parts of your life out of sync with others. These feelings are not uncommon and they need to be addressed. The time is right now to confront that fiery energy in the pit of your soul that is calling you to  truly express your greatness. Stop pretending to have it all together and really have it all.

My life has been filled with many chaotic moments and I did not always have support necessary to foster self appreciation. There were times when I have stood in a room filled with people, but still felt very isolated and misunderstood. I have spent a lot of years overcoming challenges by mastering techniques to be happy, live positively and embrace myself. Fortunately, there has been a paradigm shift and people are starting to realize that there is a need to bond on a deep interpersonal level. The rhythm of life is now a pulse of peacefulness and excitement for all the wonderful things that shapes us. Are you ready to gain a truth that will forever change your life? It is time to be REAL and honest with yourself. You have to indentify whats been holding you back. You can live a fresh new all encircling life at this moment in time, you do not have to hesitate any longer. Some people believe that you have to sacrifice something in order to have a balanced life, but I will show you how to have it all and be balanced by honoring every unique thing that makes you remarkable!

Like me, you no longer have to feel stuck, because I have created an extremely effortless, step-by-step formula to tap into your experiences and talents so that you can marry who you are, with the person that you were called to be. I will detect the missing pieces and show you how to embrace yourself. Today, you can honor your uniqueness, and live an empowered balanced life. The world is evolving; there has been a shift in things. You do not have to be excluded. Unfortunately, every day that you fail to nurture your gifts, they become tarnished and eventually diminish away. Make a decision TODAY to cultivate your talents; it is your moral responsibility to be the best you can possible be. Imagine waking up every morning rejuvenated, highly spirited and energized about whats next in your life! Now, imagine helping others achieve the same feeling. Think about ways to turn your talents into a overflowing stream of abundant life and income.
                                                  
Caprice Smith
M.Ed., B.S.
Empowered Business Coach™
Can't wait until the tele-conference, Claim Your FREE Report Today!
www.capricesmith.com

Organizer
Uncuffed Living Expert~ Caprice Smith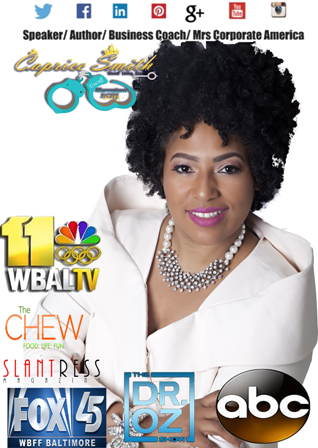 www.capricesmith.com
If you are not living uncuffed, you are just not living and your clients will know.
Caprice Smith, The Uncuffed Living Expert, who while serving as a Special Investigations Police Detective in Baltimore City for twenty years, earned her Master Degree in Education and launched a 501 C3 to combat Domestic Violence. After retiring she passionately developed her coaching business and has been awarded Top 100 Minority Business In The Mid-Atlantic Region, Baltimore's Best and Baltimore Time's Indie Entrepreneur Of The Week, A Black Wall Street Award Recipient, Mrs, Corporate America 2014/ Ambassador 2015, Internationally Syndicated Columnist with Women's Voice Magazine and a host of other accolades. She has made multiple appearances on Dr. Oz, Fox 45, ABC, The Chew and has won over $15,000.00 while living uncuffed. She is the producer and host of Women Uncuffed TV on Women's Broadcast Television Network, which is seen on Roku, HULU, You Tube and thousands of other media outlets. She doesn't allow anything to stop her and flew an airplane to overcome her fear of heights.

As a mentor, she has helped many women in their lives and businesses. As the Uncuffed Living Expert, she continues to be recognized for her system of uncuffing. Her mantra is "If you are not living uncuffed,you are just not living and your clients will know."
The Uncuffed Living Expert
Mrs. Corporate America 2014|
Ambassador 2015

Check out my new TV Show of ROKU, WBTVN & You Tube
As Seen on
Awards & Features
*Producer & Host Women Uncuffed TV on Women's Broadcast 

Television

Network, 2017
*

Founder of the Uncuffed Women's Colloquium, 2017

*
Prestige Pageants National Pageant Finalist, 2016
*Featured on Biz Catalyst: Best Books 360, 2016

*Internationally Syndicated Columnist, 2016
*Literary Trailblazer of the Year Finalist by IALA, 2016

*Indie Author Legacy Awards, 2016 
*National Keynote Speaker| Media Personality, 2016

*Business Coach for Women
*Retired Baltimore City Special Investigation Detective
*Adjunct Professor Stevenson University
*MBA Phenomenal Woman Award 2016

*Mrs. Corporate America Ambassador 2015
*Mrs. Corporate America 2014
*Top 100 Minority Business In The Mid Atlantic Region
*Women's Voices Magazine Internationally Syndicated Columnist 
*Baltimore Best, 2014

*Baltimore Times Indie Entrepreneur Of The Week, 2014

*Black Wall Street Honoree, 2014

*American Business Woman Professional Speaker
*Executive Leadership Trainer/Corporate Trainer
*Radio Host~Uncuffed Radio
*Curator of Uncuffed~A National Anthology

*Author of Keys To Living Uncuffed~Women In Business
*Author of 5 star Novel Uncuffed Behind My Smile
*Author of 24 Day Challenge To Living Uncuffed
*Author of The Art Of Listening
*International Contributing Author of Authentic Business Revolution
*Baltimore City Police Domestic Violence Advocate, 2015

*Founder of SharperMinds 501C3 since 2008

*Founder of Annual Symposium on Dating & Domestic Violence and Inter-Personal Relationships since 2008