Sales Have Ended
Ticket sales have ended
Thank you for choosing to attend the symposium and we look forward to seeing you Febuary 6, 2021 at 10am.
Sales Have Ended
Ticket sales have ended
Thank you for choosing to attend the symposium and we look forward to seeing you Febuary 6, 2021 at 10am.
Stop Mowing, Start Growing: Native Plants for Beginners! Let us help you to stop mowing and get going on building your dream landscape!
About this Event
Whether you are new native plants and what they can do for your property or looking for alternative landscaping ideas this event is for you! Native plants can:
Create a beautiful yard
Save time so you can enjoy other activities
Create habitat for birds & pollinators
Save money on fertilizer & pesticides
Improve Water Quality
Curb Erosion
Keynote Presentation: 9am - 10am
Natures Puzzle: The Interconnectedness of Nature
Nature is intricately interconnected, and while we certainly don't know how all the pieces fit, we can have some informative fun trying to put them together. Join us for an interesting look at how pieces of the nature puzzle fit together. Get a peek at just how interdependent our plants, fungi, insects, other wildlife, and even humans can be and try to piece together some parts of our local nature puzzle.
Alonso Abugattas Jr., Natural Resources Manager, Arlington County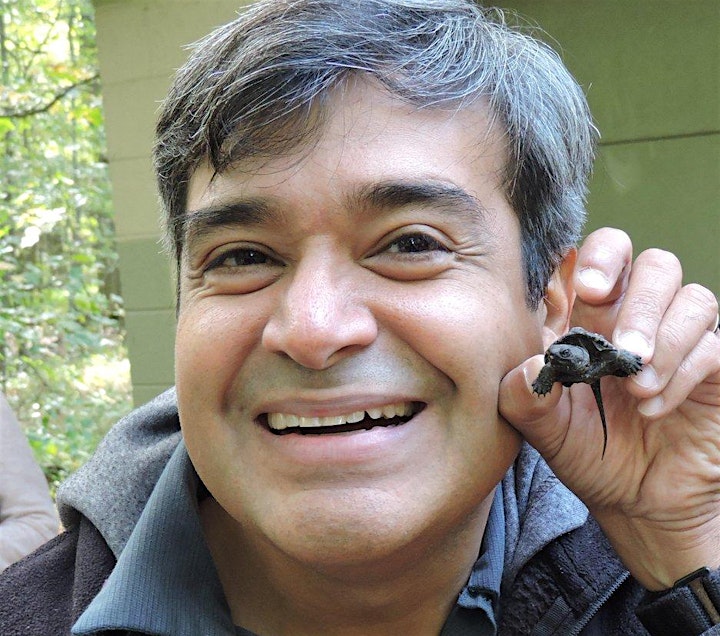 2 Breakout Sessions: 10am -11am & 11am - 12pm
1) Establishing and Maintaining Meadows – Be inspired to create your own meadow while gaining practical insights into meadow plant selection, site prep, establishment and maintenance.

Nancy Berlin, Natural Resource Specialist, VA Cooperative Extension- Prince William

2) Natives for the Suburban Yard – Learn how to find the right plant for the right place as you convert your yard into a native landscape.

Laura Beaty, Horticulture Chair, Virginia Native Plant Society

3) Trees: Reestablishing the Cornerstone of Our Ecosystem – Learn more about the why, where and how of planting trees (our largest and most beneficial natives) and restoring a forest environment on your property.

Julie Flanagan, Arborist, PWC Watershed Management Branch

4) Waterfront Properties and Native Plants - Learn about using native plants to protect and improve local water quality while preventing erosion on you streamside property.

Clay Morris, Natural Resources Section Chief, PWC Watershed Management Branch

5) Natives for Small Properties – Growing native plants in small spaces will introduce you to easy to grow beautiful native plants that offer 3 to 4 seasons of interest in the landscape and provide much needed ecological benefits for our native pollinators

Janene Cullen, PhD, Virginia Cooperative Extension Prince William Master Gardener, Audubon Ambassador & Jannell Bryant, Virginia Cooperative Extension Prince William Master Gardener

6) Introduction to Soils – Understanding the composition of healthy soils, how they are often altered by construction of homes, etc. and how you can improve soil health is key to a vibrant landscape.

Dan Schwartz, Soils Scientist, Fairfax County

7) Site Assessment and Design – Planning for success in your garden begins with a good site assessment followed by an understanding of basic design concepts and principles. **This is a 2 part breakout session**

Elisa Meara & Alex Thompson, Native Plant Landscape Design Corp., Falls Church
Before the attending the symposium we are asking all attendees to view one or the other of the following videos about native plants.
Event Sponsors
Northern Virginia Community College
Prince William Soil & Water Conservation District
Prince William Conservation Alliance
PWC Watershed Management Branch
Plant NOVA Natives
VA Cooperative Extension
Virginia Native Plant Society
Date and Time
Location
Refund Policy