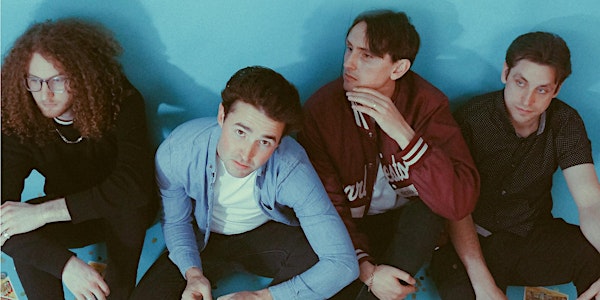 Stop Light Observations
ALL AGES
Presented by The Grey Eagle and Worthwhile Sounds
Stop Light Observations return to The Grey Eagle in Asheville with special guest Little Bird on Saturday November 19 at 8pm. ALL AGES show!
When and where
Location
The Grey Eagle 185 Clingman Ave Asheville, NC 28801
Performers
Headliners
More Performers
About this event
- 7PM DOORS / 8PM SHOW
- ALL AGES
- STANDING ROOM ONLY
SLO is a 4-piece anti-pop/not rock (but also isn't not rock) band born and raised in Charleston, SC.
Little Bird, is composed of musicians Jay Hurtt (vocals), Noah Jones (piano), Oleg Terentiev (drums), Ben Mossman (bass), and Jim Rubush (guitar). Their musical endeavors as this incarnation of the group commenced in 2017, laying the groundwork for their genre-bending, signature sound with the 2018 record, Familiar, produced by Shane Woods and Jeff Lucci of Mo Lowda. In 2021 Little Bird released their first full-length album. Inspired by their favorite modern and vintage artists, Hiatus Kaiyote, Nick Hakim, D'Angelo and Stevie Wonder, the 23-track odyssey is entitled, 'PROXIMA' (latin for 'nearest' or 'next') and is currently being released in 3 separate EPs; Alpha, Beta, and Gamma. Proxima:
"It's extremely likely you'll fall headfirst for Little Bird, mere moments after hearing the band's 2018 release Familiar. The heady mix of ambient soul, R&B, and trippy jazz puts them in the kindred spirit category to everyone from D'Angelo and Erykah Badu to Australian jam band Hiatus Kaiyote. And their unique sound is showcased by musicianship of the highest order."
.::Randy Shulman.::.Metro Weekly Magazine