STOP IT! (Identity Theft) Symposium

Saturday, June 21, 2014 from 8:00 AM to 1:30 PM (PDT)
Event Details
 STOP IT! (Identity Theft) Symposium 
An exciting new symposium that addresses both prevention and recovery of identity theft - one of the fastest growing crimes in the United States!
Your identity is your most valuable asset. Are you doing all that you can to protect it?
Join the San Jose Police Department, Southern Division along with
Councilmembers Kalra, Rocha, & Khamis
at the
STOP IT! Symposium
on June 21, 2014 at Branham High School.  
EMPOWER yourself with education, information, and resources.
This event is a FREE event but is LIMITED TO 300 ATTENDEES.
*Please resigster as soon as possible to secure your ticket.
*Please bring your printed ticket with you or place have a photo ID available for reference. 
---
Agenda
---
 8:00am - 8:30am               Check-in Registration at "The Rock" (see map below)
8:30am - 9:00am                Coffee, Pastries, & Networking 
9:00am - 10:00am              Welcome, Introduction, & Keynote
10:00am - 10:15am            Break 
10:15am - 11:00am            Presentation Session 1 (Register for 1 out of 6)
11:00am - 11:15am            Break 
11:15am - 12:00pm            Presentation Session 2 (Register for 1 out 6)
12:00pm - 1:30pm              Resource Fair 
 Important Note!!! 
As you can see from the agenda above, there are two Presentation Sessions. During each session, each registrant is to pick one presentation out of the six offered in which they would like to participate. The same six presentations will be offered in Session 1 and Session 2.
Please read the information below for more details about the presentations, organizations, and speakers. Don't forget to keep two in mind that you would like to register for during the registration process. 
---
Keynote Speaker
---
Vishal Bathija
Deputy District Attorney at the Santa Clara County District Attorney's Office
Are you a lover of true crime stories? Have you always wanted to be an investigator or have the power to stop crime? SCCDDA Vishal Bathija and his panel of experts are just a few of the quiet heros who work to protect you and your families every day from Identity Theft. They will share their experience and knowledge, giving you the opportunity to see the ugly world of Identity Theft and how much power you have to help STOP IT!  
About the Presenter
Vishal Bathija is a Deputy District Attorney at the Santa Clara County District Attorney's Office.  Vishal has been a prosecutor for 12 years and has tried thirty-nine cases in front of a jury.  He is currently assigned to the Major Fraud division of the office prosecuting securities fraud violations, embezzlement, and complex identity theft rings.  
Vishal joined the office in 2006 after working as a prosecutor in the Monterey County District Attorney's office and as an Attorney Advisor for the United States Department of Justice. Vishal has prosecuted a range of cases from misdemeanor DUI's, to attempted murders, to child sexual assaults.  Since his assignment to the Major Fraud division he has been passionate about identity theft and has successfully prosecuted one of the largest identity theft rings investigated by the San Jose Police Department.
He has lectured numerous times at the Monterey Peninsula College Police Academy.  He has also lectured on the topic of identity theft before the California District Attorney's Association Digital Evidence seminar, and the Santa Clara County Fraud Symposium.
Vishal is a 2000 Graduate of the Santa Clara University School of Law and in 2006 received his Module II Post Certification from the Monterey Peninsula College Police Academy.
---
---
Safe at home:  empowering confident Internet use.
Intel Security
Join Peter Andrada of Intel Security to pick up immediate tools to help secure both your mobile app and home Internet use.  Learn how to protect yourself and your family with sensible, easy steps.  You will leave Peter's session with measures to reduce your risk of being hacked and having your identity stolen through technology gateways.
About the Presenter
Peter Andrada is Senior Engineer at Intel Security, formerly known as McAfee. In this role, he is responsible for executive support, special projects, technology evangelism, and teaching Online Safety to kids, seniors, parents, and teachers.  He has spoken to over 17,000 students and parents in the past three years.  A 14-year veteran, Andrada joined in 2000 as desktop support Engineer for McAfee, where he helped lead the development of improved internal customer support, such as hosting "Innovation Hour" events and driving new technology projects. Most recently, he served as Senior Engineer in worldwide IT.  Andrada lives in Almaden with his wife and two children. He enjoys playing guitar, combative sports, GORUCK team endurance events, running, and his family.
---
Delivering Trust, Delivering Justice: It Comes With a Stamp
The United States Postal Service
For over 200 years, the US Postal Service has been protecting you and your mail from smart criminals who are constantly changing their methods and motivation. Is your mailbox secure? Did you know that a stolen package from your doorstep may mean you've lost some of your personal information? Learn how to protect your identity, your family, and your mail in this exciting presentation by Postal Inspector Darin Oda.
About the Presenter
Darin Oda has been a Postal Inspector in San Jose Domicile for the past two years.  Before becoming a Postal Inspector, he served as a Deputy Attorney General and Deputy Prosecutor in the State of Hawaii.  He is currently assigned to the City of San Jose where he works with the San Jose Police Department and Santa Clara County Sherriff's Office.  He also works with other police agencies and financial investigators across the nation on cases, including mail theft, child pornography, and drugs.  His main focus involves crimes against the Post Office such as burglaries, assaults, robberies, and threats, as well as mail theft and the related fraud. 
---
What Goes Bump on the Net – Fighting Identity Theft with a Little Tech Savvy
The Identity Theft Council
While identity theft can happen anywhere – from a major data breach to your own neighborhood and even your own home – one of the favorite tools for identity thieves is technology. Whether you're surfing, shopping, banking online, emailing or texting, using Facebook or Twitter, a Smartphone or tablet, threats are everywhere.
Top cyber security and identity theft expert Neal O'Farrell will explain to you what these threats are and how to keep them away from your identity. You'll learn about phishing and spear phishing, banking Trojans and keyloggers, watering holes and drive-by downloads – some of the most popular tools that hackers and cyber crooks are using today to break into your computers, steal your personal information, access your bank accounts, and clone your identity.
You'll learn how to create rings of defense against these threats, all the free security tools that are available to protect your family and business, and the steps you'll need to take if any of these threats make it past your defenses.
About the Presenter
 Neal O'Farrell is considered one of the world's most experienced personal security experts, and has been fighting cybercrime and identity theft around the world for more than 30 years. He is currently Executive Director of the Identity Theft Council, an award-winning non-profit based in the bay area. The Council has helped thousands of victims of identity theft and trained numerous police and sheriff's departments. The Council has also participated in a number of national task forces focused on protecting businesses and consumers from the dual epidemics of cybercrime and identity theft. Neal is also the producer of In The Company of Thieves, an upcoming documentary that looks inside the world of identity thieves so that we can better understand how and why they commit the crime.
---
Burglary: Are you gambling on the security of your most valuable
possession? Learn to play for keeps!
The San Jose Police Department
Your most valuable possessions aren't your jewelry and tech devices anymore, because savvy crooks know that your personal information is worth much more. Is your home sending an open invitation for a burglary to happen?  In this 45 minute presentation, learn a few simple things you can do immediately to help keep your identity safe.  Many identity thefts can be prevented with one simple step: NOT GETTING BURGLARIZED!
About the Presenter
Detective Ade Hassan has been employed in Law Enforcement for seven years. He is currently assigned to the San Jose Police Departments Financial Crimes Unit, Burglary Detail.  In his time he has handled over 500 burglary cases and has facilitated arrests on some of San Jose's most assiduous burglars. Detective Hassan holds a Bachelor of Arts degree in Psychology and Organizational Communications.
---
Scams, Schemes, and Internet Thieves
Wells Fargo Bank
Wells Fargo Bank investigators will describe current trends, schemes, and scams that are being used by today's sophisticated crooks. This class will include discussions on "Man-in-the-Middle" scams, romance scams, lottery sweepstakes schemes, ATM skimming operations, elder financial abuse, internet Rental Property scams, and other common methods today's fraudsters are employing to steal your money.
About the Presenter
Adam Carpenter retired from a Bay Area police department after 25 years of service. He currently works as a financial crimes investigator with Wells Fargo Bank. During his law enforcement career, Adam was assigned as a financial crimes investigator with his agency and served an additional assignment as an investigator with a Bay Area high-tech identity theft task force. During his time as a law enforcement financial crimes investigator, Adam investigated several organized identity theft crime rings, organized ATM skimming rings, and organized check fraud crime rings. These crime rings operated out of the Bay Area, but extended throughout the Pacific Northwest to Las Vegas and out to Colorado. Adam's  currently investigates financial crimes committed against Wells Fargo Bank and its customers.
---
ID Theft: Know Yourself, Know your Enemy, and Know Your Defenses
San Jose Police Department
Identity theft is a crime that thrives on the daily activities and habits of its victims.  Bolster your immunity to identity theft by learning new habits. Do you know what your resources are? Want to learn terms and definitions that describe identity theft activities and how these crimes are accomplished?  In this presentation you will hear some true crime stories that will inspire you to take action! Detective Jose Martinez will share with you the best strategies for defending and recovering your information through conscious and consistent effort, and effective utilization of resources. 
About the Presenter
Jose Martinez has been a San Jose Police Officer for 17 years.  Prior to being a police officer he worked 4 years as a Correctional Officer.  As a police officer he has spent approximately 9 years as a Detective in  Financial Crimes, Office of the Chief of Police, and Assaults  He has worked closely with the FBI, Secret Service, Attorney General, Immigration & Customs Enforcement, Homeland Security, U.S. Postal Inspector, and District Attorneys in multiple counties.   He received a Bachelor of Science degree in Criminal Justice & Administration from Cal State University of Hayward.  He has also been a victim of identity theft.   
---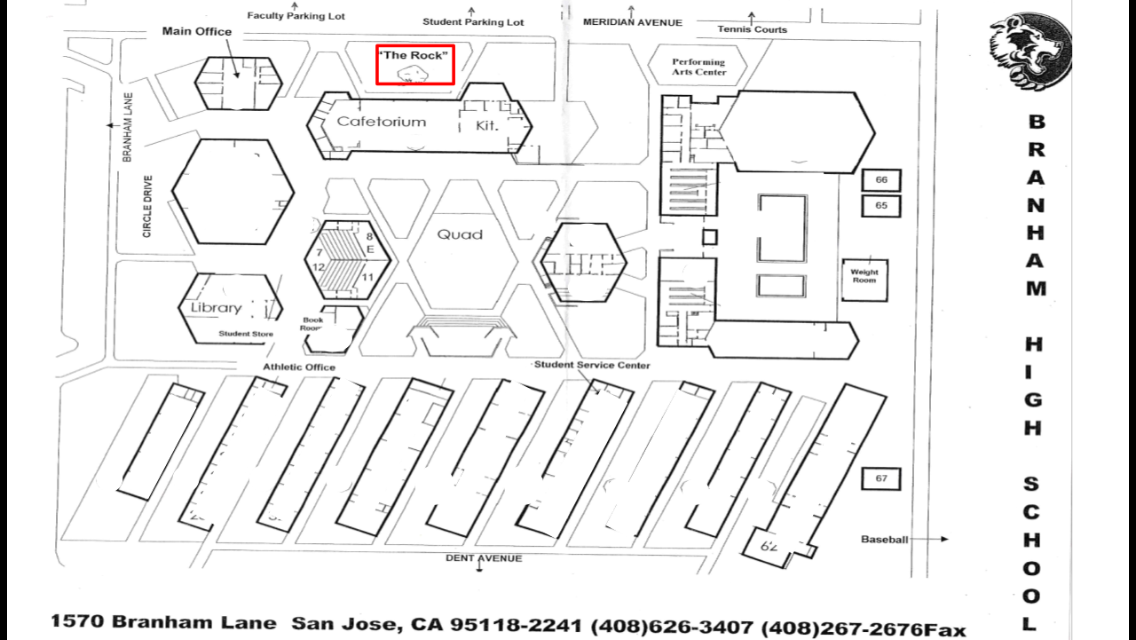 A Huge Thank you to
Branham High School for allowing us to host this event on their campus
Grand Sponsor

Sponsor
---
When & Where

Branham High School
1570 Branham Ln
San Jose, CA 95118


Saturday, June 21, 2014 from 8:00 AM to 1:30 PM (PDT)
Add to my calendar
Organizer
The event is being hosted by:
City of San Jose
San Jose Police Department-Southern Division
Councilmember Ash Kalra (District 2)
Councilmember Donald Rocha (District 9)
Councilmember Johnny Khamis (District 10)