About this Event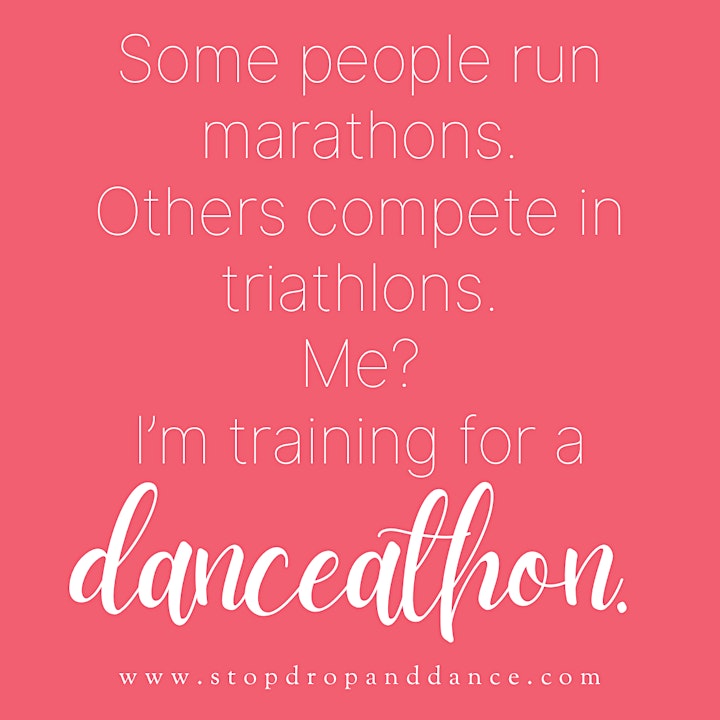 Last year for Grace's 40th birthday, she threw her dream party... a danceathon. Over 175 people got together in San Francisco and danced non-stop for 40 songs, which took just under 3 hours. Yes, a little crazy, but good crazy =)
Our 2nd annual danceathon was scheduled for March 28th, but it got abruptly cancelled at the start of Covid-19. We tentatively moved the date to October 24th, but didn't make plans as we accepted that it probably wouldn't happen.
BUT.
Marin has moved to Tier 2 status: schools are reopening, indoor gyms are operating at 10%, health and spa services are back indoors... and outdoor recreation is allowed as long as everyone is at least 6 feet apart.
A super random facebook post by Anna Barker, followed by a text by Danusia Heilemann, and in 24 hours, Stop Drop And Dance-A-Thon 2020 has been REBORN!!!
The Magnolia Terrace at the Elks Lodge in San Rafael is over 10,000 sq ft, and they are allowed to operate at 25% capacity, which means, we are only allowed to sell 75 spots. But as a result, each person will have more than enough space to dance socially distanced from one another. Read below for more details and safety precautions.
Here's a glimpse at last year's Danceathon...
SCHEDULE
2:00pm Backup Dancers Call Time (Sorry, deadline to sign up is over.)
2:30pm Doors Open to Everyone
3:00-6:00pm 3-Hour Dance-a-Thon Class Taught By Grace (Top 41 Songs)
6:00-7:00pm DJ Trust, Individually-Packaged Salads from Urban Remedy, and Socially Distanced Hangout Time
WHAT TO BRING / WEAR
Comfortable Sneakers (NO Yoga Mats)
Workout Clothes (Order your 2020 Stop Drop And Dance apparel!)
Sweaters and Layers Depending on Weather (and afterwards)
Several Water Bottles + Electrolytes (Make sure to hydrate the day before)
Masks required to enter
DETAILS
Allow extra time for parking (70 spots available inside Elks Lodge, otherwise you can find parking in downtown San Rafael and walk in), checking in, signing waivers, etc.
Alcohol or smoking is not allowed at the venue.
Ticket purchases are non-refundable (unless we go back to Tier 1 and have to cancel).
SAFETY
Upon check-in, everyone will need to take their temperature and fill out health assessment forms. If you know you have been exposed to anyone or are feeling unwell in any way, please respect others' safety and stay home.
Everyone is required to wear a mask anytime you are not dancing or eating/drinking (while dancing, it is optional to wear a mask)
While dancing, keep at least 6 feet of social distance with people all around you.
Salads and utensils from Urban Remedy will be individually packaged.
Hand sanitizer will be available, as well as two bathrooms for hand washing.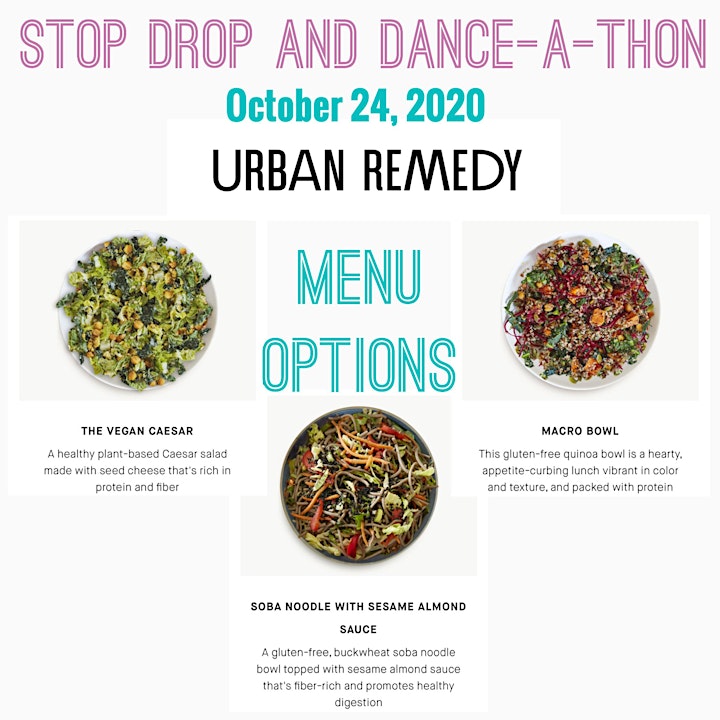 PRICING (limited to 75 tickets max)
Before October 5, 2020
Early Bird Tickets: $65 (SAVE $20)
October 6-18, 2020
General Admission: $75 (SAVE $10)
October 19-24, 2020
Last Chance & At The Door: $85
Your salad request cannot be guaranteed and may be substituted depending on availability
Youth under 21 years old are welcome to buy a ticket as long as they plan on dancing most of the time and are accompanied by an adult over 21 who also has a ticket. Sorry, there is no special youth price because of our 75 maximum limit.
Ticket purchases are non-refundable unless we are sold out and you can find someone to replace your ticket, or if Marin goes back to Tier 1 and the event is cancelled.
Email info@thepowerwithgrace.com with any questions.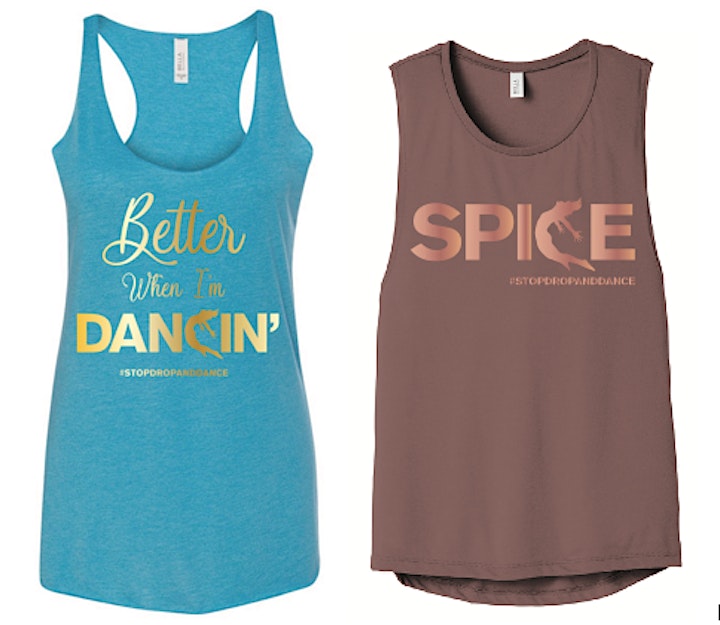 2020 #StopDropAndDance Apparel
* Price Includes Sales Taxes and Fees
* If you want to pick up your tank at the Danceathon and skip the shipping fee, email info@thepowerwithgrace.com to reserve your size!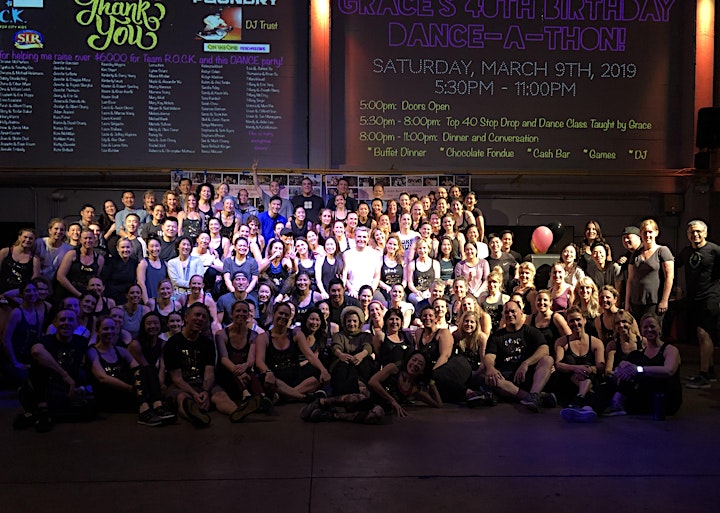 LEARN DANCES ON YOUTUBE
New full dance and tutorial posted each week, like the one below: "Faith" by Stevie Wonder and Ariana Grande
We can't wait to STOP DROP AND DANCE with you on October 24th!