S.T.O.P. before 2013

Monday, December 31, 2012 from 12:00 PM to 1:00 PM (PST)
Event Details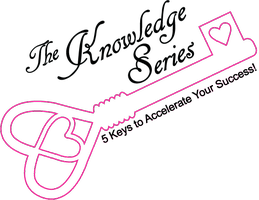 This is not really an event, just something to do in your journal as the year ends and the new year begins.
S.T.O.P.
Before the end of the year be sure to S.T.O.P.
Take out your journal and write:-
Successes – Make a list of all your successes and achievements this year.  From major accomplishments to small silly things.  Celebrate everything you've done that you are proud of.  If it makes it easier, imagine you are your best friend and he or she is reminding you of what an amazing year you've had.  What have you learned this year?  How have you impacted others?
Thanks – What are you thankful for today?  Expressing gratitude for the blessings you received this year.  This is something that you can write every day.  Even keep a separate journal for your blessings or gratitudes. 
Opportunities – What are the opportunities you can imagine ahead of you next year and beyond?  What are your dreams?  What will you keep doing?  What do you need to do differently?  Create the vision in your future.  Write down all the things you would like to do – skydiving, singing lessons; places you would like to visit; and people you would like to meet.
Plan – Now that you have your vision - How will you begin to achieve your goals next year and beyond?  Start now to plan your year ahead.  You don't have to know all the details.  Start at the end and work backwards.  Or at least begin with one small step in the direction of your dreams.
May 2013 bring you all the joy, prosperity and wishes you dream of.
If you are ready to get even more clarity and create your vision for 2013 and beyond, join us for Magnify Your Vision on December 27th & 28th 2012.
For more information go to
http://theknowledgeseries.com/events/magnify-your-vision
Use Coupon Code - VISION - and attend for just $197.
 This year end exercise is brought to you by a dynamic and playful presenter, Judy Peebles, International Speaker and Business Strategist and Creator of The Journaling Jenius™, Journaling Jems™ and The Knowledge Series.
She teaches tools & techniques that empower you to get what you want, no limits and have fun along the way.
Judy Peebles is an NLP Master Results Coach and Performance Consultant.  After a very successful corporate career, she started her own business in 2007 and has been helping women in business to achieve their goals.
She is also an accomplished Toastmaster and has competed in both the International Speech and Speech Evaluation Contests at the District level.
Judy takes a comprehensive approach and consciously considers the impact of the business on the individual and vice versa.  She works with driven, tenacious individuals, committed to their own success who just need that extra edge and guidance to assist them to reach the next level.  And who want to have fun along the way!