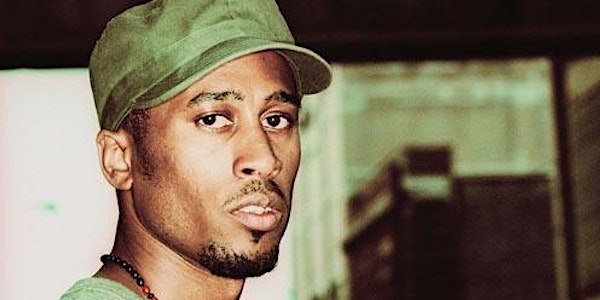 STONES THROW 20th ANNIVERSARY TOUR at 1015 FOLSOM
When and where
Location
1015 Folsom St San Francisco, CA 94103
Description
HUSHconcerts & 1015 Folsom present the 15th annual SF Funk Fest House Party
STONES THROW 20th ANNIVERSARY TOUR

with special guest
ALI SHAHEED MUHAMMAD
of A Tribe Called Quest

PEANUT BUTTER WOLF
HOMEBOY SANDMAN (Live)
MNDSGN (Live Band) • SUDAN ARCHIVES
ALL GOOD FUNK ALLIANCE
DJ ZEPH • DJ PLATURN • MARKY
MOTION POTION • GORDO CABEZA
DJ MANCUB Tribe Tribute Set
REN THE VINYL ARCHAEOLOGIST
Hosted by FRAN BOOGIE

Friday November 18th / 10pm - 2am / 21+
---
ALI SHAHEED MUHAMMAD
DJ/Producer Ali Shaheed Muhammad is known around the world as one-third of the legendary hip hop group A Tribe Called Quest, but he began his musical career in his hometown of Brooklyn, New York. It was there that his uncle, Michael Jones, a bass player and DJ himself, pulled aside 8-year-old Ali and began teaching him music. Ali then spent years DJ-ing parties in his Bedford-Stuyvesant neighborhood and recorded a slew of demos before co-founding Tribe in 1985 with Q-Tip, Phife Dawg, and Jarobi. He was just 19 when the group released its first album, People's Instinctive Travels and the Paths of Rhythm, in 1990, and four more followed: The Low End Theory (released in 1991); Midnight Marauders (1993); Beats, Rhymes and Life (1996); and The Love Movement (1998). All went either gold or platinum, with The Low End Theory and Midnight Marauders both widely considered hip-hop classics. The group's socially conscious lyrics – coupled with their unique production: heavy on jazz, funk and '70s rock samples – helped push it to the forefront of rap, and scores of current artists/producers, including Kanye West, Pharrell Williams and Will. I. Am, cite Tribe as an influence.

Though Tribe disbanded in 1998, the group's place in hip hop's pantheon has long been secured. It is unclear if the group will record another album, but Tribe remains relevant, recently eclipsing their contemporaries as co-headliners on the Rock the Bells 2010 Tour and starring in the 2010 documentary, Beats, Rhymes, & Life: The Travels of A Tribe Called Quest.

Tribe, however, is just one representation of Ali's talent. He formed the production company The Ummah in the '90s with Jay Dee and Q-Tip, and he's worked with a wide range of artists, including Faith Evans, Mos Def, and D'Angelo, the last of whom he collaborated on the Grammy-nominated single, Brown Sugar, in 1995. That song led the way for the "neo-soul" movement, making possible the rise of such performers as Erykah Badu, Musiq Soulchild and Jill Scott. Ali has also remixed songs for Janet Jackson Maxwell, Maroon 5and KRS-One. In all, he has credits as writer, producer or co-producer on 23 albums, most recently with the Irish band The Kanyu Tree. The group's lively, fresh sound convinced Ali to work in a new genre – alternative music – and the debut album is due out summer 2011.

Ali also has a sharp eye for talent. Seeking to gain insider's perspective on the record industry, he took a job in 1996 as an A&R for Quincy Jones' Qwest Records. While there, he scouted and tried to sign Corey Glover, Common, The Black Eyed Peas and The Neptunes. Qwest passed on all. Feeling that he was unable to satisfy the needs of Qwest, Ali parted ways with the label. Separately, he was introduced by his friend, producer Dahoud Darien, to Bilal, and Ali tried to get him signed, as well, but Ali could not convince his contacts to make the deal. Though he soon returned to his own artistic ambitions, it is worth noting that Ali's instincts were correct: those artists have gone on to sell millions of records.

In 1999 he co-founded the star trio Lucy Pearl, aligning with Dawn Robinson, formerly of En Vogue, and Raphael Saadiq, of Tony! Toni! Toné! Lucy Pearl fused funk, rock, R&B and hip-hop to create an organic, sexy sound that was unprecedented at the time and still unmatched today. The group's self-titled debut album produced the hits Don't Mess With My Man, and Dance Tonight, the latter nominated for a Grammy in the best vocal performance by a duo or group category.

Ali has also built up a solo career, beginning with his 2004 debut LP Shaheedulah and Stereotypes, featuring the dance song All Night. Beyond engineering a unique sound for his first LP, Ali also performed songs on it, and he has two more albums scheduled for release in summer 2011. The first is pure hip hop and boasts collaborations with Phife Dawg, De La Soul and Raphael Saadiq; the second is a dance album, continuing the vibe he started with All Night.

While the music world awaits those two albums, Ali keeps busy by performing as a DJ around the globe, reaching music fans of all types, each gig adding to the journey he started as an 8-year-old in Brooklyn.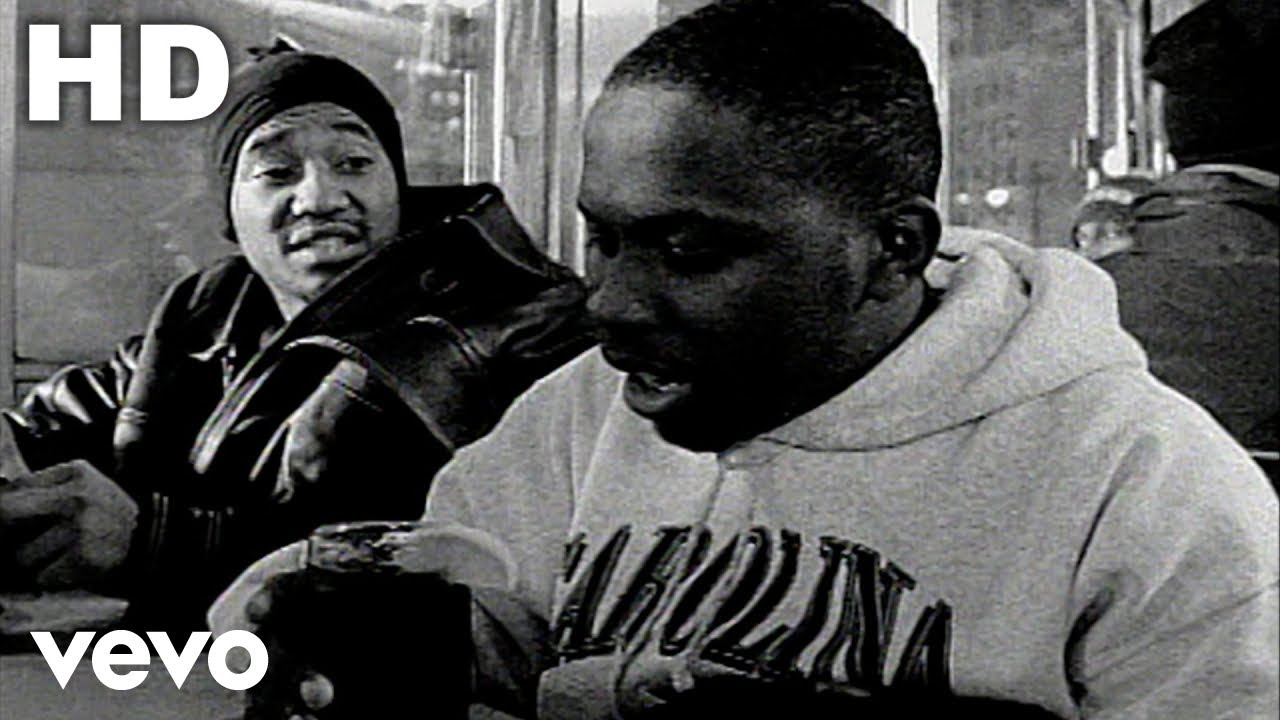 A Tribe Called Quest - Electric Relaxation
Plays: 8,088,653
---

Tickets: After purchasing a ticket through Eventbrite, you will receive an email with your tickets attached as a PDF. Please PRINT out your tickets and bring them with you on the night of the event. By purchasing a ticket you agree to receive periodic email communication from 1015 Folsom. Presale tickets must be redeemed by 1:30am.

All events are 21+ | Please bring valid identification | NO REFUNDS