Description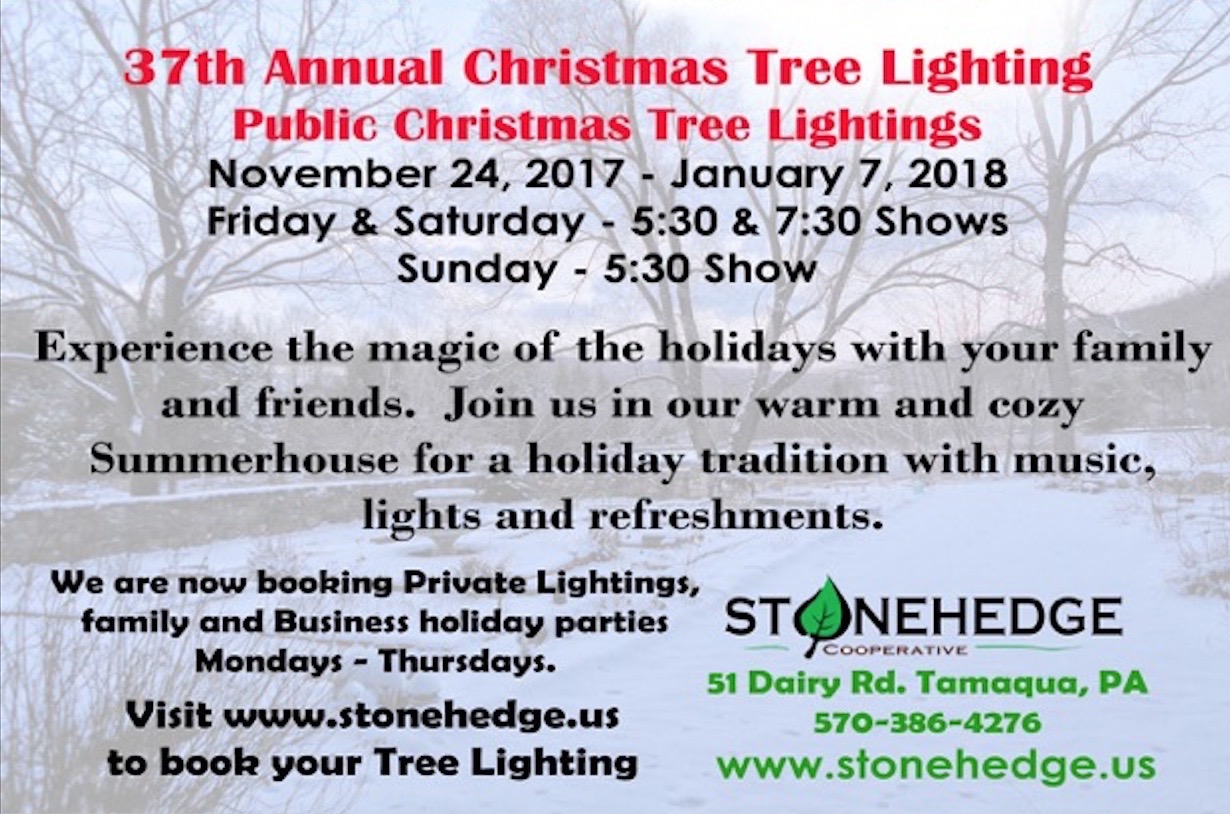 If you are not able to buy your tickets online please call to make special arrangements. Due to popular demand and limited seating we cannot guarantee any reservations unless pre sale tickets online are purchased. Thank you and happy Holidays..
We are pleased to announce the details of the 37th Annual Christmas Tree Lighting at Stonehedge. The Tree Lighting ceremony will be open to the public Friday to Sunday throughout the holiday season starting the weekend after Thanksgiving.

Private Lighting Ceremonies and Holiday parties can be booked on other days of the week.​

For those of you who have never experienced a Stonehedge Christmas Tree Lighting Ceremony, here are some additional details behind the making of this special holiday event:

For 37 years Russell Keich and the folks at Stonehedge have labored to share the warmth and beauty of the annual Tree Lighting, truly a festival of lights. It is a massive project that takes hundreds of hours of preparation. The tree preparation starts the
day after Halloween and is completed and ready for the first showing the day after Thanksgiving.

In the past, over 14,000 lights of various hues controlled by 25 separate dimmers were choreographed to an amazing 25-minute
program of beautiful classical holiday music, creating an atmosphere of ethereal warmth.

The performance is followed by refreshments of holiday punch, coffee and cookies and an opportunity to share the magic with others.
We thank you for your support of our Christmas Lighting event. It is one of our main fundraising efforts for Stonehedge that will help us improve and grow with the community that supports it! We Thank you and wish you the best this holiday season