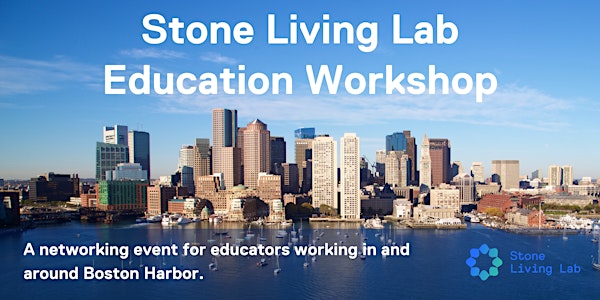 Stone Living Lab Education Workshop
Join us for a one-day education workshop, including virtual lighting talks and afternoon collaboration sessions.
When and where
Location
Boston Winery 26 Ericsson Street Boston, MA 02122
About this event
Are you an educator working in and around Boston Harbor? Join the Stone Living Lab for our first workshop for educators on February 22, 2023! This all-day workshop will include a morning of virtual lightning talks and discussion, and an in-person collaboration and networking session. See below for an outline of the day's events:
9AM - 12PM: Virtual Lightning Talks
Hear from fellow educators about their programs, lessons learned, and opportunities for collaboration. Each session will have 20 minutes of presentations followed by 35 minutes of breakout sessions where you can interact with the presenter(s) of your choice in small groups.
Submit a three-minute lightning talk proposal by February 10.
12PM-2PM: Lunch and travel time to Boston Winery
2-5PM: Community Gathering
Gather in-person for three collaborative sessions. Learn about and discuss the Stone Living Lab's "Principles of Coastal Resilience" for guiding future learning and education programming about Boston Harbor and our coast.
Then participate in two open-space forums: first to identify and discuss topics most important to you and your programs (e.g. improving diversity, equity, and inclusion; incorporating citizen/community science; etc.), and second to identify and develop collaboration opportunities with other educators and programs you've discovered throughout the day.
5-6PM: Wine Tour and Tasting
End the day and unwind with a tasting tour of Boston Winery (pay at venue)