Event Information
Location
The Camel
1621 W. Broad Street
Richmond, VA 23220
About this Event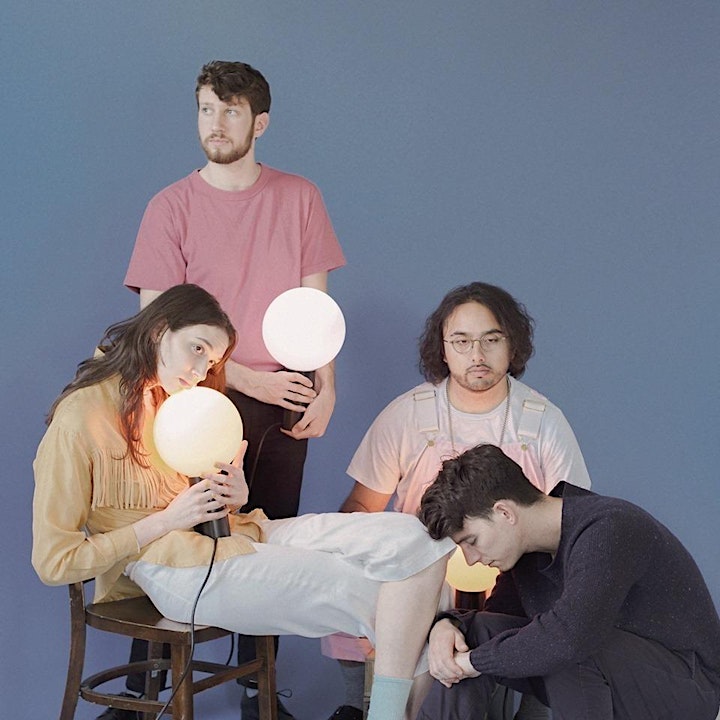 STOLEN JARS
Each track on glint, Stolen Jars' visual EP, starts with an impossibly small sound – a keyboard briefly glimmering in warm light, a finger sliding down the neck of a guitar, a chord strummed with just enough space in between the strings that each note sounds alone.
These are the small spaces from which Cody Fitzgerald starts. Fitzgerald, the group's songwriter and center of gravity, started writing as Stolen Jars in 2011, and in its evolution his small and intricate introductions have grown into full and powerful statements. glint finds beauty in brief moments of reflection, elongating them with deft chamber orchestration, sorrowfully penned lyrics, and vocal performances from Fitzgerald and collaborator Molly Grund that guide each track from tension to reconciliation and back again.
Following the success of 2015's sophomore LP Kept – NPR's Bob Boilen named Stolen Jars as one of his top ten bands to watch at CMJ, the Deli Magazine featured the band on the cover of its CMJ issue, Stereogum and Consequence of Sound premiered the album's singles, and the Village Voice ran a feature on the the band's songwriting practice – Fitzgerald sees glint as a lens for his collaborative process. A constellation of musicians orbits the band – vocalists Molly Grund and Sarah Coffey, drummer Matt Marsico, guitarists Connor McGuigan and Peter Enriquez, and keyboard players Grant Meyer and Max Finkelstein make contributions to Stolen Jars and push the band's energy to its outer edges during live shows.
glint, thematically unified along lines of loss, reflection, and renewal, breaks apart into different visual interpretations. Each track on the EP plays alongside a composition from different video artists, animators, choreographers, and directors – Evelyn Ross for "Eliot," Jenelle Pearring and Nora Alami for "Gold Age," Abie Sidell and Felix Handte for "Long New York," Marissa Goldman and Blaine Dunkley for "Gone Away," and Henry Chaisson for "Afterlight."
Alongside his work with Stolen Jars, Fitzgerald has a publishing deal with SONGS Music Publishing and a burgeoning film scoring career, including credits on feature films The Rewrite and Hard Sell, and Open 24 Hours, a short film that premiered at Cannes in 2015. Music from Stolen Jars has also appeared in film (How To Be Single) and TV spots (Apple's "Do It All" iPad commercial).
As Stolen Jars moves forward, it becomes both more frenetic and more precise. Small sounds become larger, Fitzgerald's compositions grow ever-more intricate, and different collaborators bend the project in new directions. glint may hone in on little moments, but Stolen Jars' future is very big.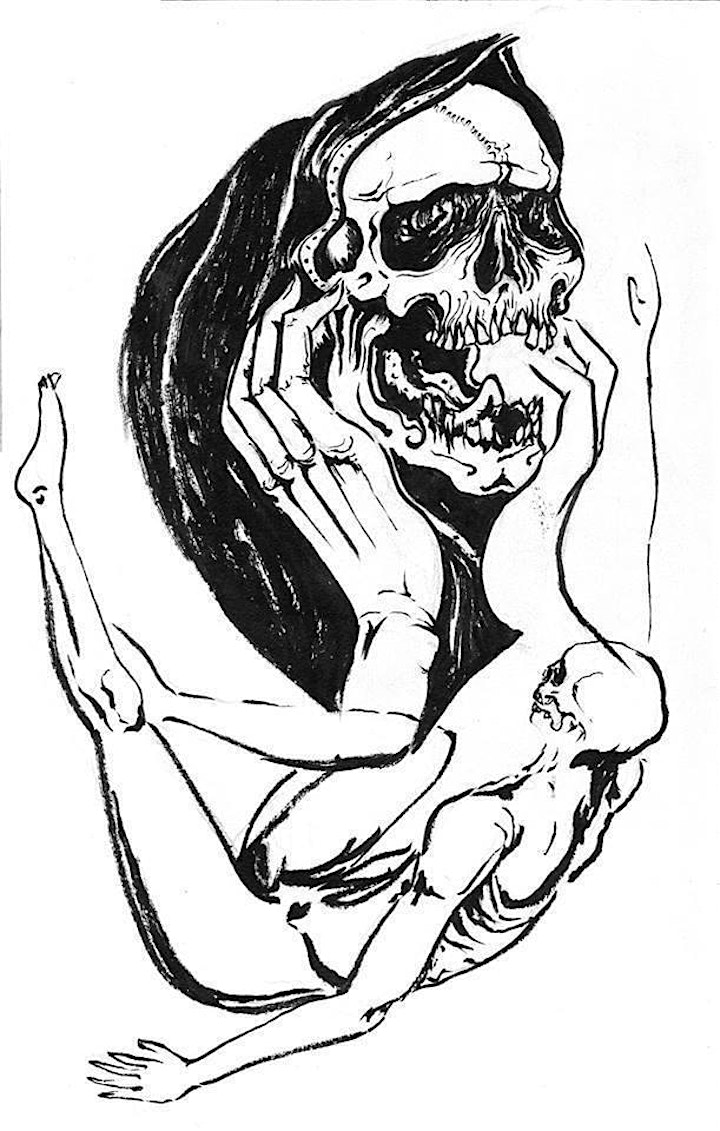 SPOOKY COOL
Spooky Cool is a band from Richmond, VA.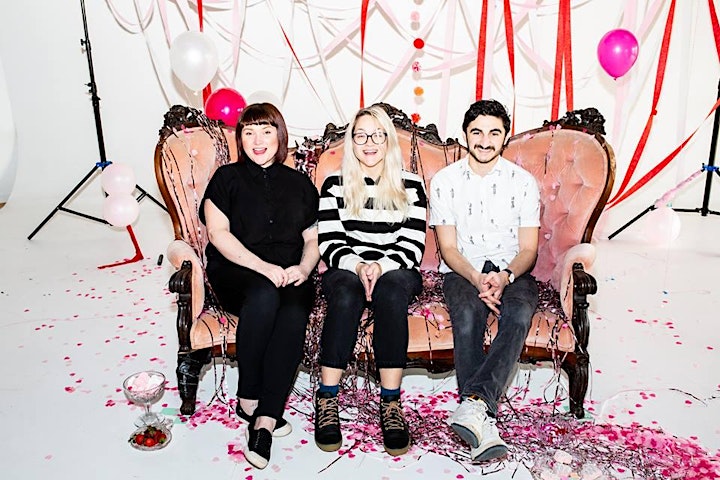 WELL WISHER
From the opening notes of Well Wisher's debut full length, This is Fine, it's clear the band are not afraid to brandish mighty guitar riffage front and center. In fact, they tiptoe perfectly between sounds that, on hasty assessment, could be classified singularly as punk, alternative, or even pop rock; yet, they seem to draw only the best elements of each, avoiding the less desirable pitfalls associated with these genres. The resulting sound is ambitious and raw, dynamic and powerful.
Some of that power is owed to the deep current of lyrical content flowing just below the surface of seemingly happy, hook-laden tunes. Singer/guitarist Natalie Newbold mined her own past in a tumultuous, long-term relationship for the bulk of the inspiration throughout This is Fine, resulting in a level of candor and self-reflection not often embedded in such catchy rock songs. This potent recipe has earned Well Wisher a reputation as one of the most-promising new bands to arise from the New Jersey DIY scene.
Originally started as a solo project for Newbold, Well Wisher has taken shape as a full band, touring frequently despite their relative newness. They have already shared the stage with Manchester Orchestra, The Front Bottoms, New Found Glory, The Movielife, Remo Drive, Thin Lips, Kississippi, and many more, and plan to continue touring extensively throughout the remainder of 2019.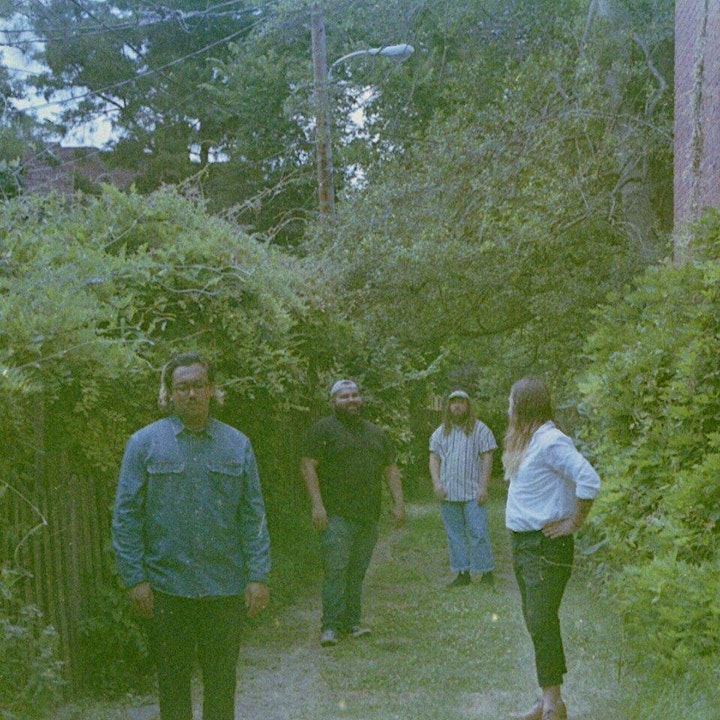 CASTLE OG
Joey Fall / Brandon Iqbal / Patrick Stolte / Anthony Crawford
Performers
Date and Time
Location
The Camel
1621 W. Broad Street
Richmond, VA 23220
Refund Policy