Description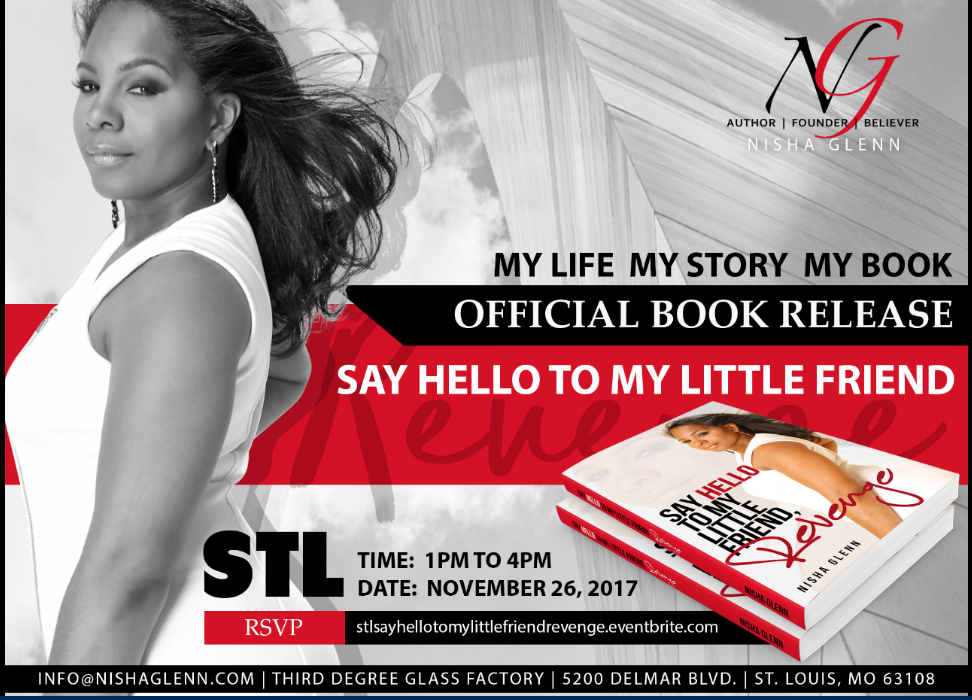 Hello EVERYONE.
I am so sorry I had to change the location and time.
The location has change to below:
Third Degree Glass Factory
5200 Delmar Blvd,
1pm to 4pm
Hope to see you all.
Hello Everyone,
I did it, I wrote it, now I am ready to share this short story with the world. Please join me AUTHOR NISHA GLENN, O let me repeat that again AUTHOR NISHA GLENN, as I release my very 1st book titled "SAY HELLO TO MY LITTLE FRIEND REVENGE. There will be light refreshments, drinks, music, door prizes and so much more. BTW the much more is Me. NISHA GLENN, I will be there.
I'll have copies of my book, available for purchase and signing. I will also do a mini reading from the book sharing how and why I wrote this book.
Pre-Order tickets sold online will include "The Book" and a gift at the book releast party. www.nishaglenn.com
Book Trailer:
https://www.youtube.com/watch?v=ZP6fRm6t5Hk&t=46s