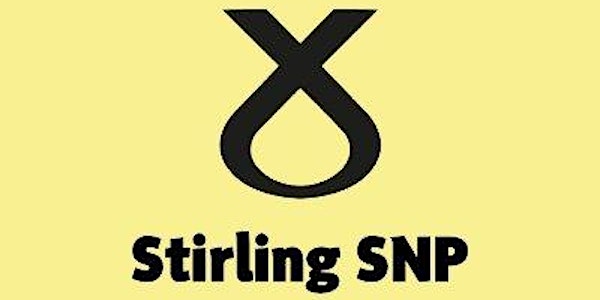 Stirling Independence Campaign Conference
Stirling SNP and Stirling University Student Nationalist Association invite members to an Independence Campaign Conference
When and where
Location
University of Stirling University Road West Stirling FK9 4LA United Kingdom
About this event
We have a date with destiny planned: 19 October 2023! To get focused, Stirling SNP are holding a campaign conference in conjunction with Stirling University Student Nationalists Association (SUSNA) on Saturday 27 August 2022 from 2 - 4.30pm in Lecture Hall B3, Cottrell Building, University of Stirling. It is our intention for the meeting to be hybrid so that members who are unable to attend in person, can participate online (tech allowing).
Director of the Independence Unit and SNP President, Michael Russell, has agreed to be the keynote speaker. We will have an opportunity to learn lessons from previous elections/referendums and look forward to how we make independence key for Stirling's future. There will be a formal delegate session (4-4.30pm) to kick off the Westminster Campaign, following the NEC's decision to have constituencies ready for a snap General Election.
Entry will be by ticket and evidence of party membership. There are no catering facilities for this event, however, arrive early and enjoy the bar/café of the Macrobert Arts Centre, which is very close to the venue. The B3 Lecture Hall is approximately 50 metres from the University bus halt. The venue is fully accessible but let us know if you have any requirements to make this accessible for you as possible.