Stirling Heritage Talk: McLuckie and Walker - the Men Who Built Stirling
Uncover the life and work of two unsung heroes of Stirling's architectural heritage.
About this event
Architects, Andrew McLuckie and Ronald Walker, had a significant impact on the townscape of Stirling. Their buildings touched the day-to-day aspects of life: work, home, worship, education and commerce.
On Thursday 16 September at 6pm join Stirling City Heritage Trust's Dr Lindsay Lennie for an online talk to discover more about Stirling's taste for roller skating, as well as its historic hospitals, pubs, and stylish villas.
This webinar follows on from the McLuckie & Walker Exhibition which was produced with the assistance and archival material from Stirling Archives, The Stirling Smith Art Gallery and Museum, Stirling Local History Society, and The British Newspaper Archives and was hosted by 'Made In Stirling' throughout June 2021.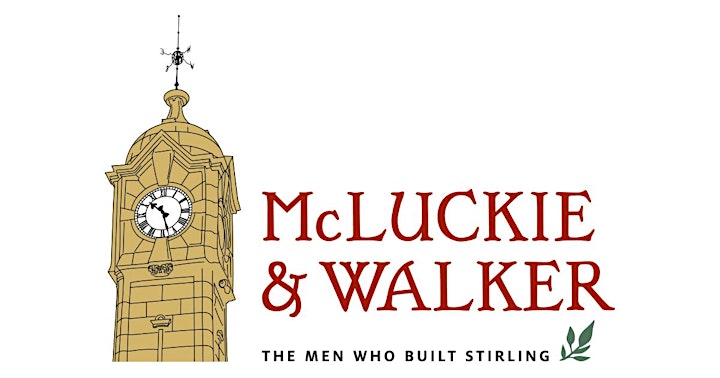 Organizer of Stirling Heritage Talk: McLuckie and Walker - the Men Who Built Stirling
We promote and encourage the protection and preservation of the historic, architectural and landscape heritage within the Stirling Council Area for the benefit of the general public now and in the future
Stirling City Heritage Trust was set up by Historic Environment Scotland (formerly Historic Scotland) in partnership with Stirling Council as a means of delivering focused investment in the historic built environment of the City of Stirling.