Description
It is with an incredible amount of sadness that we share this news. You are certainly well aware of the pandemic that is disrupting events across the globe. Unfortunately, Stir Trek is not immune from this disruption. We have made the decision to cancel this year's event.

Your continued support is an incredible asset to us. Without your attendance, this event could not have happened for the past 11 years. We want to express our most sincere apologies that we cannot hold this year's event, but we have to favor the safety and health of our attendees, sponsors, and volunteers over the fun and opportunities that Stir Trek prides itself on.

What's next...

Our planning board of volunteers plans to make this right for each of our attendees. We have two options for you to consider:

Option 1: Full refund effective immediately. If you would like a full refund we will honor that. You can only request a refund through Eventbrite directly. Due to the nature of issuing refunds through Eventbrite we need to work through logistics of transferring money in order to refund 2,000+ tickets. We ask that you please hold off on initiating refund requests until the week of March 23rd. If you have already requested a refund we will decline it, because Eventbrite will auto-process them after 7 days. Rest assured that we will still honor refund requests past the original April 1st deadline.

Option 2: Secure your attendance spot for next year. You don't need to take any action for this option. We will guarantee your ticket to Stir Trek 2021, which is planned to feature Doctor Strange in the Multiverse of Madness. As a non-profit, volunteer-run conference, this pandemic has devastated our organization financially. Cash flow will be necessary to secure our venue and operational vendors for next year and your trust and support would make this possible! You will be issued a unique 100% discount code when next year's tickets go on sale. In addition, you will receive an exclusive item in your Stir Trek 2021 box. If next year's event is on an inconvenient date for you, your ticket will be refundable after that date is set. We anticipate this to be May 7, 2021, but with everything in flux, we're not prepared to make that announcement yet.

We did not make this decision lightly, and we are thankful for your understanding in these unique times.

Thank you,

Brian T. Jackett, Rick Kierner, Matt Casto, Jared Faris, Carey Payette,
Brian Sherwin, Andrew Maxey, Steve Smith, Jeff Blankenburg

Stir Trek Volunteer Board
---
What is Stir Trek: 2020 Edition?
Stir Trek: 2020 Edition is our twelfth iteration for the Stir Trek conference. As before we're stirring web, mobile, client, and cloud development topics together along with quality, security, professional skills, design, and user experience content to present a fun day of learning. There will be eight tracks of sessions, breakfast, lunch, and a private screening of Black Widow, which opens in theaters the day of the event - May 1st, 2020.
---
What Topics Are Being Covered?
The Stir Trek website lists the current Schedule, Sessions and Speakers that we have confirmed.
---
What Does It Cost?
In order to cover the significant costs of a large scale event like this one, there will be a $150 fee for attendance. This will be the best $150 you spend this year, however. Take a look at what you get.
---
What Do I Get?
It is our goal to bring you significantly greater value than your $150, and here's how we intend to do it:
Registration materials mailed ahead of event in a custom designed box

48 sessions of critical content

Well-known regional and national speakers

Lunch and Breakfast

Attendee T-shirt

Private screening of Black Widow at the end of the day

Refreshments during the movie





---
Childcare Is Available This Year
We are awaiting confirmation with our childcare vendor but expect to offer that again this year. Details forthcoming once that is confirmed.
---
How Many Tickets Can I Order at Once?
Like previous years, you can order up to 20 tickets in one order. If you need more than 20 tickets for your team, you will need to place multiple orders. Please make sure that you include the appropriate name, address, and t-shirt size for each person you're buying a ticket for. There's nothing more disappointing than receiving an awesome box from a conference and getting a shirt two sizes too small.
---
How do I know what size t-shirt to order?
We have creating sizing charts for our shirts to help you get a feel for which size will fit you best. We offer both men's and women's styles, so make sure you pick the cut that you prefer.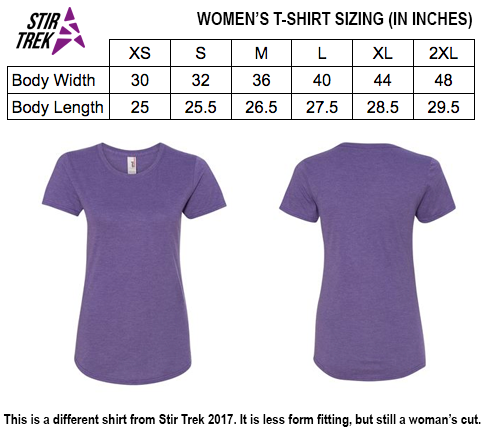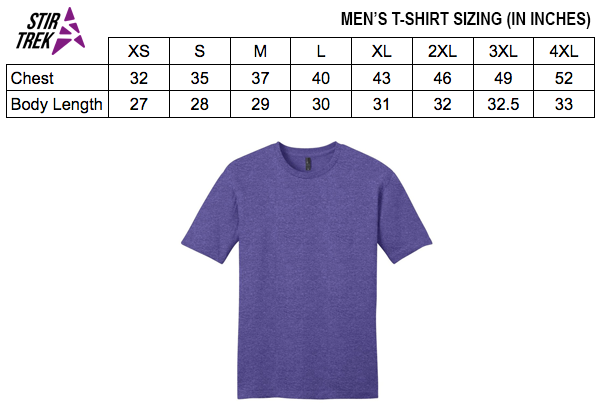 ---
Can I Buy Another Movie Ticket?
Like our previous events we will be offering a limited sale of additional movie passes at a later date. Registered conference attendees will be notified when additional movie passes are available for purchase. Once these additional passes are sold out we can not offer any more.

---